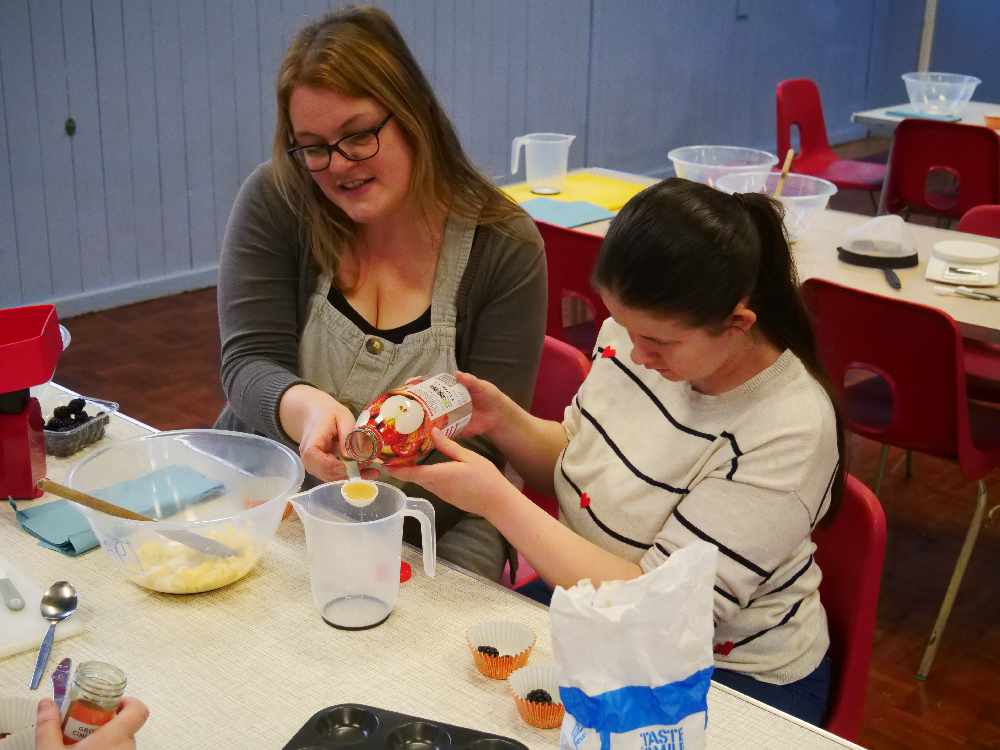 Every Wednesday at 10am, Pure Vibes on Ebenezer Street in Whitfield buzzes to life. 
On this occasion, tables are stacked with bowls, apples and cinnamon shakers ahead of this week's session - ready for people to make 'Gruffalo Crumble' on a cold and sleeting morning.
The group is helmed by Glossop Arts Project, who have been utilising art, cookery, music and more since 2014 to help adults with additional needs across Glossop and the surrounding areas.
The project began when a huge gap was spotted in the availability of activities for those over the age of 18 with a learning disability or mental health problem.
Since then it has gone from strength to strength, providing a vital service for users and carers to come and relax, chat and get creative week by week - whether they are keen artists or even fancy having a bit of a dance.
Sonja Quirk, who directs and co-founded GAP alongside resident artist Clare Isherwood, explained: "Initially we were working with people with mental health conditions and ran the sessions every other week.
"With my background in social work and Clare's in art, we had links with St Christopher's Trust and in discussions with them, we talked about putting on a group like this.
"After six months we switched it to being every week and I'd say most people have been coming since that time.
"They see their friends here, they can have a catch-up - it's also really good for carers because they can get together and have a chat with a coffee.
"It's incredibly rewarding to see people be themselves because, you know, some people couldn't express themselves in a Wetherspoon's setting or something like that, but here... everybody is totally accepted."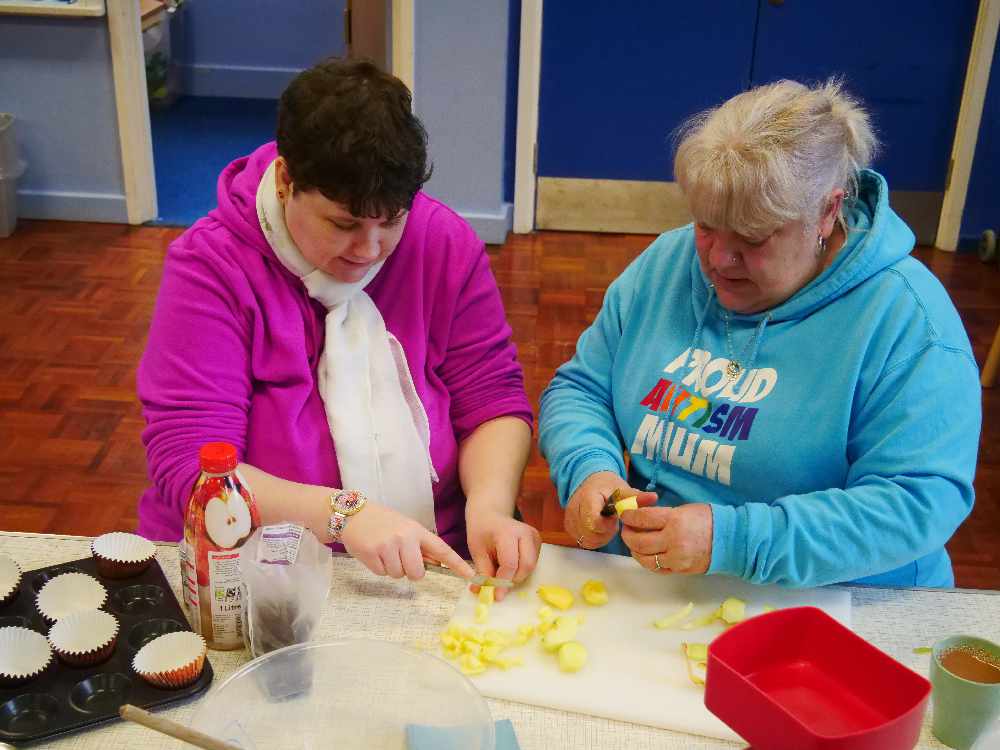 GAP is an important resource for people who need the support and environment that the sessions provide, with many groups facing long travels out of town and even the borough.
This week's activity of baking is just one of many that people enjoy, with crafts and art projects available to inspire attendees.
"We have to have a different focus each week and do a mixture of art-based activities especially," adds Rhoda Badge, the group's 'additional needs facilitator'.
"I do more sort of musical, movement-based activities. I'm a speech and language therapist by trade, so I use some of those skills.
"A lot of it is not just simply the movement from participating but also developing social communication skills - people love to use the space for a dance and we get all sorts of music requests!"
The ages of the group spans from just 18 years old to nearly 80, which is a testament to the hard work and friendships built-up during sessions.
But to continue helping people the project needs more volunteers to get stuck in and get involved with the 'lovely atmosphere' at Pure Vibes.
Volunteers don't need to have a background in social work, but simply have the time to help out on a weekly basis and have a can-do attitude.
"We've had loads of people come through the door in the past," adds Sonja.
"Those who have volunteered with us for six months and then gone on to do a caring job, or somebody who's between careers, at college or a parent that's working part-time..
"As long as you're somebody with enthusiasm, good energy and not afraid to get stuck in with the clearing up and make a brew!
"You can help by being somebody's hands or eyes, too. It's just a lovely, lovely atmosphere."
If you'd like to find out more about Glossop Arts Project or would like to volunteer, you can visit their website at http://www.glossopartsproject.org