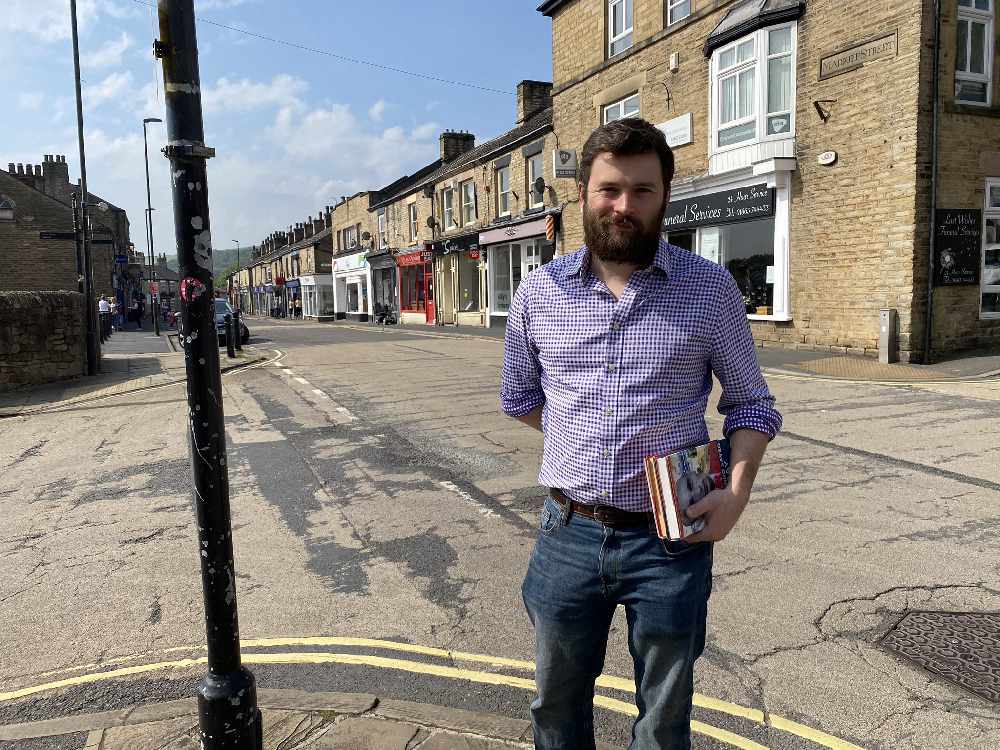 In his latest column, High Peak MP Robert Largan is urging people throughout the borough to shop locally - otherwise we could lose many businesses from our high streets.
On Monday, non-essential shops re-opened across the High Peak and the country. This is possible thanks to the efforts of a huge number of people who have been complying with the lockdown and social distancing measures, as well as the amazing efforts of our NHS and care workers, key workers and countless volunteers.
As we get the virus under control, we are carefully re-opening up the country and the economy.
As a result of the global pandemic, we are facing a unique economic challenge. Government support measures such as the Job Retention Scheme, the Self Employed Income Support Scheme and Business Support Grants, helped save a huge number of jobs and get struggling businesses through the peak of the crisis. But there is no doubt that the economic impact of the pandemic will be enormous and the country faces difficult decisions.
That's why, at Prime Ministers Questions last week, I urged the Government to respond with a major infrastructure investment package, to help create jobs, stimulate economic growth and level up the whole country.
I want to see the Government turbo-charge the rollout of high speed broadband across the country, particularly to more rural areas such as the High Peak.
We also need to invest in our transport infrastructure, including investing in our commuter railways. We need longer more reliable trains and we need stations that are more accessible. That's why I'm fighting for an upgrade to the Hope Valley line, campaigning for a railway station for Gamesley and pushing for step free access at stations like Chinley.
We also need to invest in our road network. The Mottram bypass has been promised for over 50 years and traffic is now worse than ever. I'm very pleased that the Prime Minister has now given the bypass his personal backing. I'm also pushing for road investment in Buxton, such as the Fairfield Common Link Road and I'm working with neighbouring MPs on finding ways to tackle the growing congestion on the A6.
But these are just a handful of the investment schemes that are badly needed. So much more needs to be done to help the High Peak become better connected. I don't have all the answers. You can help by taking a couple of minutes to fill in my local transport survey online at www.robertlargan.co.uk/transport.
However, such transport improvements are long term goals. Our local businesses need support now. With shops re-opening, I've launched my High Peak Shop Local campaign, encouraging people to support our brilliant local businesses. We're incredibly lucky to have such fantastic local high streets, each with its own unique character, each with something different to offer. I'll be doing my bit, shopping local and supporting our high streets.
If you are able to do so, please do come and support our businesses. If we don't use them, I fear we will lose many of them.
Main image:
Robert Largan on New Mills high street on Monday.