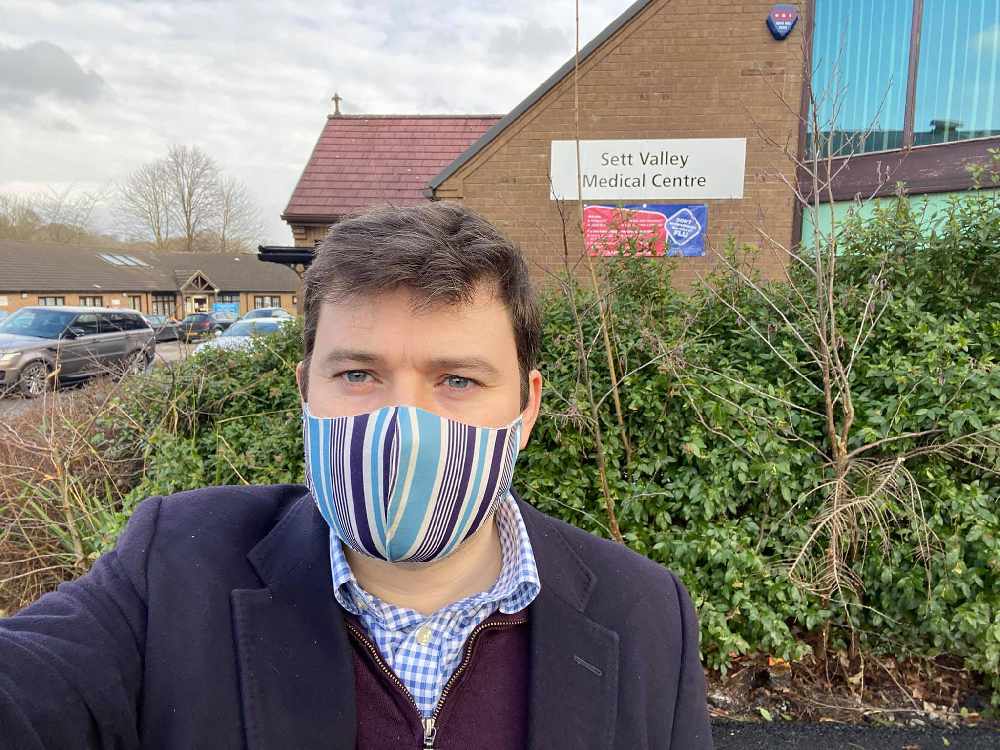 In his latest column, High Peak MP Robert Largan welcomes new government plans to bring the NHS and social care services closer together.
Last week, it was lovely to visit the vaccine clinic at Sett Valley Medical Centre in New Mills to talk to staff and thank everyone involved in rolling out the vaccine.
As the UK hit 15 million vaccine doses administered, we also need to start thinking about the future in a post-pandemic world. We need to make certain that we learn the lessons of this public health crisis.
Over the past year, Covid has forced the NHS to find new ways of working. Some of these changes have been shown to be really positive and can be made permanent, helping clear the path for more improvements, such as delivering 50,000 more nurses and building 40 new hospitals.
With this in mind, the government have announced new plans to bring the NHS and social care services closer together, as well as improve accountability, reduce bureaucracy and tackle health inequalities.
Under the new plans, the NHS and local government will come together legally. This means they can plan health and care services around patients' needs, and quickly implement innovative solutions to problems which would normally take years to fix.
Staff will also be able to spend more time on patients and delivering higher quality care to their communities. Hardworking NHS staff currently waste a significant amount of time on unnecessary tendering processes for healthcare services. The NHS should only tender services when it has the potential to lead to better outcomes for patients.
In the House of Commons, I pressed the Health Secretary to guarantee that these reforms will not slow down the investment in NHS capacity that we urgently need in places like High Peak. I was able to gain assurances that the government remains committed to vital projects like the proposed new urgent care centres at Stepping Hill Hospital and Tameside Hospital.
These reforms are an important step forward, helping our NHS to emerge from the pandemic in a stronger and better state for future generations.
The NHS has saved my life twice. I will always defend it and fight make certain the NHS is always there for the people of High Peak.
Main image:
High Peak MP Robert Largan outside Sett Valley Medical Centre in New Mills on his recent visit.
Read more from the Glossop Chronicle
Click here for more of the latest news
Click here to read the latest edition of the paper online
Click here to find out where you can pick up a copy of the paper