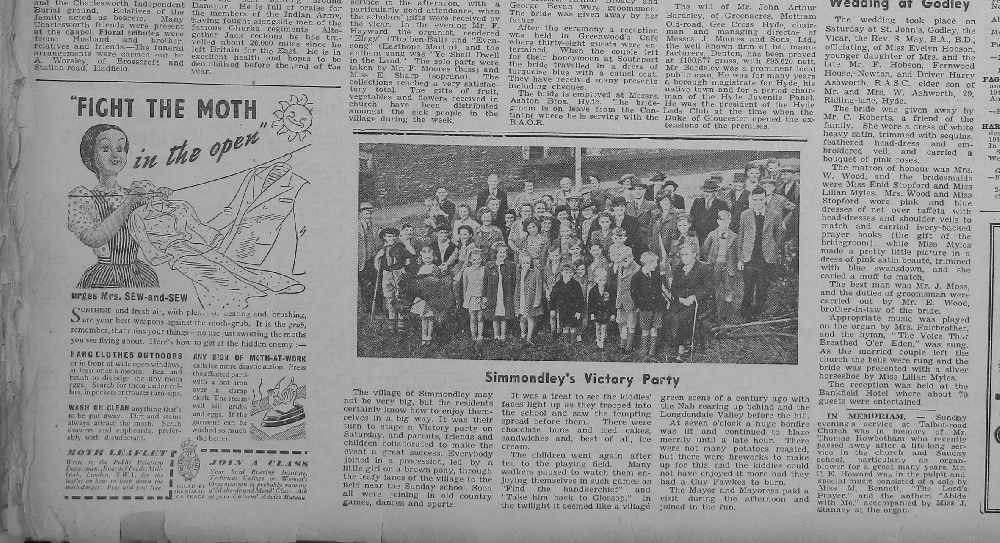 Glossop Wakes Week was coming to an end on August 15 when victory over Japan was announced.
Hundreds of people had been on a special train to Blackpool for their first holiday in six years.
Japan's surrender meant that the Second World War was finally over, although the announcement was slightly unexpected and most of the celebrations were still weeks if not months away.
Glossop Town Council however, had put decorations and illuminations in Norfolk Square and it was broadcast at midnight to a small crowd who cheered and danced in the streets.
This time it was a real celebration; the decorations from VE Day were brought out again and there was dancing and music everywhere.
The next day Glossop Band played in the square and there was dancing.
The Mayor gave a speech and after there was singing and dancing and a conga around the square.
A dance was held in the evening in Victoria Hall.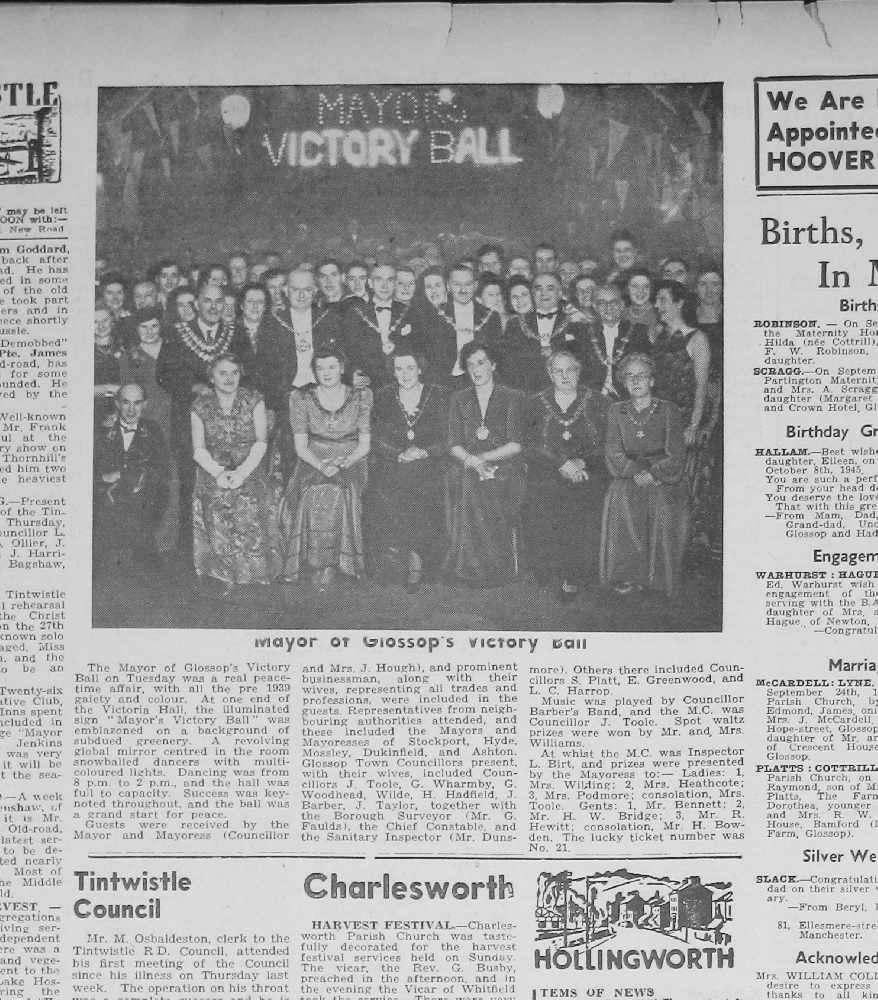 Simmondley held their victory party in early September and had applied to the council to put a flagpole on the Green.
The council held several events in October including the 'Victory Ball' at Victoria Hall.
There were parties in schools, halls, streets, parks and works' canteens.
The world was at peace and it was time to celebrate.