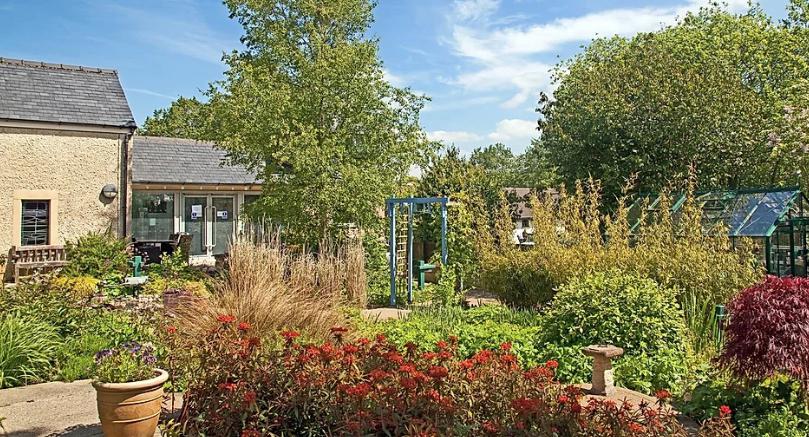 A High Peak hospice volunteer service described as 'gentle, invaluable and amazing' is looking for people to support patients in the comfort of their own homes. 
The words of praise have come from the people who are being helped.
Chapel's Blythe House Hospicecare would like to help even more.
Its community programme provides the practical and emotional support for local patients with life-limiting illnesses including cancer, COPD, heart failure and neurological conditions such as motor neurone disease.
The current team of 22 community volunteers donated more than 400 hours of support between October and December last year.
All of them completed comprehensive training to equip them and provide help and support to patients and their families including respite breaks, companionship, light household chores and gardening.
Alison Dronfield-Boyd became a community volunteer in June last year after retiring early, and has been offering help to a local patient who has motor neurone disease.
Alison said: "I support with a variety of things including improving accessibility to make life easier, for example, moving items in the kitchen to a lower level.
"I have ironed clothes, as this is something that the individual can no longer carry out.
"I have also walked the dog and carried out gardening tasks. The main thing during all this is the companionship; we chat and enjoy each other's company."
A volunteer supports Bill with respite care at his home in Chapel-en-le-Frith so that his wife of over 60 years, Marina, is able to go out.
Marina said: "Jon comes round for two hours each week to chat to Bill and keep him company while I go shopping or meet up with a friend.
"People don't realise how hard it is to not be able to go out when you want, or need to.
"Before the community volunteer programme, I very much relied on my daughters who are wonderful, but they only come round when they can, as they are both at work.
"With booking in scheduled visits from Jon, I have something to look forward to each week, and know that Bill is so well cared for when I am gone. We are so grateful to Jon for giving up his time to support us."
To find out more about community volunteering at Blythe House, including a new training programme due to get underway next month, you can:
• Email: volunteering@blythehouse.co.uk
• Call: Vicci Wild or Julie Forrest on 01298 816 990
• Visit: https://blythehousehospice.org.uk/volunteer-for-us/community-volunteer-project/