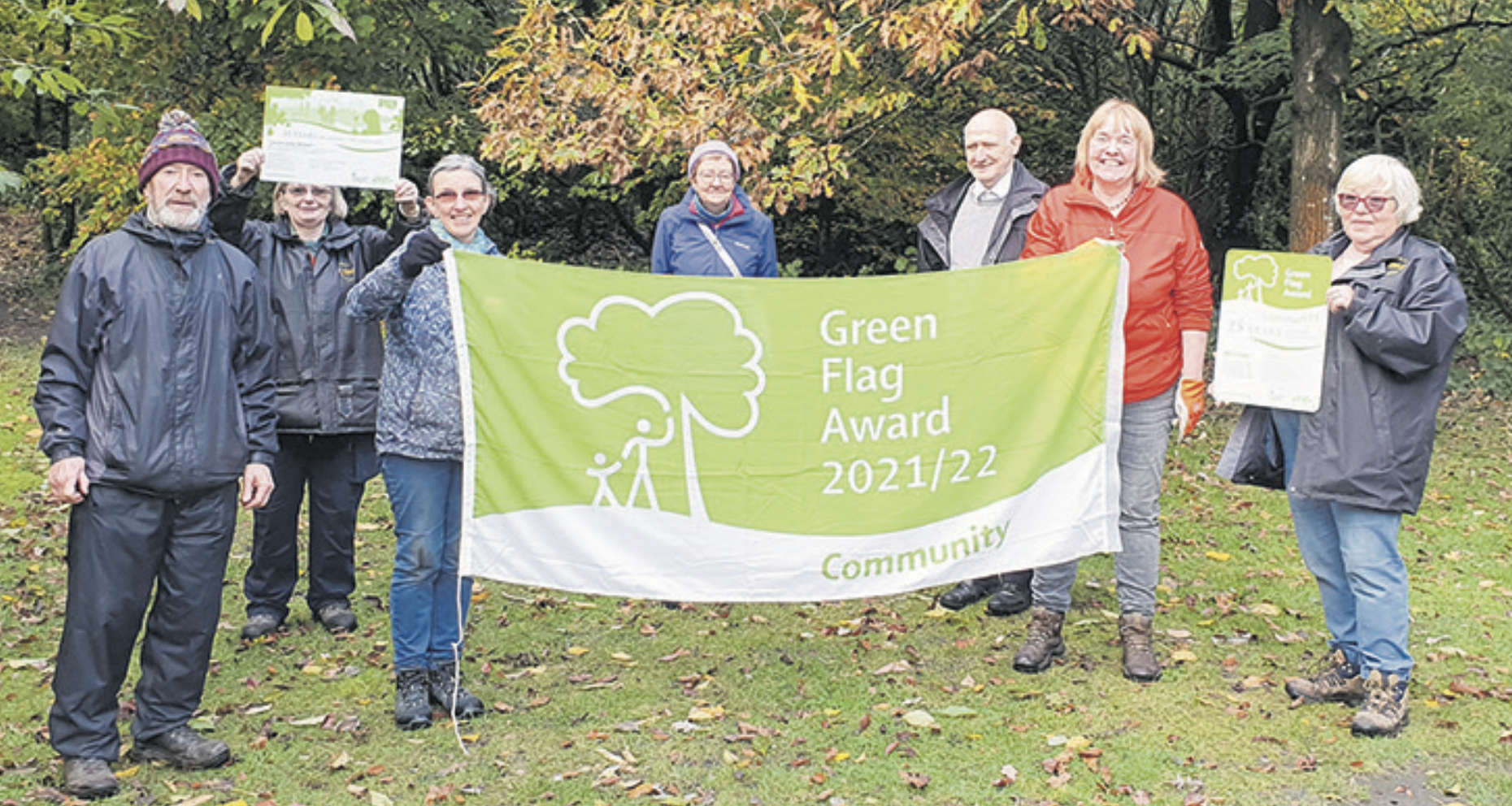 AWARD: The hard-working volunteers with the green flag at Etherow Lodge Park.
Hollingworth's Etherow Lodge Park has won a Green Flag Award again.
The award is all down to the hard-working volunteers, led and inspired by Maria Roberts, chair of Friends of Etherow Lodge Park.
Supporter Jan Malpas said: "De- spite Covid, weather and all other problems, these people work in the park every week.
"With the support of Tameside MBC, they don't just maintain the park, they enhance it.
"It is really encouraging to see the enjoyment and appreciation of the park by its many visitors.
"We are now meeting a new generation of young children, who are brought to the park by their parents, who remember being brought to enjoy Friends of Etherow events, when they themselves were small - and the friends' group was in its infancy," Jan added.
The awards are given to those providing and looking after public accessible parks and open spaces and Etherow Park Lodge has been awarded it many times.