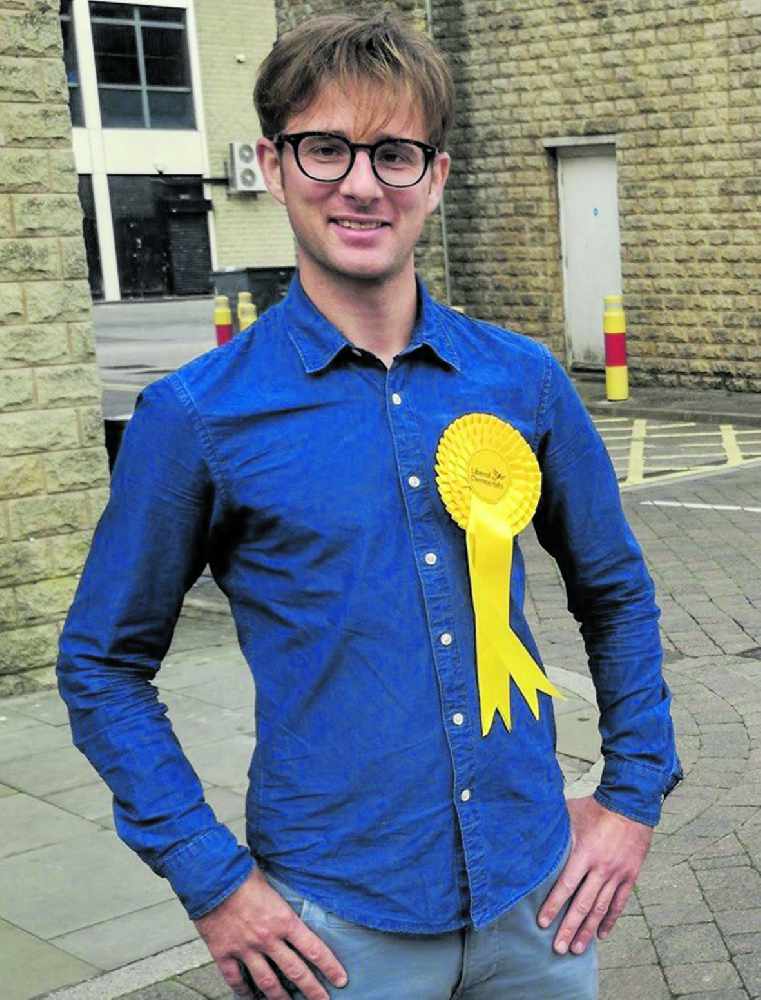 High Peak's prospective Lib Dem parliamentary candidate Guy Kiddey was called a 'prize pony' when he was out in Glossop with his campaign team.
But he wasn't offended, saying he loved the humour he encountered 'time and time again' as he spoke to voters last Saturday.
Mr Kiddey said the pony reference came when a woman in a jewellery shop laughed at his rosette and said 'Oooo - aren't you the prize pony!'
Another voter remarked on his manner of speaking, saying his accent sounded 'just like one of them typical posh politicians'.
The wannabe MP said that although he had been to a private school, it was only because he had won a scholarship.
His father was a state primary school teacher, and his mother a marketing manager at a further education college. He went to local state schools until he was 12, including comprehensive school.
He said: "That comprehensive school was in a desperate state. In fact, it closed a few years after I was there. I know I am very lucky that my parents were aware of alternatives for me, and that I was able to win a scholarship."
He went on: "The Labour Party has just passed a motion to outlaw private schools.
"Besides being an affront to parents who value choice, nationalising every private school would cost billions that would be far better spent on existing state schools.
"Private schools are not a problem. Struggling state schools that can't afford to keep departments open or aren't big enough to serve the local catchment area are."