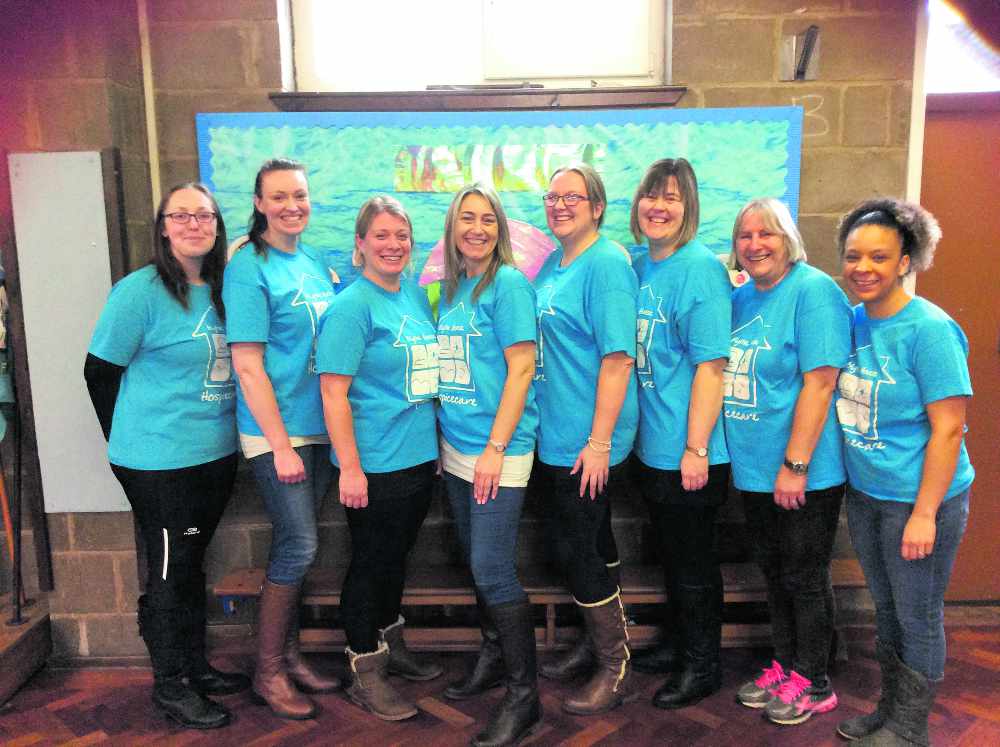 High Peak people have started to 'go blue' to raise cash for Blythe House Hospicecare.
The Chapel-based charity challenged locals to choose the colour to wear 'some time' in March.
Then make a donation to support patient care and services at Blythe House for doing it.
The Chronicle publicised the appeal launch last month and we are happy to report that it has started in style.
People from all over the borough are backing the #GoBlueForBlytheHouse campaign and not just by choosing the colour to dress up in.
They are hosting bake sales, bingo, quizzes, birthday parties, coffee mornings and sponsored walks.
Blythe House volunteer, Sue Boulton is going beyond her call of duty on Saturday, March 28, as she is set to paint herself blue and head out in Buxton to help raise funds.
She said: "I decided my way to contribute will be to dress up as Smurfette, all blue - alongside the hospice's mascot, Blythe Bear.
"I've had fun finding the outfit, it's amazing what you can find in Blythe House charity shops."
Freya and Ethan Cawthorn-Morris are supporting the campaign to help raise hospice funds, after their mum, Charlotte Cawthorn, began attending Blythe House in 2018, following her breast cancer diagnosis.
The #GoBlueForBlytheHouse initiative is open to everyone including schoolchildren, students, work colleagues, and members of the public, who can choose any day throughout March 2020 to wear blue and donate to Blythe House.
Fundraising packs are available from the hospice.
They are crammed full of helpful information and inspiring ideas about going blue throughout this month.
To request a pack email fundraising@blythehouse.co.uk.
To find out more about all of the events going on across the High Peak throughout March at https://blythehousehospice.org.uk/support-us/goblueforblythehouse/
Main image:
BEING BLUE: Chapel Play Group dressed to go fund raising