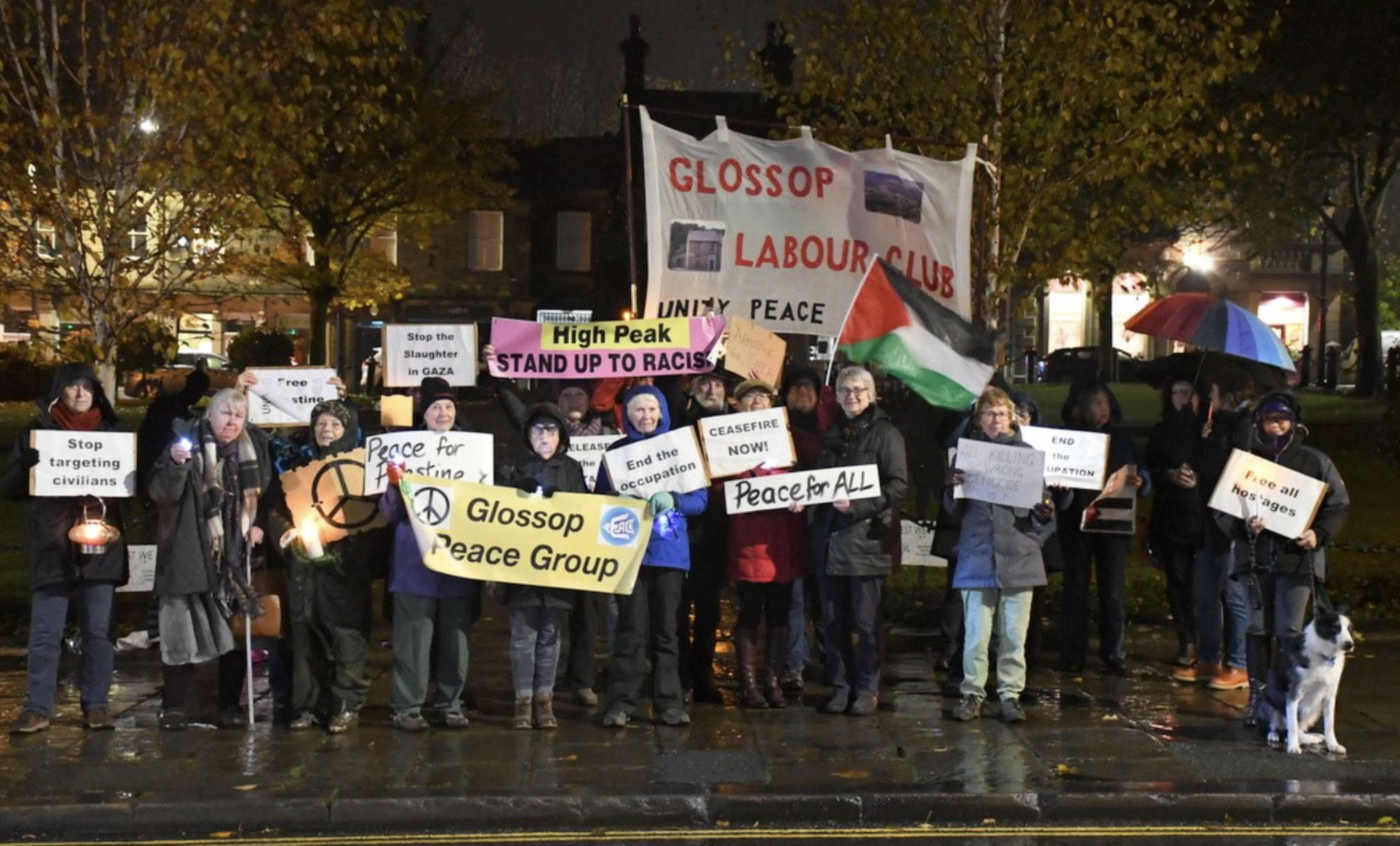 Campaigners in Glossop are holding weekly vigils to protest against the bombing of Gaz.
As Vigils and protests calling for a Ceasefire in Gaza are taking place all over the country, members of High Peak Stand Up to Racism and Glossop Peace Group have decided to hold a candlelight vigil in Norfolk Square every Wednesday afternoon at 5.30pm
"Many of us have been taking part in protests in Manchester or London on recent Saturdays," said Linda Walker on behalf of the anti-racist group.
"We want to leave the weekends free for these massive protests, which are taking place in cities around the world. But we would like to give local people who are horrified at the suffering in Gaza they are seeing on their TV screens, a chance to join the call for peace."