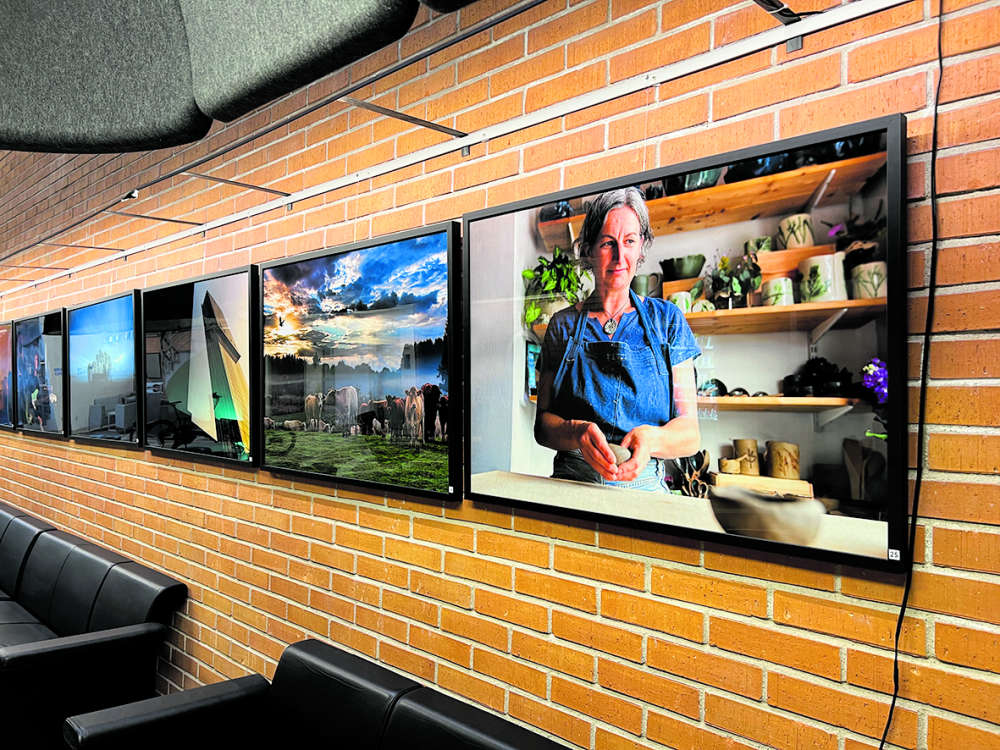 Claire Tymon, creative entrepreneur and founder of Glossop Creates, has developed and organised a photography exhibition which is now on display in Borlänge, Sweden.
The new photography exhibition 'Ljus på fotograferna' presents the work of three photographers, Henrik Hansson from Borlänge, Håkan Dennersten from Österlen, Skåne and Glossop-based photographer, Richard Tymon.
The exhibition is the first international exhibition for Richard. It is situated in Sweden's Dalarna Science Park, a unique but important space to showcase the exhibition's theme of light and creativity.
Claire comments: "For the past 20 years or so, my passion and determination has been to identify ways in which artists can play a role in shaping the lives of the people and the future development of places, people and storytelling.
"Art and creativity can support the wider community to engage with their locality, and work together to create change. Borlänge has a rich heritage of ironworks and textile manufacturing and is now bursting with future-thinking individuals who want to deepen their connection with their locality and help it to grow and evolve to suit their needs.
"Ljus på fotograferna provides an opportunity to shine a light on the artists and their work, and also to encourage more conversations and develop ideas on the engagement of artists in the regeneration of our neighbourhoods and town or city centres. Creating connections between Glossop and Sweden is an exciting opportunity, and our engagement in place can provoke a different way of seeing opportunities, creating more inclusive spaces, projects and entrepreneurship."
Richard Tymon (pictured below) is a freelance photographer from Hadfield, who works with a range of clients from international arts organisations to small, independent businesses.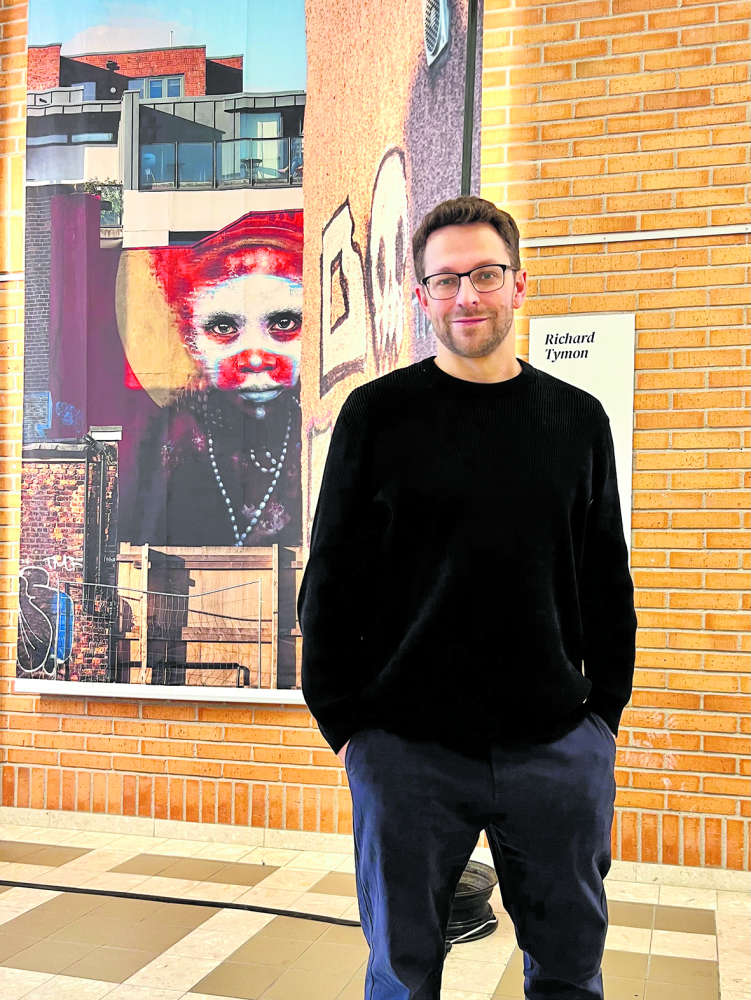 With a first class honours degree in Photographic Media from Lancaster University, Richard's collection of work in Sweden contains images from his personal projects and commissions of the built environment, art installations and portraits of creative practitioners.
Photographs on display include the UK's first 'skyscraper' outside of London juxtaposed with a post industrial bridge, a photograph of an inner city suburb with the disappearing hope of becoming a millionaire, a portrait of local creative Lynne Taylor from Organic Ceramics, and a photograph of the art installation, Waterlicht, containing a series of laser beams aimed along Winnats Pass.
The portraits within the collection highlight a diversity of creative talent at various stages of their artistic journeys, spanning a range of disciplines which is something that forms a large part of Richard's practice.
He says: "I really enjoy creating portraits of talented people, illustrating their skill and talents. Taking portraits on location is really important to profile them in their creative surroundings. The exhibition looks amazing with the mixed styles of photography, ranging from drone images to classic landscape photography and with my urban landscapes and portraits, they come together in a rich and diverse collection-all under the theme of light and creativity.
"Having an opportunity to show my work internationally has been a dream come true for me, and given me the appetite to exhibit more, both locally and abroad."
Read more from the Glossop Chronicle
Click here for more of the latest news
Click here to read the latest edition of the paper online
Click here to find out where you can pick up a copy of the paper