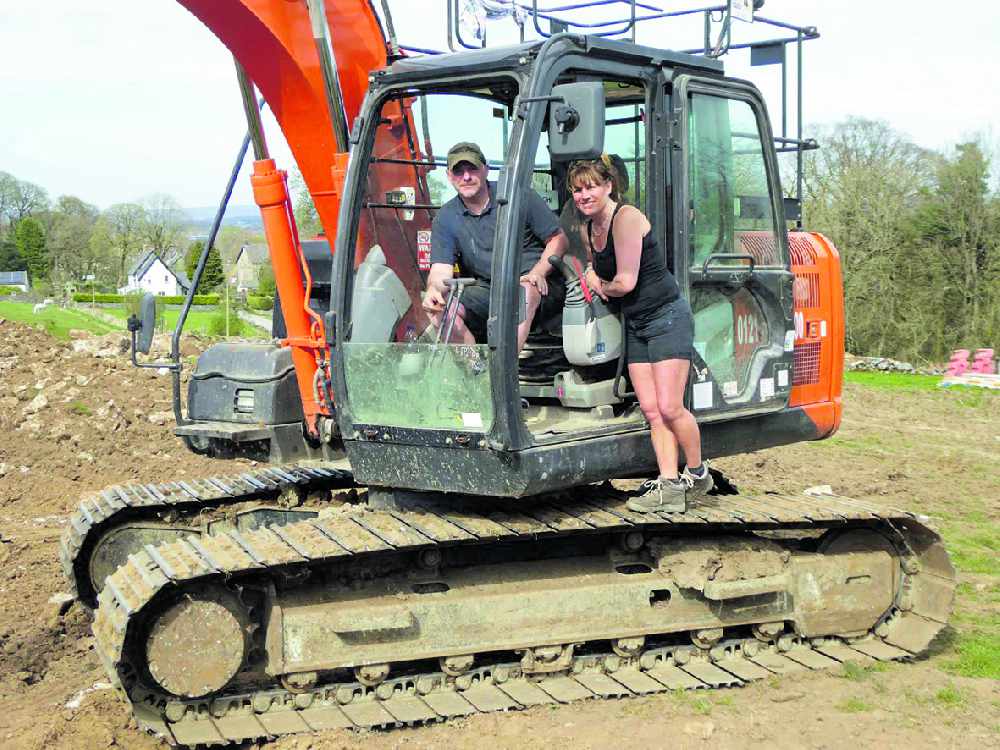 Brighter days are on the way for High Peak's disabled riders as a £140,000 covered equestrian arena starts to take shape.
Work is on schedule at Buxton Riding School at Fern Farm which hosts regular sessions for the Helen Atkin Group Riding for the Disabled Association.
The 30m by 50m arena, which will enable disabled riders of all ages and abilities across the High Peak to ride in most weather conditions, is expected to open later this year. The main work is planned once the current coronavirus lockdown restrictions are eased.
Group chairman Wendy Howe said: "All our hard-working members, volunteers and supporters are excited that what initially seemed an ambitious dream to mark national RDA's 50th anniversary last year is becoming a reality.
"It's wonderful news, coming at a very dark and difficult time for people across the world, and giving our small group great hope for the future, as all our riding sessions are suspended at the moment because of coronavirus."
Members of the group - which was founded more than 30 years ago and has offered regular riding sessions for hundreds of High Peak riders ever since - raised the money themselves with generous help from a variety of organisations and individuals.
Proposals to provide a covered arena were first sparked by the offer of £50,000 from the estate of David Hammond, administered by Brooke-Taylors Solicitors of Buxton.
Fundraising started in earnest at the start of last year with an online crowdfunding appeal. Not only did Sport England match the £7,070 raised in just three months, it also offered an additional grant of £40,000.
Since then, subsequent donations and a variety of fund-raising activities have helped the group reach its target.
Thanking people and organisations for their support and donations, Wendy said: "Their generosity will enable us to offer more riding sessions and to protect our riders in cold, wet and windy conditions.
"We also plan to expand the number of equestrian activities we offer, to encourage our riders to extend their skills and perhaps compete in regional and national RDA competitions, so our project has potential to make a real difference to many people's lives."
Main image:
FULL STEAM AHEAD: Dave and Louise Thompson from Buxton Riding School.