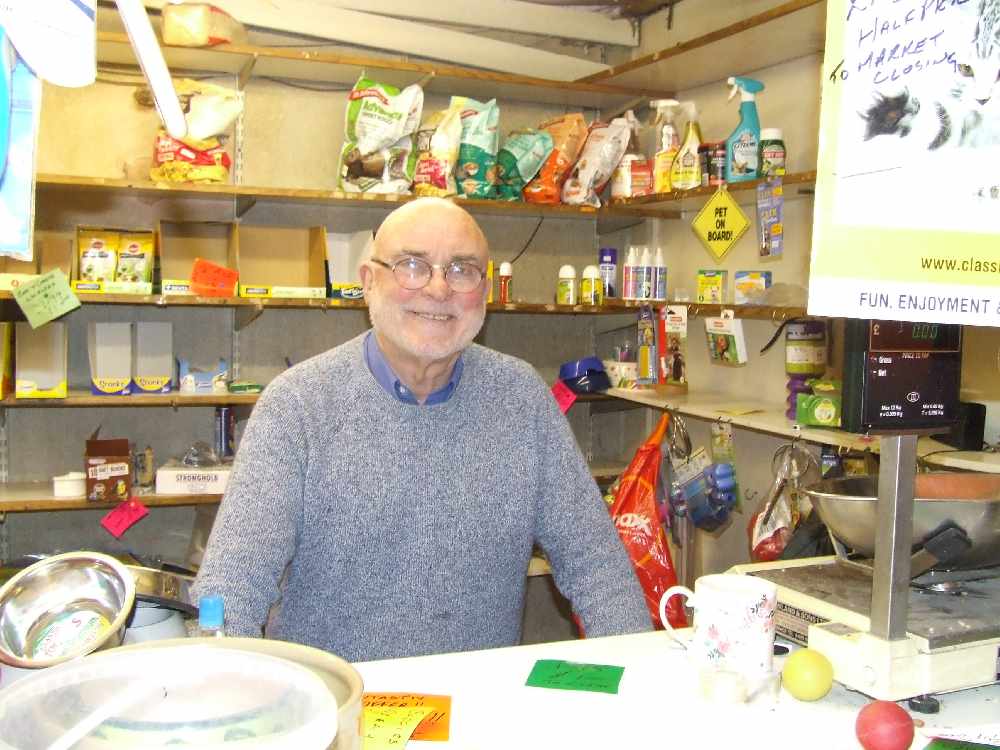 A Manchester United legend has served his last customer at the pet shop business in Glossop Market he bought more than 40 years ago.
Old Trafford hero John Aston, who lives in Ashton, left last weekend with lots of good wishes from customers and fellow traders.
Many of them had loved to stop by and talk football - and reminisce about one memorable match in particular.
That was on a May night at Wembley Stadium in 1968 when United and Benfica met in the European Cup final and John, weeks away from his 21st birthday, was man of the match in a star-studded team that beat the Portuguese giants 4-1.
After decades in Glossop Market, John admits he will miss the market life.
Taking a break from serving a customer, he said: "It's very sad, you meet people on a personal level and they become acquaintances.
"You get to serve generations, customers have stayed with me, coming with their parents as babies and now with children of their own."
John, 72, had hoped to carry on working in the market until he was 75, bringing in someone to run the stall while he went into hospital for a hip operation. However, the changing face of markets means that is no longer viable.
From his stall close to the market's town centre entrance, he has seen at first hand just how much Glossop Market has changed.
It's less well patronised and John feels that one day people may come to realise what they have lost.
When John is out of hospital and with time on his hands, he will then search for something to do.
"I don't feel my age," he said. "I will have to do something. And I can't sit around the house and do nothing."
In his professional footballing days he played in the Football League for Manchester United plus Luton Town, Mansfield Town and Blackburn Rovers.
The forward rose through the Manchester United youth system, making his debut for the club in 1965 against Leicester City and he went on to help the club win the 1967 League championship.
Aston scored 27 goals in 187 appearances before leaving the club in 1972 for Luton Town, later playing for Mansfield Town and Blackburn.
Main image:
END OF AN ERA: John Aston calls it a day at his pet stall in Glossop Market.