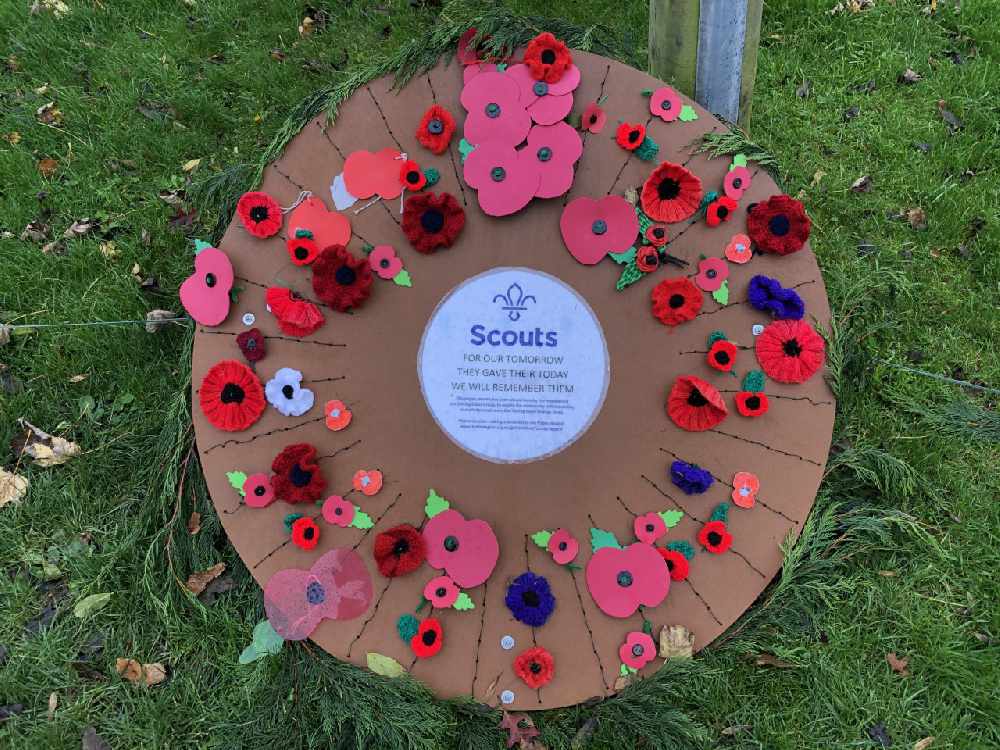 The 1st Dinting Scout Group have placed a Remembrance Day wreath on the Green at Simmondley and are inviting people to add their own tribute.
The group's Russ Hyde said: "It's been done in place of the Remembrance wreath we'd normally place but can't due to restrictions.
"The wreath has space for poppies to be placed on it by members of the public if they wish and we're encouraging scouts, Cubs and Beavers to use materials to make their own poppies at home.
"There are also packs that members of the public can purchase from Simmondley Post Office for £1 to make their own if they wish."
The wreath is in place now and will be until the weekend after Remembrance Day.