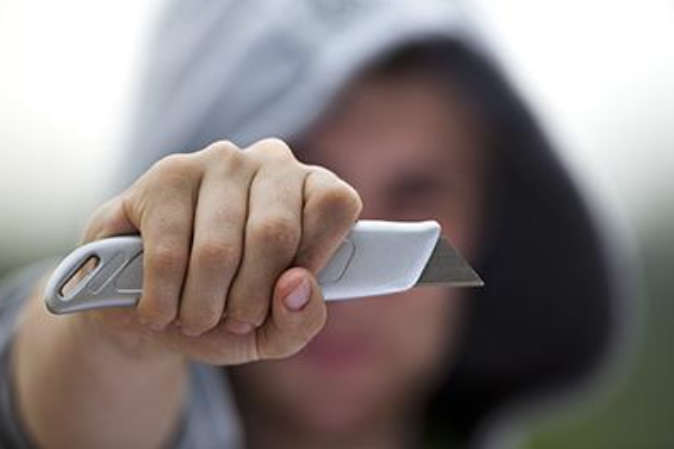 Officers in Derbyshire are showcasing the work being done year-round to keep knife crime out of the county.
This week is Operation Sceptre, the national knife crime week of intensification, and police up and down the county will be taking part in a variety of activities.
Some of this activity will not be so publicly obvious. However, during the week you will see officers out and about and engaging with communities, as well as taking part in other anti-knife crime activities with local groups and schools.
Key activities you may see are knife sweeps, knife amnesty bins, school inputs and also information sessions and stalls, where you can go and speak to officers about any concerns or queries you may have, as well as if you simply want to find out more about what we do to tackle knife crime.
Superintendent Sarah McAughtrie, the operational lead for knife crime across Derbyshire, explained: "In Derbyshire, teams and partners work together tirelessly to reduce serious violence and knife crime all year round and during this week we will be highlighting this amazing work and doing even more.
"We understand that it is a small minority of people who feel that it is acceptable to carry a knife. However, the consequences can be devastating when they do, and we want people to continue to feel safe when they go out and to understand that carrying a knife brings with it more risk than protection.
"Throughout the week, we will be highlighting a vast range of what we do around knife crime, including how we work with local authorities and schools to educate young people about the dangers of knife crime.
"We do also need the public to help us by looking out for each other and telling us if they have concerns about an individual who they believe may be considering carrying a weapon or actually doing so.
"We can act on that information to make sure everyone is equipped with the information to make the right decisions, decisions that can have a huge impact on their future.
"Operation Sceptre is a great opportunity to get people talking and to make people think twice."
If you know or think someone is carrying a knife then please speak to someone and let police know using any of the following methods:
Facebook – send a private message to /DerbyshireConstabulary
Twitter – direct message the contact centre on @DerPolContact
Website – complete the online contact form.
Phone – call 101.