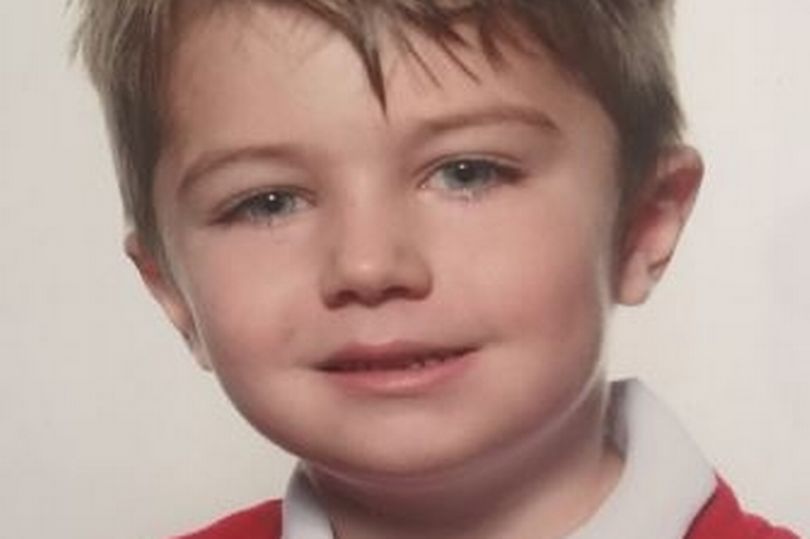 The dad of a five-year-old Simmondley Primary School pupil who drowned in Valehouse Reservoir with his mum has shared the pain of losing him a year on from the tragedy.
Jenson Spellman (pictured) was found dead with his mother Emma Sillett in the reservoir in Tintwistle last November.
A widespread search was carried out for the missing pair, who lived in Dinting, before a toy and child's torch were discovered at the water's edge.
Emma, 41, a social worker who had spent more than 10 years at Stockport Council, had been struggling for years with depression. She left a tragic note in her car, in which she wrote that she had tied her son to her before jumping into the water because she couldn't bear the thought of him 'drifting away'.
It's been 12 months since their deaths and a Christmas memory tree has been set up inside Glossop Market Arcade, with baubles and tags for people to write messages for Jenson or any other loved ones they miss. Schools have also been invited to make their own baubles and messages to add to it.
In a heartfelt and emotional Facebook post, Jenson's dad John Spellman said: "Well today was the day 12 months ago I lost my son and best friend Jenson at only 5yrs of age.
"It was Tuesday 20th, when I chatted with him before school then kissed and waved him goodbye, thinking I'd see him later at home for him to never return.
"Many times I run through events in my head and wonder if there was anything I could of done differently.
"Not a day goes by that I don't feel the loss and the pain of him not being with me, I don't think there ever will be a day when I don't to be honest until the day I join him myself."
He went on: "Every day he brought a smile to my face and a purpose to my life. It's so tragic that his mother felt no reason to go on in life herself and made the decision to take him with her. She knew that his father loved him to bits and would make sure his life was as happy as it could of been."
John has also urged others to seek help when needed, as he has done himself in the months following the death of his precious Jenson.
"Mental health is so in the spotlight nowadays but many people suffer virtually in silence without the outside world even seeing it," he wrote.
"Since this happened I suffer in many ways and will happily admit to having received professional help. I suppose the best advice I can give for those who are suffering from mental health problems like depression, suicidal thoughts etc is to TALK about it to people, as this can really help rather than keeping it all bottled up within themselves.
"I'd like to thank family and friends who have supported me throughout the year and continue to do so, you all know who you are and I'm forever grateful.
"Life isn't easy since Jenson died at all, in many ways you live one day to the next trying to find a purpose, the main reason though you keep going is I know Jenson would of wanted me to carry on and live a happy life for us both.
"Love, Daddy xx YNWA.
"PS. I used to love it when people asked him his name and he'd always respond with 'Jenson Spellman'."
Andre Bartolomeo, from Arturo's Ladies and Gents Hair Salon in the arcade who is a good friend of John's, posted on Facebook: "I can't imagine what kind of day it has been for my best bud John. One year ago, he got his little man - Jenson - taken away from him.
"I spoke to John before and he was overwhelmed by the support of the Glossop people. And he told me that he was so touched about the Christmas memory tree.
"We have lots of baubles by the tree with tags for messages to Jenson or to any loved one they miss. Schools are welcome to make their own baubles and messages. If anyone has got lots of batteries and maybe some lights too.
"Please come and have a go and don't be shy. We have lost people but they will never be forgotten."