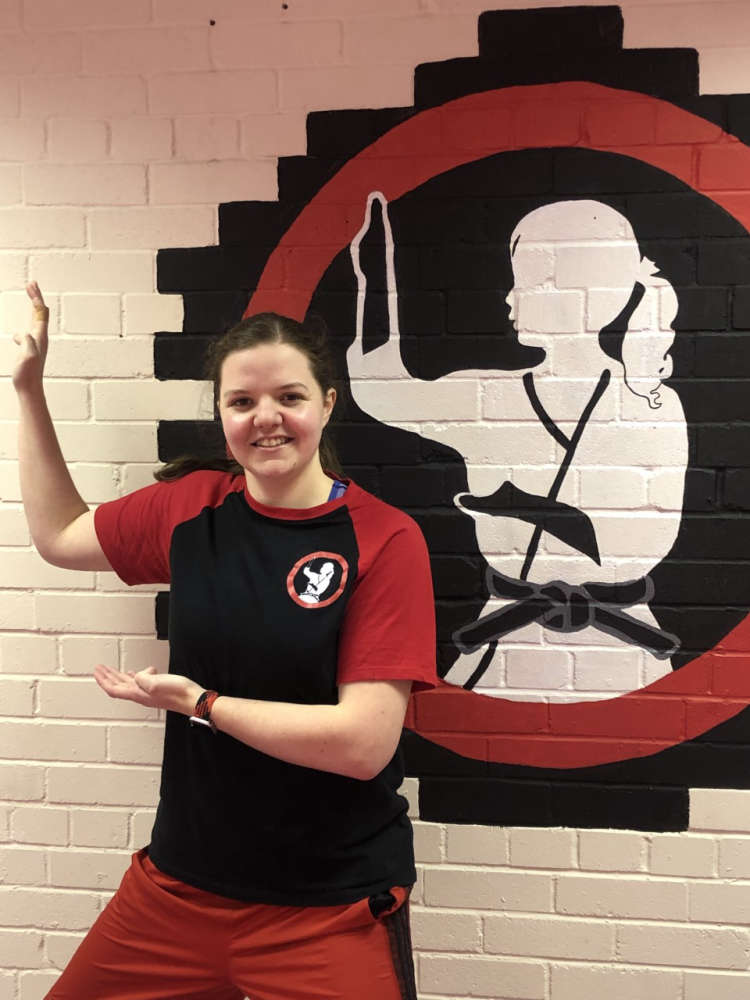 Abbie Paige.
A Hadfield woman is giving disabled people the chance to take up martial arts.
Abbie Paige runs her classes out of the award-winning Bounce And Cheer Education (BACE) facility on Surrey Street in Glossop.
She teaches both able-bodied and disabled students.
Abbie told the Chronicle: "Inclusion is a big part of what we do here at BACE. There is no reason why a sport or activity can't be adapted so everyone can take part. We can always figure out a way to allow our students to take part in whatever they choose.
"For me martial arts is about confidence and self-esteem. Some of my students came to me because they were being bullied and martial arts has really helped. It's also a great stress reliever, punching and kicking!"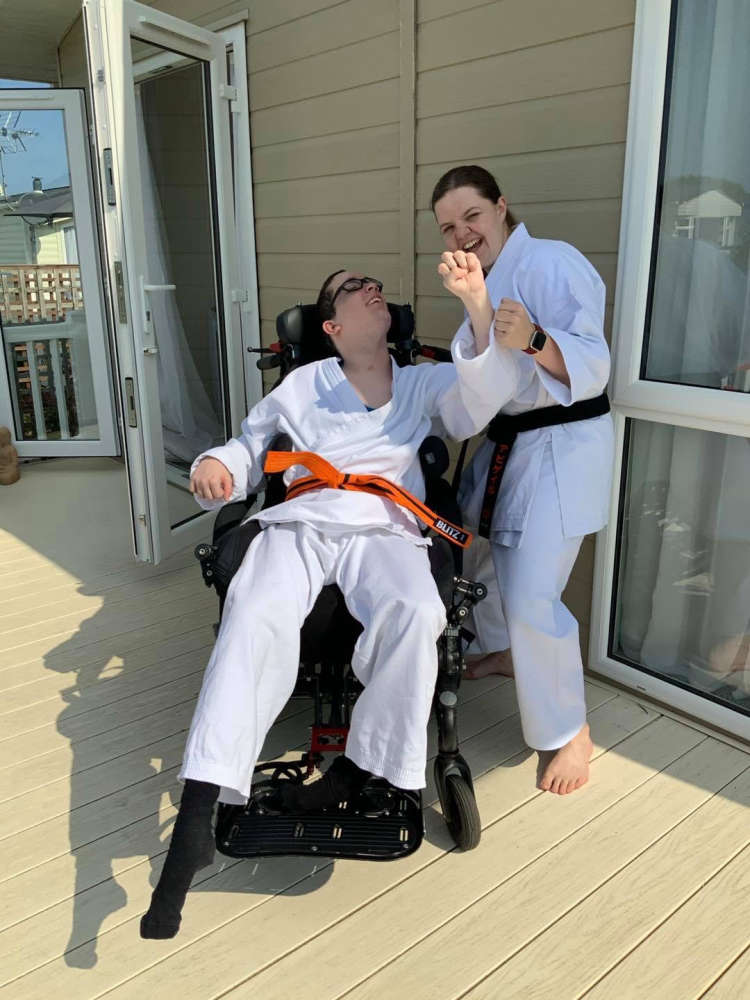 Abbie with one of her students
Abbie started off as a trampoline coach, but admits martial arts is close to her heart.
"As a child I wanted to be the blue Power Ranger when I grew up so at the age of six I discovered martial arts," she said.
"I joined BACE and taught rebound therapy. Then five years ago I became self-employed and a lot of the trampoline students wanted to learn martial arts, so it was a case of adapting things so they could take part.
"This year I have developed my own adapted syllabus so people with special needs or disabilities can go through the karate belt system and I'm now working on a kick boxing one with Evolution Martial Arts. It's something that I am passionate about as it means people of all abilities can get involved."
If you're interested or know someone who is, you can contact Abbie on her Facebook page Abigail Paige Coaching Services or email her at abigailpaigecoaching1@gmail.com
Read more from the Glossop Chronicle
Click here for more of the latest news
Click here to read the latest edition of the paper online
Click here to find out where you can pick up a copy of the paper