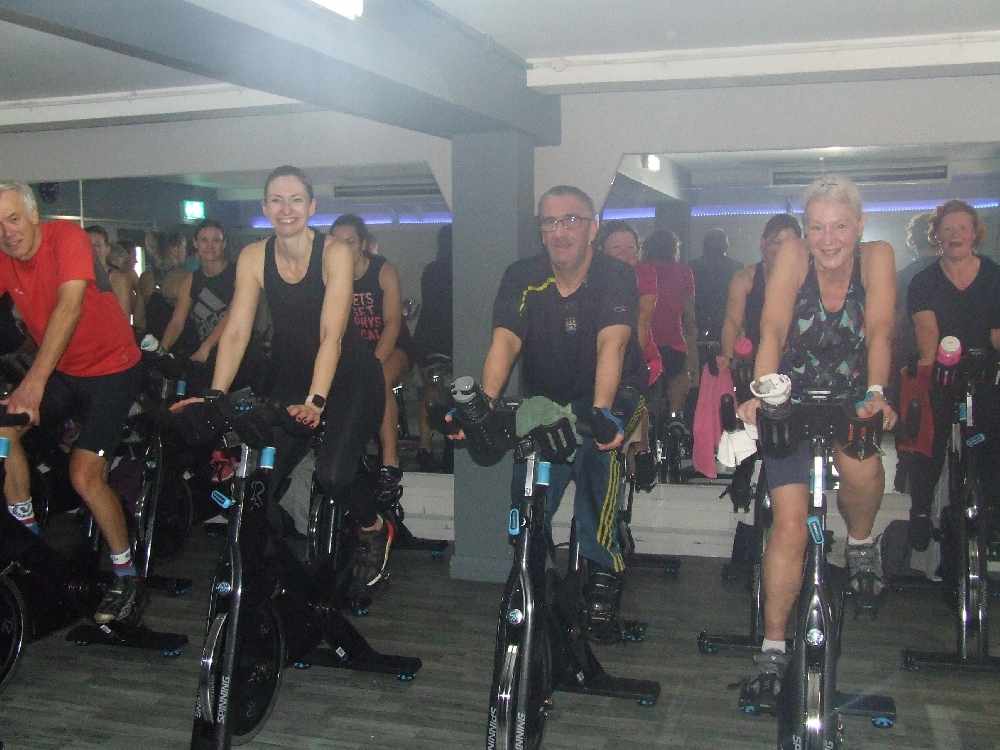 The fittest of the fit were pumping the pedals for up to 12 hours at Glossop Leisure Centre to raise cash for Willow Wood Hospice.
The 7am to 7pm spinathon saw most of the 20 stationary bikes in action for most of the day as the enthusiastic peddlers arrived early and some stayed until the very end.
The 'spinathoners' and their friends and families were asked to donate £5 for a bike for a set time, with the proceeds all going to Willow Wood.
Instructor Becky put everyone though their paces.
Please note: This took place before the current social distancing measures and movement restrictions were put in place.