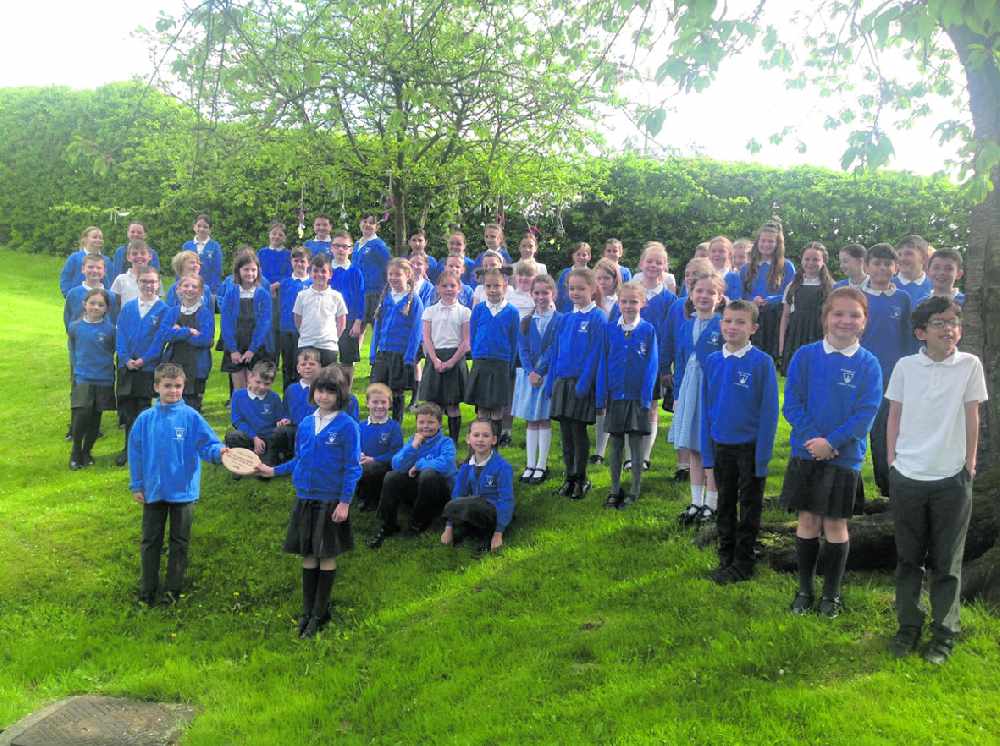 Pupils at St Mary's who are working to protect the world.
St Mary's Catholic Academy in New Mills is celebrating after receiving official recognition of the way in which it is working to protect the world.
It's achieved the Live Simply award, which is presented to Catholic communities - parishes, schools, religious orders and chaplaincies - who have responded to Pope Francis' invitation to 'work with generosity and tenderness in protecting this world which God has entrusted to us.'
In order to gain the award, communities have to demonstrate how they live in solidarity with the poor, and live simply and sustainably with creation.
Some of the ways in which St Mary's has done this include using pupil voice through actions such as a silent protest against global pollution, writing to their MP and to footballer Marcus Rashford.
They have also set up a link with Bushwangna School in Uganda and raised money for Water Aid and refugees linking to UNICEF's Sustainable Development Goals.
A new school mission statement and motto has been introduced and pupils have been encouraged to have a clear understanding of what it means to look after the planet.
Plans to continue the good work at St Mary's include setting up outdoor learning zones and creating bird habitats, running a repair and mend club, continuing their work with the school in Uganda and reducing their carbon footprint in a school setting.
Patricia Chapman, headteacher at St Mary's, says everyone was thrilled to receive the award.
She said: "We are very proud of the pupils' thoughtful and considerate responses during the assessment interview.
"On a daily basis, we bear witness through our thoughts and actions when we empathise with those less fortunate than ourselves."
A spokeswoman for the Live Simply Award said: "We were hugely impressed with the work that the school had put in to get the award.
"Perhaps, even more importantly however, we both felt that the ethos of living simply, sustainably, and in solidarity with the poor had been truly embedded into school life and the school curriculum, and was constantly being reinforced.
"We wish to offer our warmest congratulations to Mrs Chapman and everyone involved on their outstanding achievement."
Read more from the Glossop Chronicle
Click here for more of the latest news
Click here to read the latest edition of the paper online
Click here to find out where you can pick up a copy of the paper