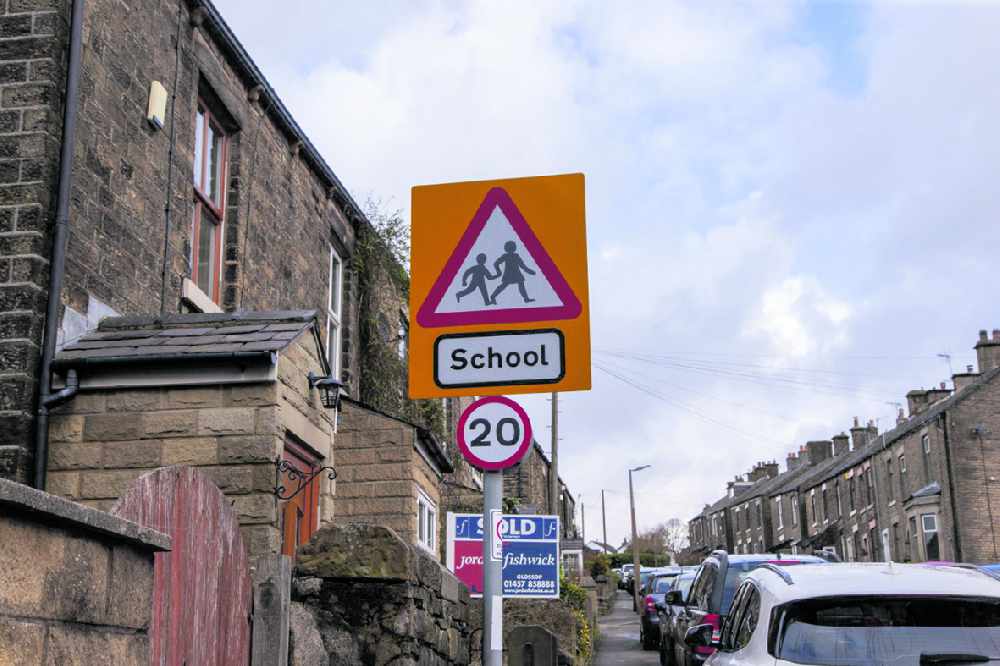 Campaigners across Derbyshire want the county council to give towns and villages 20mph zones after it was trialled in Padfield.
But in an interview with the Chronicle, Cllr Simon Spencer - Derbyshire County Council's Cabinet member for highways, transport and infrastructure - said there was more to it than 'just putting up signs'.
He was speaking after Charlotte Farrell, from 20's Plenty for Derbyshire, said: "Twenty miles an hour zones are not just about reducing speed limits, but are about making our villages and towns safer places for all to live.
"Since the pandemic has hit and outdoor exercise has become important, the need for these has been even more important."
She says that 'survey after survey' shows that 70 per cent of people think that 20mph should be the limit on their home roads and they are calling on county councillors to agree that 20mph speed limit signage will be 'normal' for urban and village roads with exceptions where needed.
A statement from the group said: "After DCC installed one 'trial' area in Padfield and, based solely on the results of that one badly implemented scheme, councillors refused 20mph for any other Derbyshire locations.
"Furthermore it selectively misinterpreted the Government's own report of 2018 into 20mph. That report actually found that where 20mph had been introduced, people did walk and cycle more and that drivers reduced their speed significantly.
"Knowing the beneficial effect walking and cycling have on health it might be thought that DCC would reconsider their policy in the light of the pandemic and changes to travel – but no, the Cabinet recently confirmed they were following their existing flawed and out of date strategy.
"DCC's policy is wildly out of date. In fact the UK government supported 20mph by signing the Stockholm Declaration of the UN last year which endorsed 20mph where vulnerable road users and vehicles mix for reasons of safety, sustainability and the climate.
"There are many benefits of 20mph in residential areas, towns and villages across the county, but the main one is safety. Every one mile per hour of speed cut equates to six per cent fewer people injured. At 30 miles an hour half of all people over 60 will be killed if hit by a car. By making the roads safer we can reclaim our towns and villages from the danger of motor vehicles and more people will walk and cycle."
Replying to the group's claims, Cllr Simon Spencer, the deputy leader of Derbyshire County Council, stressed that a previous Labour-controlled council had implemented the trial zone in Padfield which had not been a success as there was no evidence that traffic had slowed down because of the signs, or safety improved.
He had initiated a review when the Conservatives came into power to see if it had had the desired effect, but the findings were that speeds had been reduced by only around a mile an hour.
In 2015, DCC carried out a full scrutiny review which took 12 months, in which they met with campaigning groups amongst others, and where the 20mph zones had been implemented and there had been conclusive views either way.
As a former firefighter with a vast experience of roads and speeds, Cllr Spencer said he wanted to make Derbyshire as safe as possible, but introducing 20mph zones in every town and village in the county would cost millions of pounds and would involve getting Traffic Regulation order consultations with organisations. It would mean consulting with the police about changing speed limit.
Cllr Spencer believes 20mph zones outside schools are a sensible option rather than creating blanket '20 is Plenty' areas which would be costly, involve engineering works and may not always be needed.
In considering any speed changes DCC would need to look at the accident record on the particular road and the various options it could take, including possibly huge engineering works - it was not simply a case of 'putting up signs'.
Cllr Spencer stressed again that when it came to money, DCC did not have unlimited resources and the spending had to be justified, with every case treated on merit and give value for money. But he said that DCC was committed to making Derbyshire safe for everyone.
Main image:
WARNING: The '20 is Plenty' signs have gone from Padfield, but there are signs on roads leading to the village schools.
Read more from the Glossop Chronicle
Click here for more of the latest news
Click here to read the latest edition of the paper online
Click here to find out where you can pick up a copy of the paper