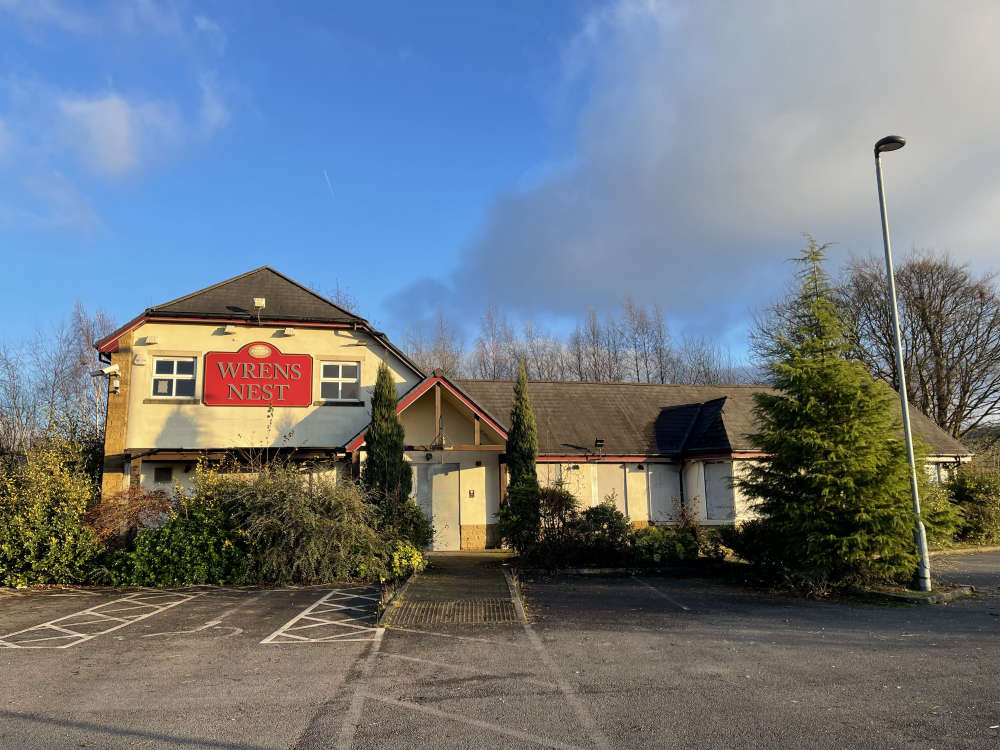 The former Wrens Nest pub on Glossop Brook Road.
A group has been set up on social media to fight plans for a new McDonald's restaurant in Glossop. 
Campaigners say that there are already 35 takeaways in the town and another one is not needed. They fear it will lead to an increase in litter in the area.
McDonald's want to build a new restaurant on the site of the old Wrens Nest pub, off Glossop Brook Road.
Nearby is the Wren's Nest Mill Pond, which is home to ducks and other wildlife. Litter pickers removed plastic, fast food packaging, cans and bottles but they fear it'll become bad again if McDonald's is allowed to open nearby.
Local resident Jane Fantom set up the opposition group on Facebook.
She told us: "There are already 35 fast food outlets and at least 19 pubs and independent cafes in and around Glossop. Whilst this may offer choice, the McDonald's franchise may well put smaller independent businesses at risk, offering cheap alternative food when they have already struggled through the pandemic.
"This will ultimately reduce the choice open to people in Glossop and impact on the character and soul of the community."
Supporters of the fast food chain say that it won't create any extra litter as McDonald's provide plenty of bins.
But Jane said: "The Keep Britain Tidy group has identified McDonald's as number one for branded litter. The presence of larger, brighter, branded items like McDonald's food packaging at a site tends to attract further littering. These factors contribute to littering behaviour and the potential for Glossop and the surrounding areas to become heavily littered from an additional development."
McDonald's have litter pickers and provide extra bins. They also have a rota for emptying the bins regularly, but they are only required to do so within 100 metres of their facility.
"It is very clear from litter picking and observations of the area around Mottram McDonald's towards Tescos that people do not always use the bins provided to dispose of litter," Jane said.
"They throw it from cars as they drive away or drop it whilst walking. It is highly likely that this will also occur in Glossop town centre and beyond as people leave the takeaway. The appearance of the centre will deteriorate and impact on the quality of life of residents who do not litter. The Mill Pond will also become heavily littered impacting on the environment, wild life and water quality. In itself this may detract footfall and business away from the retail site."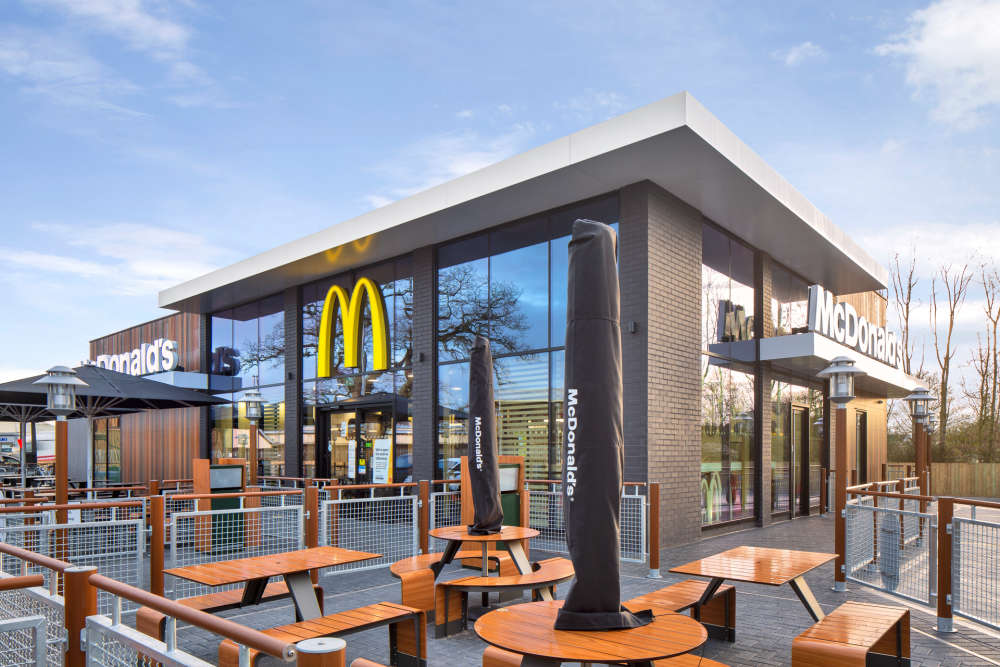 A CGI of a McDonald's restaurant
It's expected that if the plans do get the go ahead, a new McDonald's will create around 65 much-needed new jobs to Glossop.
"It is true that the company may employ around 60 people," Jane said. "McDonald's has a policy of offering jobs to young people with a long term career pathway and hourly pay above the minimum wage.
"Many young people have experienced what they perceive as age discrimination when applying for jobs and are attracted to McDonald's after facing obstacles in their search for work. Whilst unemployment is relatively low in Glossop against the national average and there are many other local job vacancies with a career pathway it is possible young people have been discouraged from applying for other job vacancies as a result of their experiences particularly if they have no prior training or experience.
"This is a mixed bag if the development goes ahead. It will in effect create a job monopoly in the area and a work force tied to the ethos of McDonald's…..a local franchise but nevertheless a global enterprise with poor green credentials.
"Young people may not consider other options or pursue other local job opportunities open to them if they do not secure employment at McDonald's. In parallel local businesses unable to compete with McDonald's or offer similar pay may experience difficulties filling job vacancies placing those businesses at risk."
Supporters of the plans say traffic won't get worse in Glossop and it will improve traffic levels on Mottram Moor, as locals won't have to drive to Hattersley to get a burger - but Jane is still concerned.
"There is no current evidence to support that people will stop using cars and not travel to Mottram," she said.
"There is already heavy traffic congestion in Glossop and has been for a number of years. There are a number of traffic lights along the A57 from the M67 with congestion around Tescos. The only route into the McDonald's site will be down Glossop Brook Road with one road in and out of Glossop.
"There has been no improvement in the roads or infra structure despite various studies by the Highways agency and no current acceptable plan in respect of a bypass."
The plans will now be considered by High Peak Borough Council's planning department and members of the public will be able to have their say on the proposals.
Adam Brand, Senior Acquisitions Surveyor at McDonald's, said in a previous statement: "This site represents a multi-million-pound investment in Glossop and will deliver 65 new local jobs. This site in Glossop has been derelict since the closure of the Wren's Nest and we want to support the local economy by bringing it back into use.
"A restaurant here will also reduce the time it takes for customers to reach one of our stores, as evidence shows local people are currently travelling further afield to visit other branches of McDonald's.
"We are confident this detailed proposal will provide added competition and choice for customers whilst being mindful and considerate of our neighbours and residents in Glossop.
"As part of our plans, we will submit detailed traffic impact assessments to account for the effects the development may have on local roads. Our operational plans will also explain how we will manage litter around the site, ensuring that we are a considerate neighbour."
Read more from the Glossop Chronicle
Click here for more of the latest news
Click here to read the latest edition of the paper online
Click here to find out where you can pick up a copy of the paper