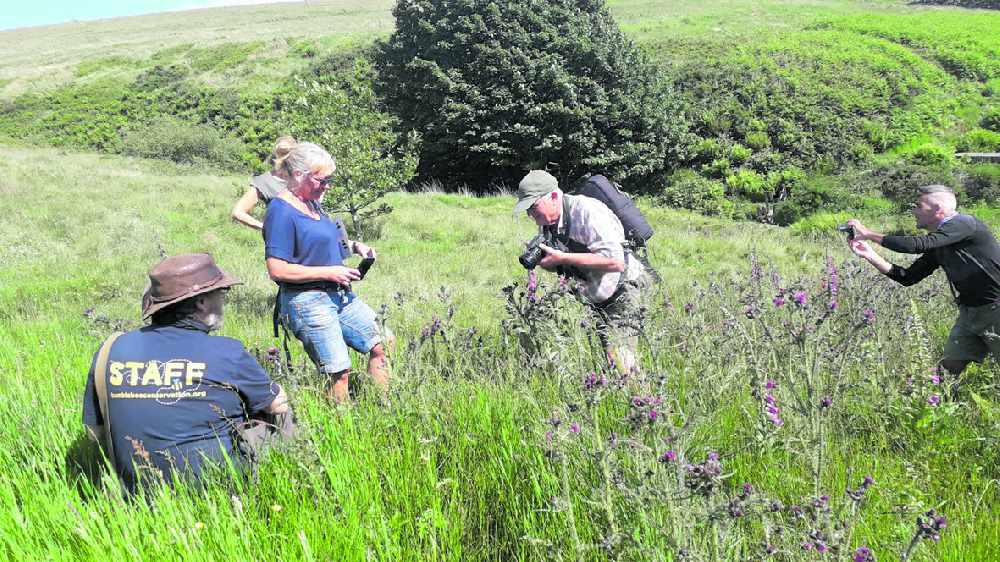 There was buzz of excitement as a group from Glossop and the rest of High Peak headed out on safari.
They were heading off in search of the Bilberry Bumblebee and any other little stingers they may come across.
Last month, we featured a project called 'Buzzing Stations' involving the friends' groups of Glossop, Hadfield and Buxton stations.
Working with The Bumblebee Conservation Trust, Northern, The Peak District National Park and The High Peak and Hope Valley Community Rail Partnership, there are plans for Butterfly Safaris from the stations.
A small group, led by Rhodri Green, the regional organiser of the Bumblebee Conservation Trust, set out from Buxton station on Saturday afternoon to walk a possible route for future safaris.
With social distance restrictions respected, they headed towards the Lightwood area of Buxton.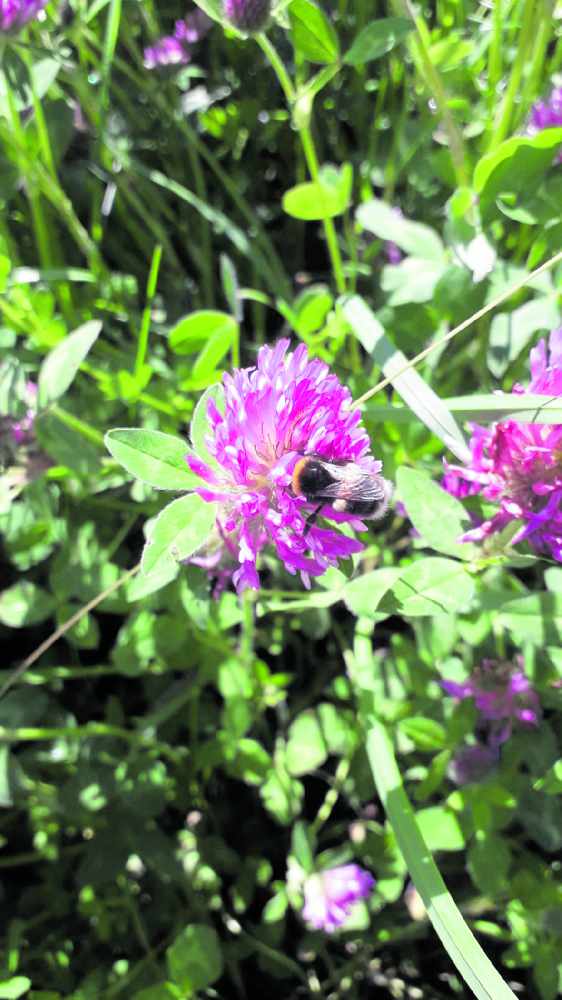 The rare Bilberry Bumblebee
"This was a good chance to develop our ideas for our new collaborative Buzzing Stations project," commented Neil Williams from Friends of Glossop Station.
"Rhodri's expertise and enthusiasm helped us to identify several bumblebee species, including the rare Bilberry Bumblebee that can be found in the High Peak."
It was agreed that the route was ideal for future bumblebee walks.
In the last year Bumblebee Safari walks have already taken place in Glossop, led by Darcey Gillie, a local Bumblebee Trust volunteer, starting from Manor Park.
It is hoped that these can resume, including new routes originating from Glossop and Hadfield stations, once lockdown restrictions are eased.
Next month participants in the Buzzing Stations project are taking part in a Zoom identification training session organised by the Trust.
Main image:
ON SAFARI: Searching for the rare Bilberry Bumblebee in Buxton.