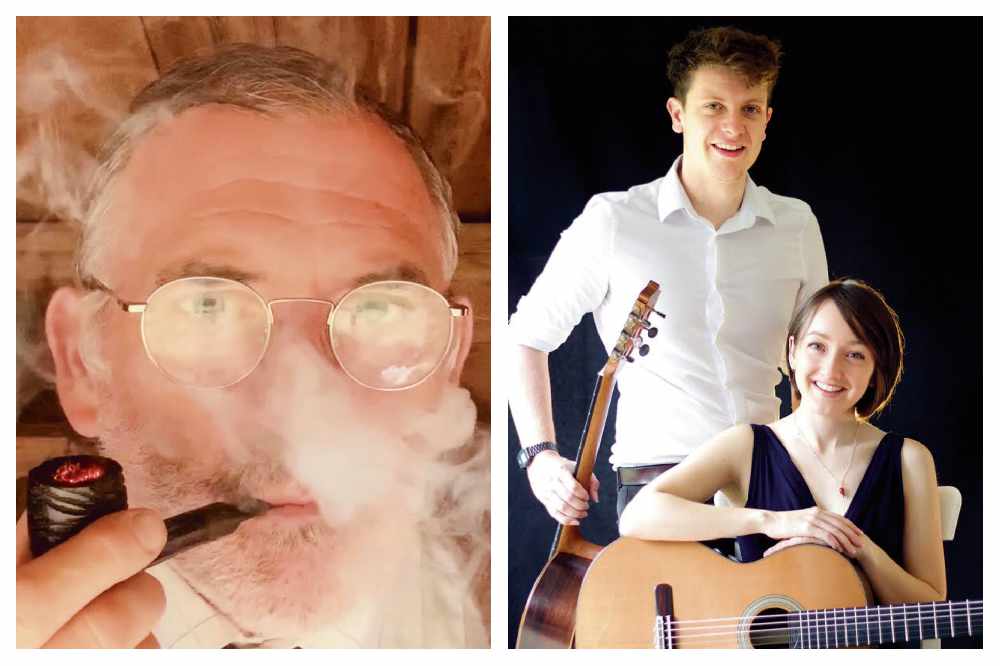 A successful month of art, music, drama, talks, entertainment, family activities and more is coming to an end.  
It's the final week of New Mills Festival 2020, which has had to adapt with the times amid the ongoing coronavirus pandemic.
Many events this year have instead taken place online, ranging from music and drama to comedy and the reading of children's books.
But the packed programme has proven as popular as ever to audiences, which normally flock in their numbers from throughout the High Peak and beyond for the annual festival.
There's still plenty to enjoy before the curtain comes down on this year's festival like no other.
From Thursday to Sunday, there will be online screenings at 7pm each evening of 'The Crooked Spire' – a medieval murder-mystery musical performed by Ashgate Heritage Arts, adapted from Chris Nickson's novel.
There will also be some Pop Up Performances on Saturday afternoon from 2pm to 5pm at various locations around New Mills.
Organisers promise a "travelling cultural treat" with everything from poetry and comedy storytelling to solo double bass "with a bit of foot stomping music from elsewhere thrown in". It will feature poets and writers Randall Horton, Helen Darby, Nick Brelsford, Isabelle Kenyon, John Bartley and musicians Michael Cretu and The Gally Canters. Tickets are free with donations collected at the performances. Visit https://www.newmillsfestival.com/pop-up-performances to reserve a space.
The finale is the first ever 'Light Up New Mills' which will take place between Friday and Sunday, when people across New Mills will light up their homes, shops, gardens and businesses by creating illuminated window displays, hanging up fairy lights or festoon lighting or hanging up their old willow and paper lanterns.
Visit www.newmillsfestival.com/light-up-new-mills to find a map which shows where all the houses and businesses that are taking part are located. Organisers are also reminding people to remember to follow all government guidelines on social distancing and group numbers when viewing all the displays.
To find out more about the festival, head to www.newmillsfestival.co.uk or follow New Mills Festival on Facebook, Twitter or Instagram.
Main image:
Tony Audenshaw's 'In The Shed' (left) and guitar duo Sam Rodwell and Emma Smith - just two of the acts which have featured in this year's festival with a difference.