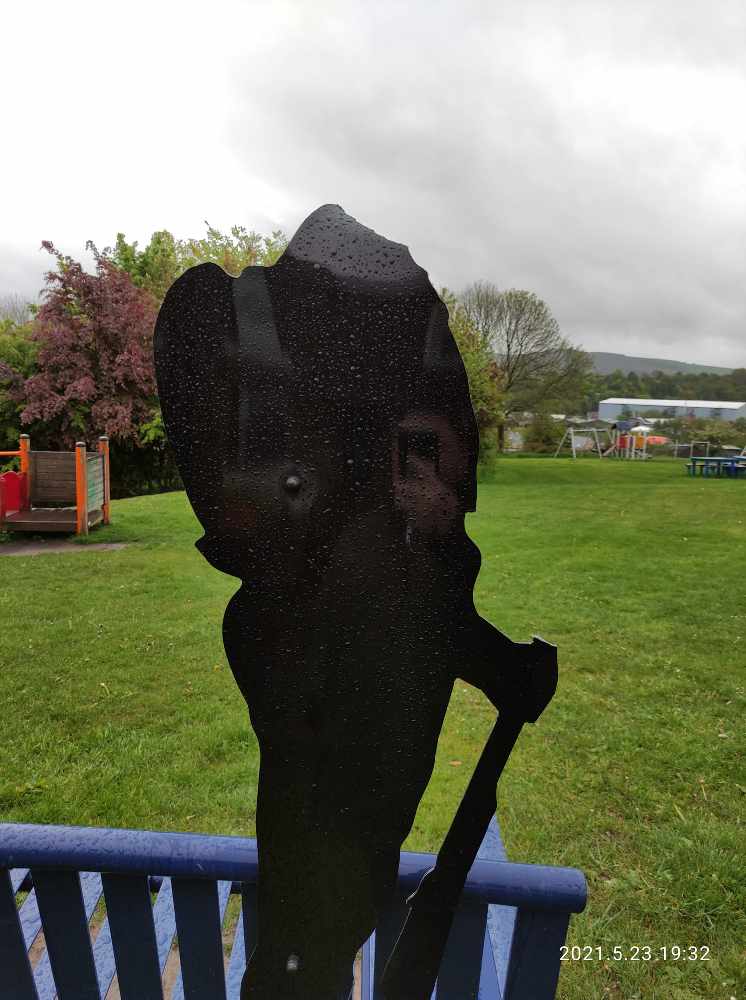 The damaged shadow soldier in the Conduit Street park.
A 'shadow soldier' which was installed at a Tintwistle park to honour and respect fallen war heroes has been damaged. 
Friends of Conduit Street had purchased the 'Unknown Tommy' - an almost life-size cut-out - last November ahead of Remembrance Sunday.
It's next to a bench on the park, with the message 'A time to reflect' - giving residents the opportunity to do exactly that.
The silhouette was purchased with the help of contributions from Tintwistle borough councillor Rob Baker and Etherow county councillor Becki Woods' Councillors' Initiative Fund.
But on Sunday (23 May), the friends' group had discovered that part of the silent Tommy had broken off. It's understood that it must have happened sometime from Saturday night (22 May) onwards.
Friends of Conduit Street said in a statement: "We are dismayed that our silent Tommy has been damaged. It would have taken an extreme amount of force to break the figure as it is is very solidly made of thick plastic and metal so we would like to think that this is the result of an unfortunate accident rather than a deliberate act of vandalism.
"We would ask that anyone who has any information about what happened to Tommy to come forward and let us know."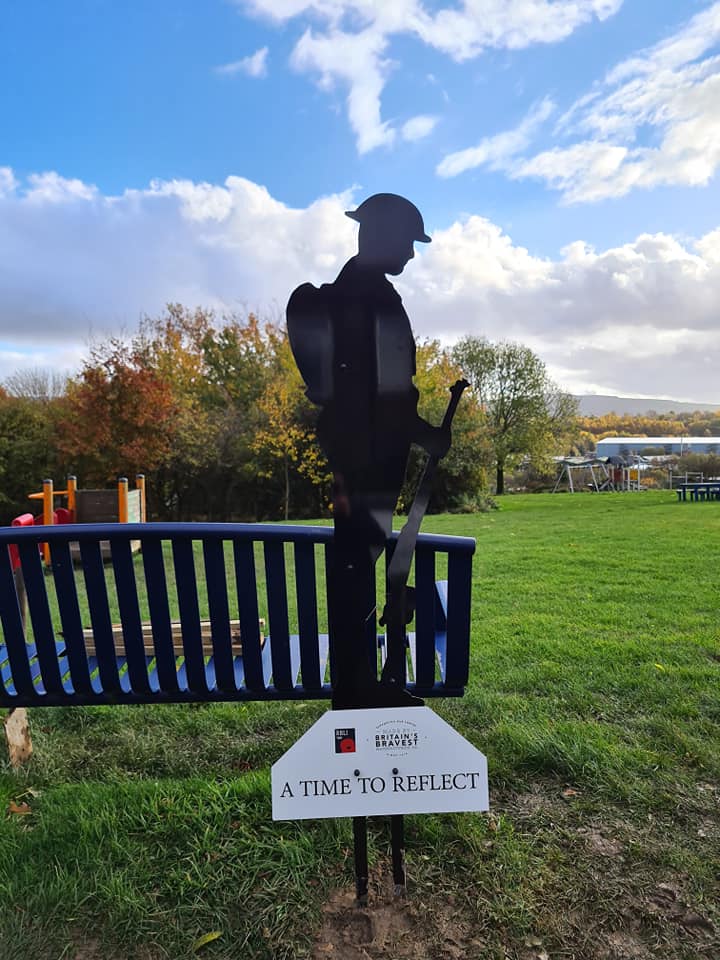 The shadow soldier before it was damaged
Tintwistle borough councillor Rob Baker says he will ensure that a replacement is funded.
"Very disappointing to see that the Village's Silent Tommy has been damaged," he said. "I was very proud to part-fund the purchase of the Tommy so that people who weren't able to attend the usual remembrance services in 2020 would have a focal point to sit and remember the fallen.
"Whatever the outcome of this situation I will ensure that funds are found to purchase a replacement. If you have any information about how Tommy came to be damaged, please contact either myself or the Friends of Conduit Street via their Facebook page."
Read more from the Glossop Chronicle
Click here for more of the latest news
Click here to read the latest edition of the paper online
Click here to find out where you can pick up a copy of the paper