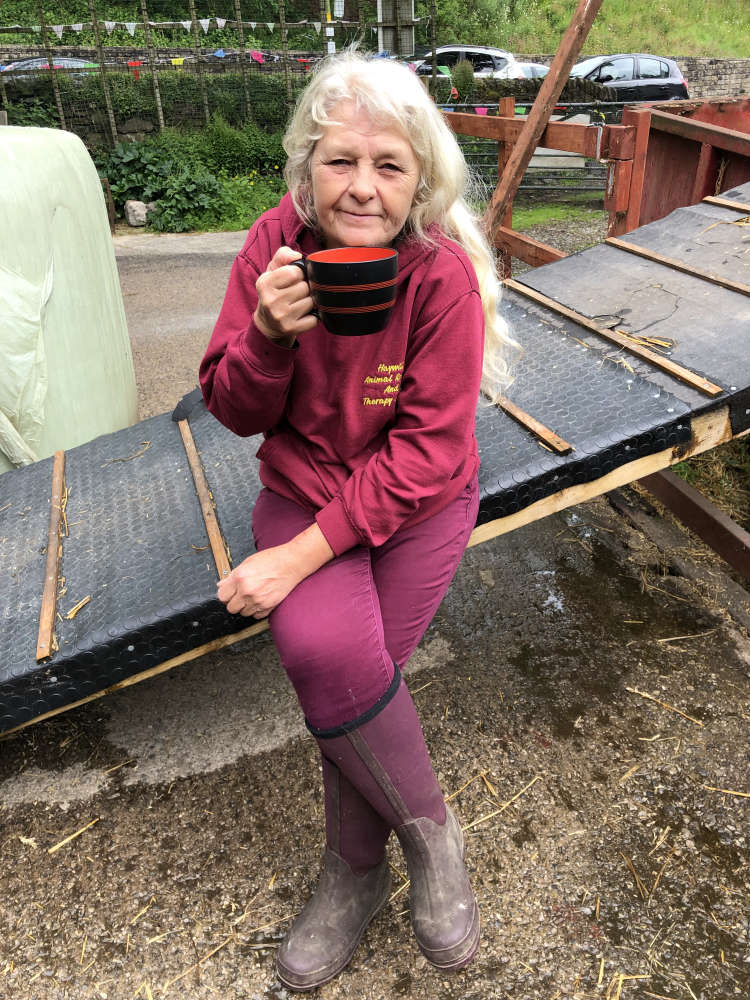 Lynn Haydon-Williams.
An animal sanctuary which has bases in Tameside and Glossop urgently need volunteers to help out.
Lynn Haydon-Williams runs both the Etherow Centre in Broadbottom and Haywill in Glossop.
She told us it is really difficult to keep both centres going and they desperately need more volunteers.
Lynn said: "To enable Haywill to care for all its animals on both sites we urgently need volunteers to help us out. I guess it depends on what kind of animals you like. There are horses, cats, dogs, rabbits and ferrets at the Etherow Centre and farm animals at Haywill. If anyone is good at repair work we'd ask them to volunteer at Haywill as pens and enclosures always need fixing.
"Etherow is more of a therapy centre which helps disabled children and those with learning difficulties. We also hold events such as dog shows and on Sunday 5 June we're holding an afternoon tea with the animals here."
If anyone wants to volunteer, please contact Haywill on 07957 728673.
Listen to Lynn speaking to our reporter Gill Garston below...