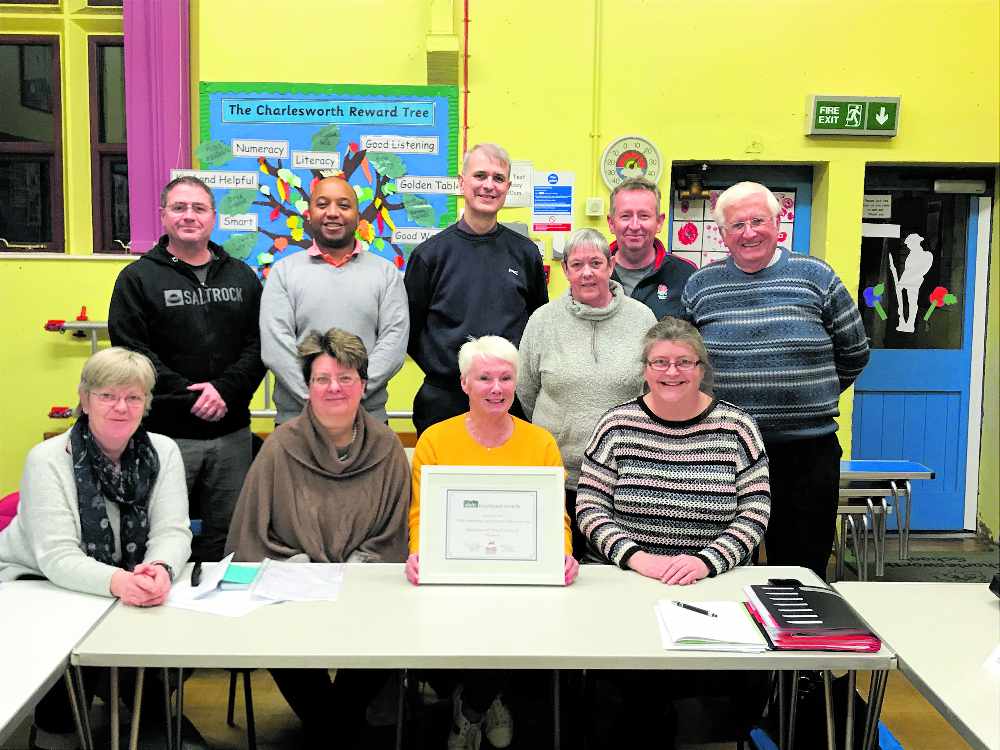 Charlesworth Parish Council could be buying two banners to mark its award-winning performance.
As we revealed three weeks ago, Derbyshire Association of Local Councils has chosen Charlesworth as its 'Council of the Year'.
The honour was for 12 months of achievements that included last year's Armistice celebrations.
Speaking at last Wednesday's council meeting, Chair Debbie Cooper said: "How can we maximise on this, what can we do?"
The main suggestion was having two banners designed and made announcing the parish council was DALC's top authority. Even though it was up against far bigger authorities throughout Derbyshire.
Councillors are talking about a banner in Charlesworth and another for Simmondley, part of which falls within the parish council boundaries.
The cost would be around £70. The title would also be on all council correspondence.
Main image:
FEELING PROUD: Back row Marcus Gill, Edward Saidu, John Haken, Ann Worrall, Gary Robinson and Peter Cooper; front Amanda Woodall, Cath Swindells, Debbie Cooper and Carol Lewkowic (clerk).