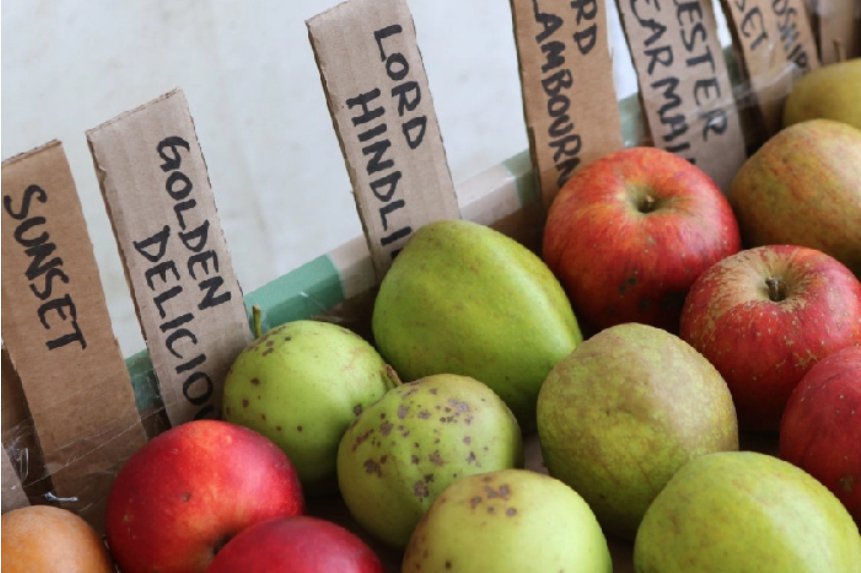 Hayfield is gearing up for Saturday's annual Apple Day, Craft and Autumn Fair at the village primary school.
The day also promises to be full of surprises.
This year, in addition to having around 60 stallholders and exhibitors - the largest ever assembled - the organisers are mixing the traditional with the high-tech, and are all linked by their theme of sustainability.
Traditional, low intensity sports and recreations are on offer, with kite-flying tuition and the genteel atmosphere of croquet planned.
Twenty first century technology is also on show, with displays of electric cars and bikes.
The emphasis throughout is on 'trying your hand' at these pursuits.
They have been planned to add to a real A-Z of attractions on offer, featuring other activities making their first appearance such as a dog show, eco brick making, animal sanctuary animals, several woodcarvers, vegan and gluten free foods.
The organisers have catered for children, with storytelling in a Native American tipi, a sale of pre-loved toys, a creative kids' show, face-painting and 'art in the woods' in the school grounds.
There will also be home-cooked food, cakes and soups and other refreshments, live bluegrass music, and craftworker and artisan displays and demonstrations.
Speaking for the organisers, Sustainable Hayfield, Laurie James said: "We have a more varied line-up this year than ever. There's really something for everyone.
"We make full use of the school's lovely grounds and interior and it is all free."
The family-fun Apple Day Fair runs from 1pm to 4.30pm at Swallowhouse Lane in Hayfield.