Katie's Manchester Marathon 2023
Our very own Katie Catherall has signed up for the next Manchester Marathon, taking place on Sunday 16 April 2023.
Katie, who presents Tameside Radio Sport on Fridays and writes an inspirational 'Women in Sport' column in the Glossop Chronicle and Tameside Reporter, chose three local charities to fundraise for to put to a public vote throughout November.
We received over 5,000 votes and the overwhelming winner was The Believe and Achieve Trust - a Tameside-based charity founded in 2014 which supports those who wish to succeed in sport through funding, sponsorship or purchase of specialist equipment.

Help Katie support Believe and Achieve
All money that the charity raises goes straight back into helping those who need it most, including ensuring that sport is accessible for all.
You can donate via Katie's JustGiving page by clicking here.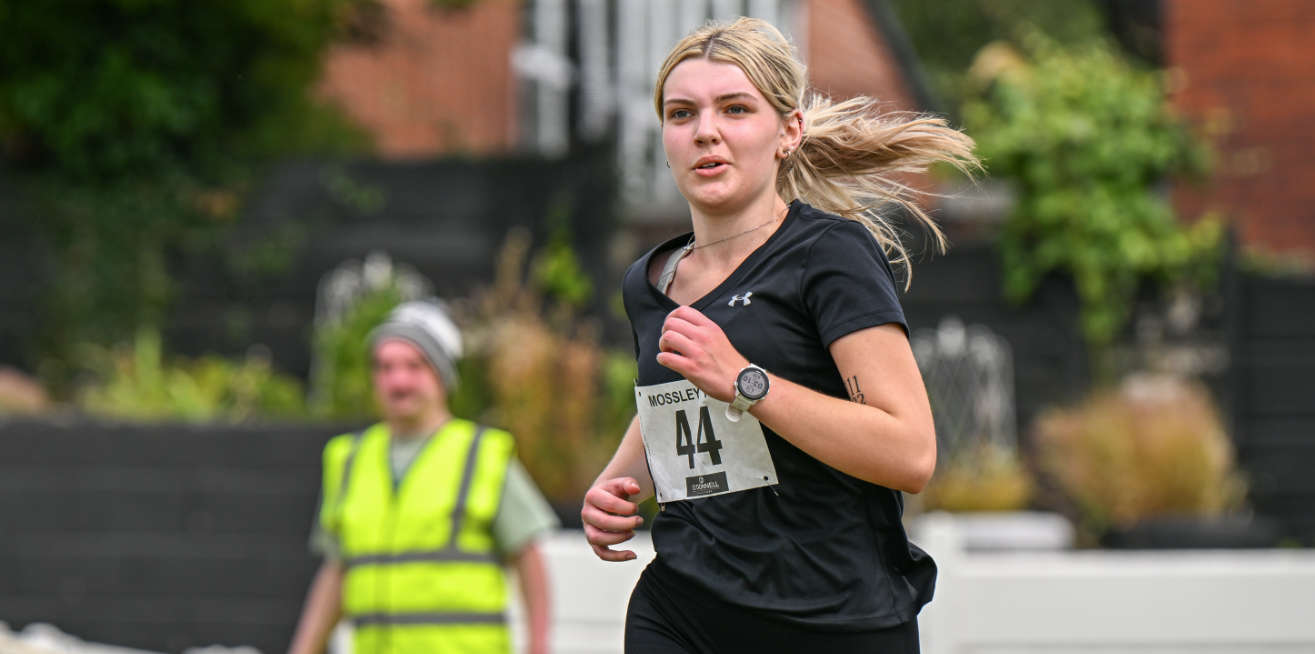 Her training for the marathon is well under way and you can follow along with the latest via her blog below.
We wish Katie all the very best with her training and the marathon itself. We know she will smash it! 💪
3 February: Just 10 weeks left
It's quite frightening to think that it's now just 10 weeks left until marathon day! I'm sure everyone here at the Quest Media office is sick of hearing my constant countdown.
But, it's been great getting some training in and finally feeling more confident about my running.
Like everything, there's good and bad days. Some sessions are fantastic and I leave feeling as if I'll breeze through the marathon, others are quite frankly the opposite.
But, as I keep reminding myself, it's all about the journey and every step is one closer to the 26.2 mile race.
The hard work, late nights and stressful moments are all worth it, as I remember my main motivation - raising money for The Believe and Achieve Trust.
3 January : Welcome 2023
Somehow January has arrived, which officially means that I am taking on the Manchester Marathon this year!
The race takes place on April 16, meaning there's now less than 15 weeks for me to prepare my mind and body to run the 26.2 mile distance.
It's funny to think that in 6 months time, I'll have completed my first marathon, and hopefully raised a great amount of money for The Believe and Achieve Trust.
But until then, it's time to lace up the shoes and clock up the miles.
6 December: Thank you!
Thank you to every single person who voted for the amazing Believe and Achieve Trust, helping me to choose an incredible charity to support.
I'd love to hear from more people taking on the Manchester Marathon in 2023, so if you will be heading to the city to take on the race too, let me know!
My training has now well and truly started. It can feel difficult sometimes, heading out in the cold, dark nights, but having The Believe and Achieve Trust to support makes it all worth it.