FIRST HOUR
I Only Want To Be With You (The Tourists)
(1979) .... first big hit for Dave Stewart and Annie Lennox before eventually evolving into Eurythmics. The Tourists were the third act to cover the song and take it into the Top 10, following Dusty Springfield in '63 and The Bay City Rollers in '76 ~ amazingly, all three achieved exactly the same highest chart position, # 4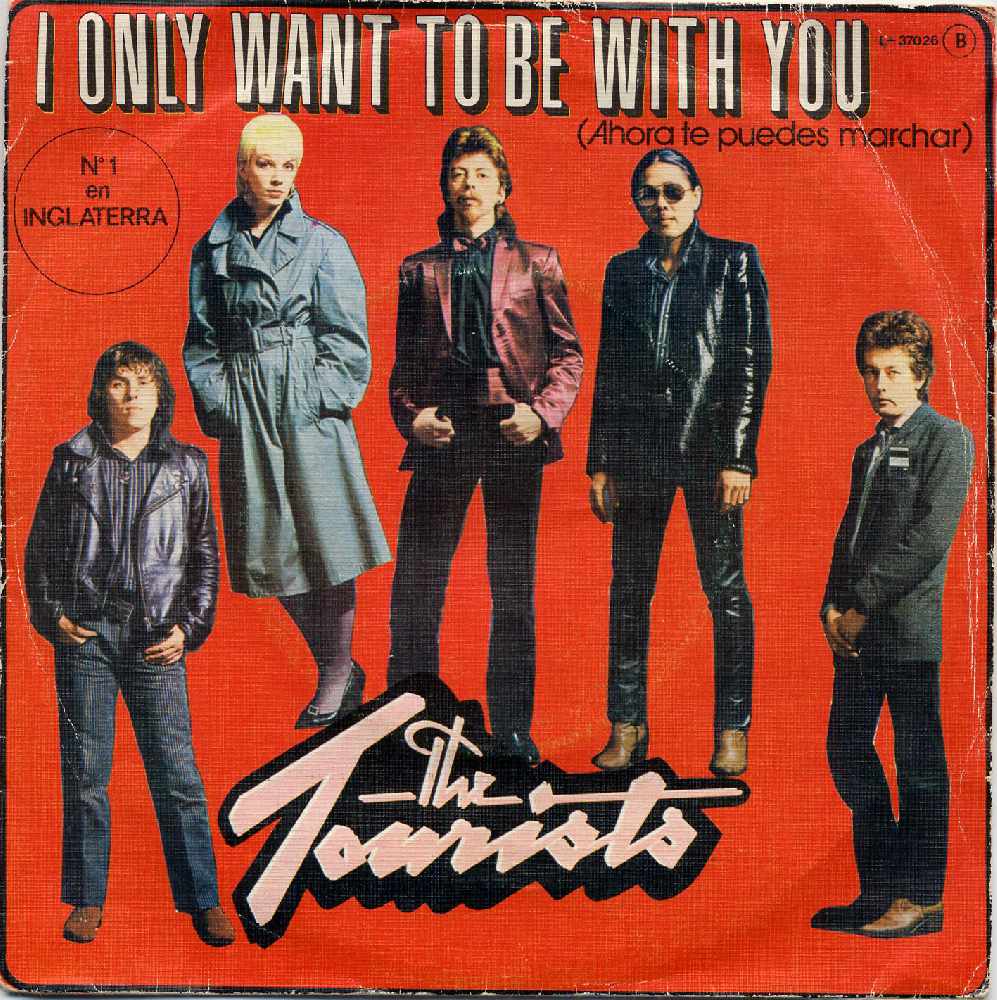 I'm Your Puppet (James and Bobby Purify)
(1976) ... by the time it finally became a hit here, a decade after its original release in America, not only had the song been re-recorded, it also featured a new Bobby Purify. Amazing but true... unlikely though that anyone this side of the Atlantic would have been able to spot the difference ~ unlike the occasional scenario in TV soap land when a regular character in Coronation Street or Emmerdale disappears from our screens, only to return weeks, months or years later, played by a different actor
Whenever, Wherever (Shakira)
... big hit in the first of today's featured years for the Colombian singer-songwriter Shakira. Whenever Wherever, from her fifth studio album and English-language debut, Laundry Service went on to be a worldwide best seller. An irresistible fusion of Latin rhythms and worldbeat, heavily influenced by Andean music, the instrumentation includes a charango (small string instrument, similar to a lute ) and panpipes.. The song was written, composed, and produced by Shakira and Tim Mitchell, with additional songwriting input from Gloria Estefan. [W]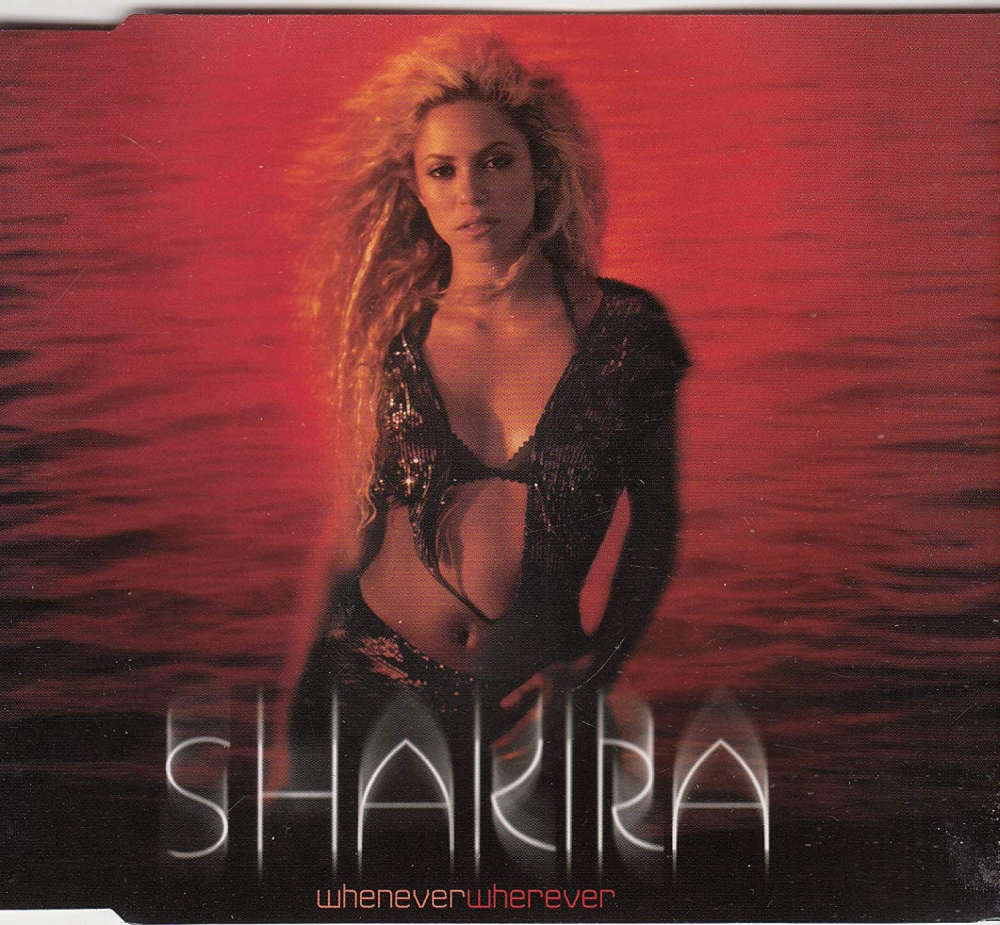 Ballooning one hit wonders
Up Up And Away (Johnny Mann Singers)
(1967) ... American arranger, composer, conductor leading a group who had been supplying backing vocals for numerous hits by other artists since the late '50s. They achieved success in their own right in the UK when their recording of Up Up And Away managed to overtake the US hit version by Fifth Dimension to reach the Top 10
I Can't Let Maggie Go (Honeybus)
(1968) ... featured in a famous TV ad for the slimmers' bread, Nimble - the one with the hot air balloon(s)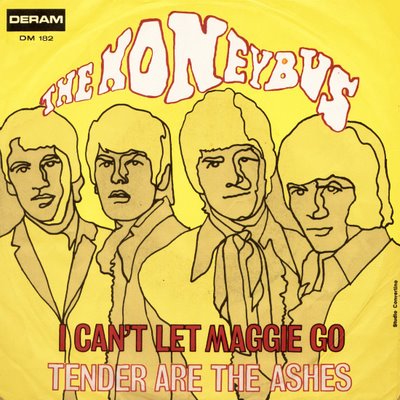 ---------------------------
Shut Up (Madness)
(1981) ... .. with a typically madcap video which starts with a piano falling from the sky, landing in front of 'policeman' keyboardist Mike Barson who promptly starts playing it. Apparently, the song was completed with no title. Shut Up appears to have been a totally random suggestion as it doesn't appear in the lyrics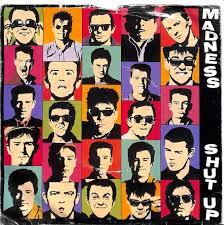 Newsround Tameside: Golden Jubilee 2002
Just A Little Bit More (Liberty X)
... third single from their debut album which proved the key to mainstream and critical success, reaching # 1 on the UK singles chart and the Top 10 in Australia, Ireland, the Netherlands and New Zealand [W]
A Little Less Conversation (Elvis v JXL)
... dance remix which became a 21st Century UK chart-topper, staying at # 1 for four weeks. The original had been a minor US hit for Elvis Presley in 1968 (Billboard Hot 100, # 69)
A Thousand Miles (Vanessa Carlton)
... massively successful debut single, which, to date is still her only major hit ~ a.piano-driven song supported by a string orchestral arrangement which she described as "a combination of reality and fantasy. It's about a love that so consumes you that you do anything for it. That's how I felt at that time." [W]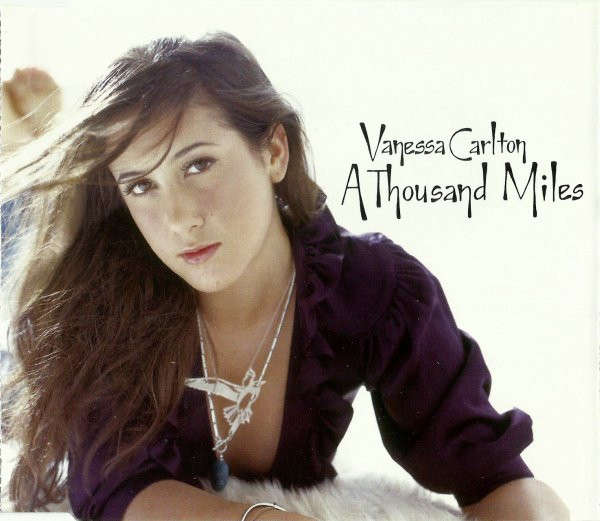 ---------------------------
Newsround Tameside: Diamond Jubilee 2012
Dance With Me Tonight (Olly Murs)
... released towards the end of the previous year, becoming Olly's third UK No.1 and spending 20 weeks in the Top 40 through the first half of 2012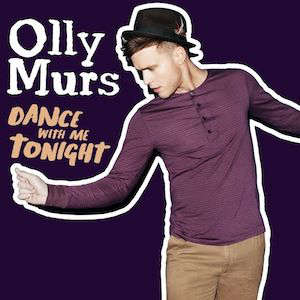 Drive By (Train)
... buoyant acoustic riffs and a hook-laden melody from the American roots rock band...lead singer Pat Monahan sings in a characteristic "sing-talk vocal croon" [W]
Seven Nation Army (Marcus Collins)
... The White Stripes' 2003 classic was, to say the least, a surprise choice of song for the 2011 X-Factor runner-up, but was, in effect, 'a cover of a cover' closely following French soul singer Ben l'Oncle Soul's funk re-working rather than the original
Call Me Maybe (Carly Rae Jepsen)
... the year's second best selling single, topping charts in no fewer than 18 countries. Only the the quirky, ethereal Somebody I Used To Know (Gotje featuring Kimbra) racked up more sales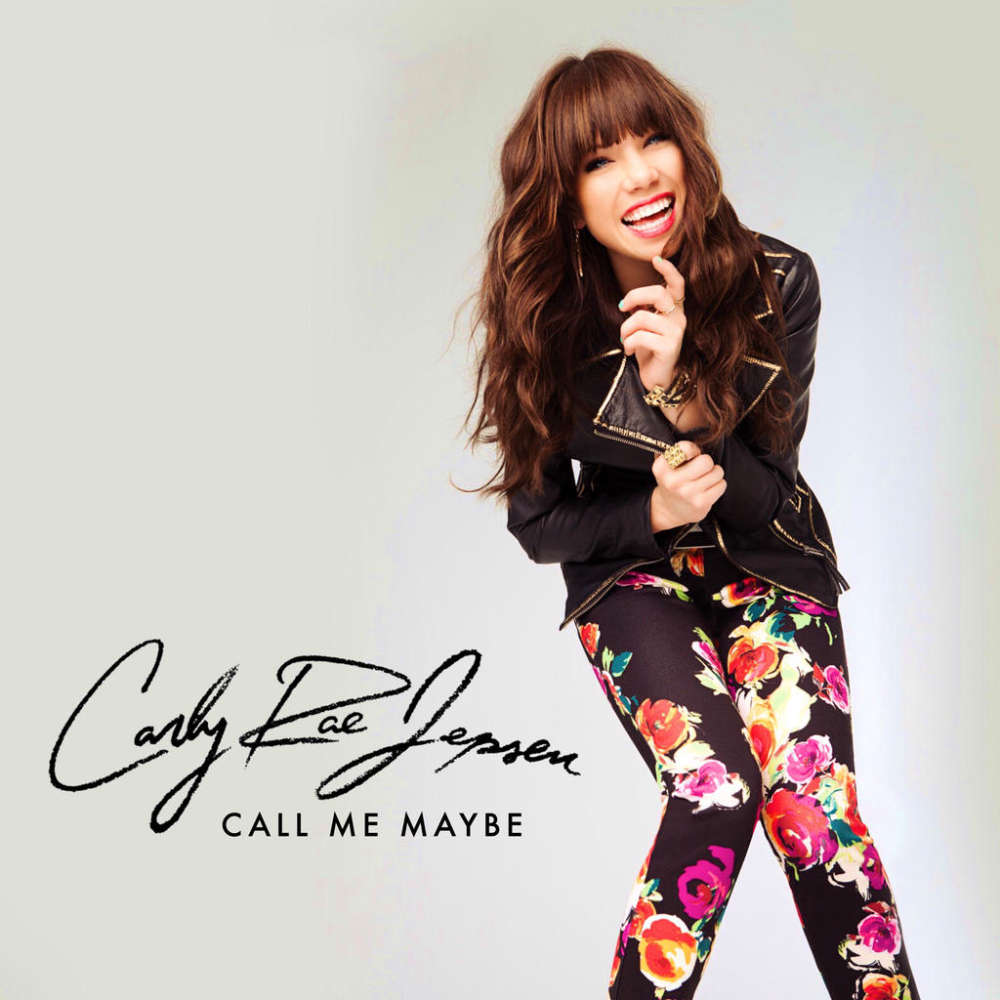 ---------------------------
SECOND HOUR
Rock Your Baby (George McCrae)
(1974)... most music critics and enthusiasts would agree this summer chart-topper was 'the' song which launched the mid '70s disco era this side of the Atlantic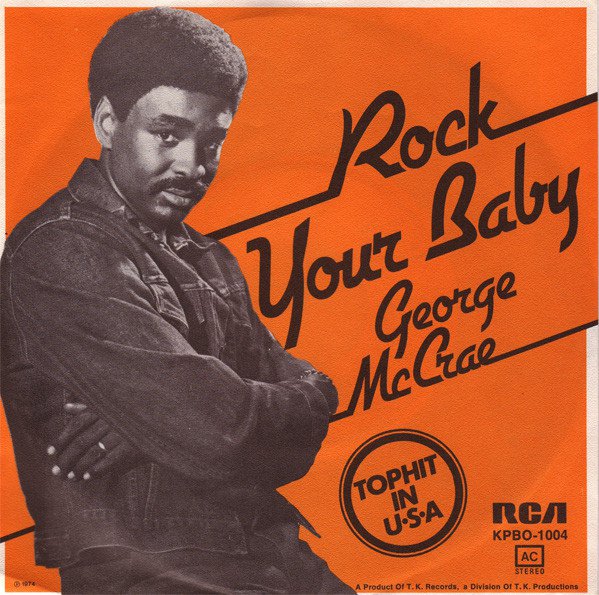 Surrender (Diana Ross)
(1971) ... one of several songs supplied by Motown's husband-and-wife songwriting-production team (Nickolas) Ashford and (Valerie) Simpson for the album of the same name. In the UK Surrender was Diana's follow up single to the chart-topping I'm Still Waiting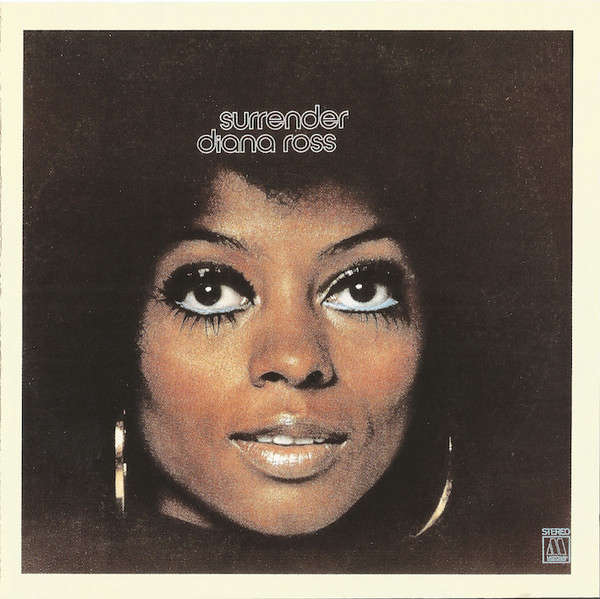 Get Back (The Beatles with Billy Preston)
... teaser track for this hour's featured year ~ the only single credited to The Fab Four and a 'plus one'. Get Back was famously one of the songs played by The Beatles in their last ever live performance, on the roof of the Apple Records building in London
Absolutely Lyricless ~ the instrumental break ... from a Commonwealth country to an English county
Maple Leaf Rag (Keith Emerson with the London Philharmonic Orchestra)
(1977) ... tune which takes its name from Canada's national emblem, included on the Emerson, Lake and Palmer album Works Volume 2. Ragtime piano meister Scott Joplin ~ probably best known for The Entertainer (aka The Sting film theme) wrote the tune back in 1899
The Lincolnshire Poacher (Brighouse & Rastrick Band)
(1978) ... single released a few months after the huge, unexpected success of The Floral Dance. It would have been good to see the similarly cheery Lincolnshire Poacher do just as well but sadly it fell by the wayside
---------------------------
Ooh Do U Fink UR (Suggs & Paul Weller)
(2022) ... instantly hummable song by the newly-formed vintage duo who had long been awaiting a chance to work together ~ Madness frontman Suggs, 61, and Paul Weller, 63, were inspired by a phrase they remember from their schooldays in the 1970s (and possibly influenced by Slade's tongue-in-cheek mis-spelling of song titles in that same era?) . The track which has been described as a "gloriously sunny, optimistic and defiant Motown influenced stomper" is available to stream digitally now and will also be released as a limited edition numbered 7" vinyl on 17th June, in time for Father's Day.
Read more here: https://www.music-news.com/news/UK/148397/Suggs-Paul-Weller-launch-new-single-based-on-their-schooldays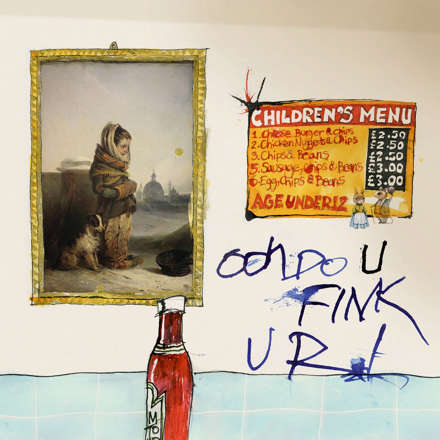 This House (Is Where Your Love Stands) (Big Sound Authority)
(1985) ... from Paul Weller;s latest side project to a band he mentored many years ago ~ Big Sound Authority's one and only hit, but what a corker! Weller apparently played a pivotal role in getting their career off the starting blocks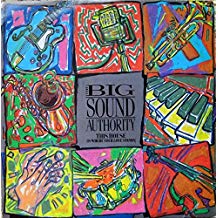 Newsround pre-Tameside: 53 years ago ~ 1969
Living In The Past (Jethro Tull)
... playing the flute had never been so cool... with its wide appeal to fans and non-fans alike, Living In The Past would become Jethro Tull's signature song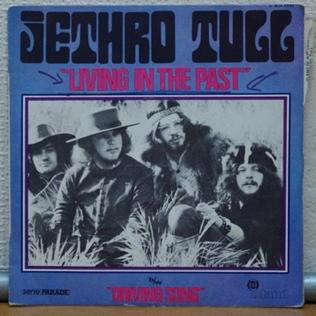 Dancing In The Street (Martha Reeves & The Vandellas)
... one of several * Motown classics which made the UK chart around the same time and were later included on the silver-sleeved compilation LP, Motown Chartbusters Volume Three.... and here's another one....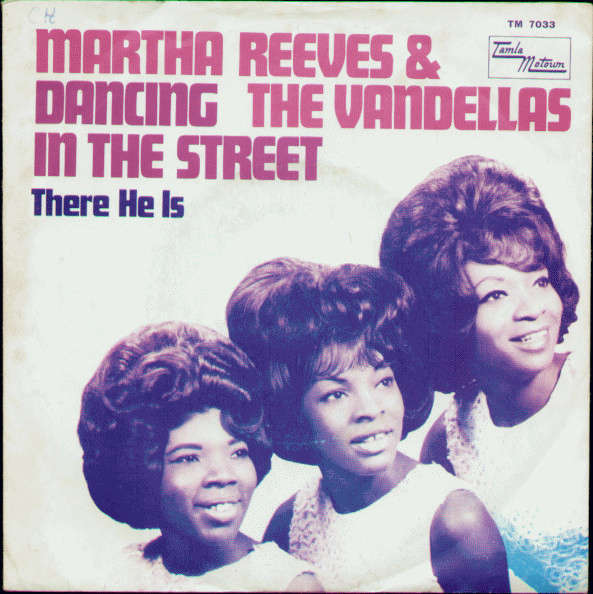 My Cherie Amour (Stevie Wonder)
... peaking at # 4 in the UK, one of his biggest hits to date in a year which started - and would end - with a song in the Top 3 (For Once In My Life, Yester Me Yester You Yesterday)
Hey Bulldog (The Beatles)
... very under-rated John Lennon song, tucked away on the soundtrack of the Fab Four's eagerly awaited feature length animation Yellow Submarine, which had its cinema and album release early in 1969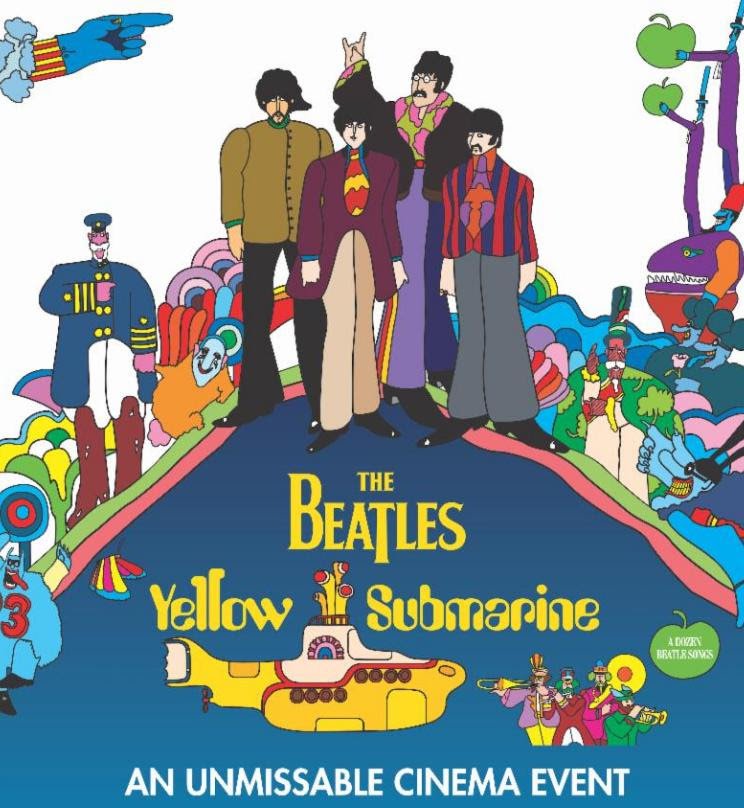 The Windmills of Your Mind (Noel Harrison)
from the film The Thomas Crown Affair. French composer Michel Legrand wrote the music inspired by Mozart's Sinfonia Concertante (second movement). Alan and Marilyn Bergman supplied the English lyrics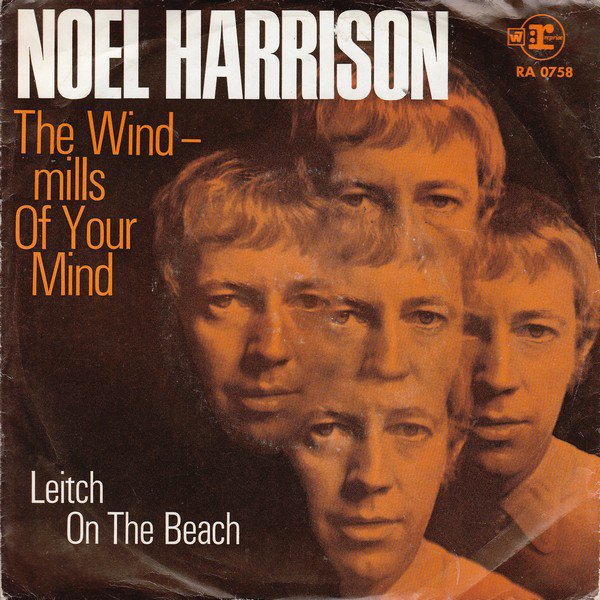 It's Getting Better (Mama Cass)
... prolific songwriting couple Barry Mann and Cynthia Weil came up with a dead cert Top 10 smash, giving Cass her biggest solo hit after leaving The Mamas and Papas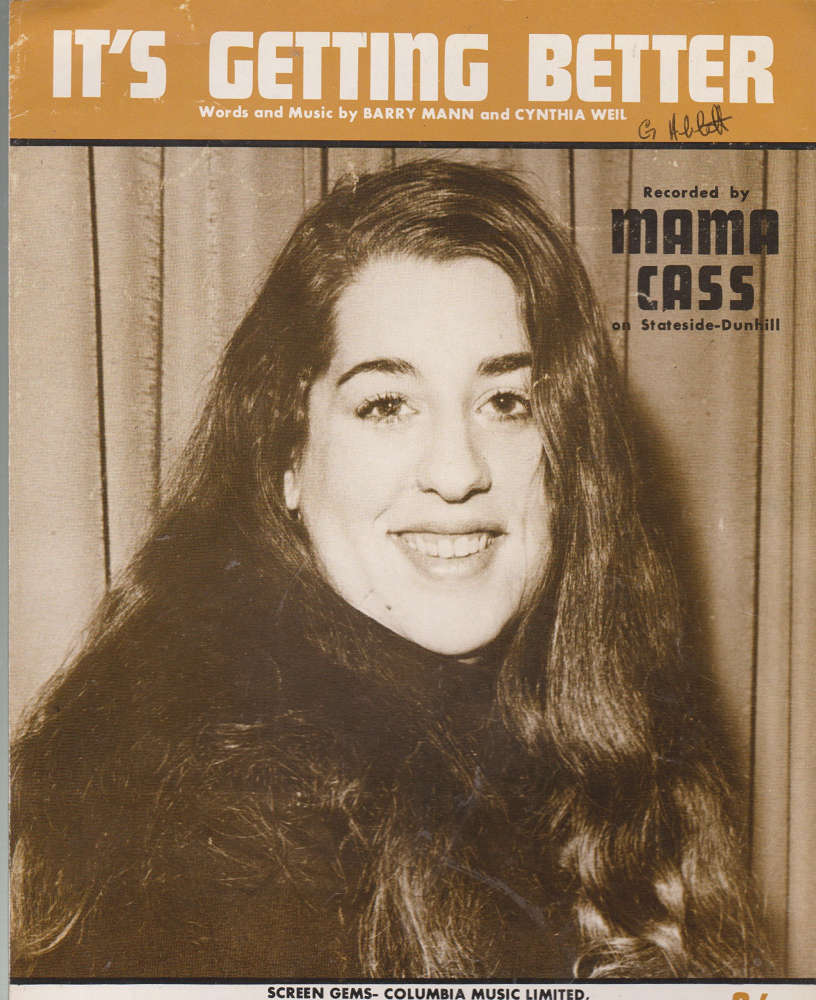 ---------------------------
SHOW THEME:
Rhapsody In Blue (Rick Wakeman)
written by George Gershwin, arranged by Tony Visconti
from the album Rhapsodies (A&M Records, 1979)
[W]: Source: Wikipedia
If you missed any of the show, you can catch up online after 15:00 on Sunday 12/06/2022:
https://www.questmedianetwork.co.uk/on-demand/