FIRST HOUR
On A Carousel (The Hollies)
(1967)... Graham Nash, who wrote the song with bandmates Allan Clarke and Tony Hicks considers On A Carousel to be up there as one of The Hollies' very best. "It's a pop song with an infectious chorus, but flirts with gorgeous shifts in rhythmic texture [that keep] the melody from becoming predictable... the lyric captures the essence of young love without the usual moon-and-June cliches...We [realised] a love affair was pretty much like going round and round and round on a carousel... and before we knew it the song just took shape. It was all there, the words, the tune, there was no stopping it..." [W]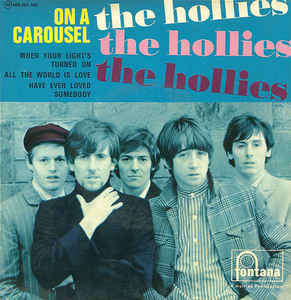 We Are Detective (Thompson Twins)
(1983).... quirky third single by the 'Twins' - who were unrelated and more than two in number ~ from their third studio album, Quick Step and Side Kick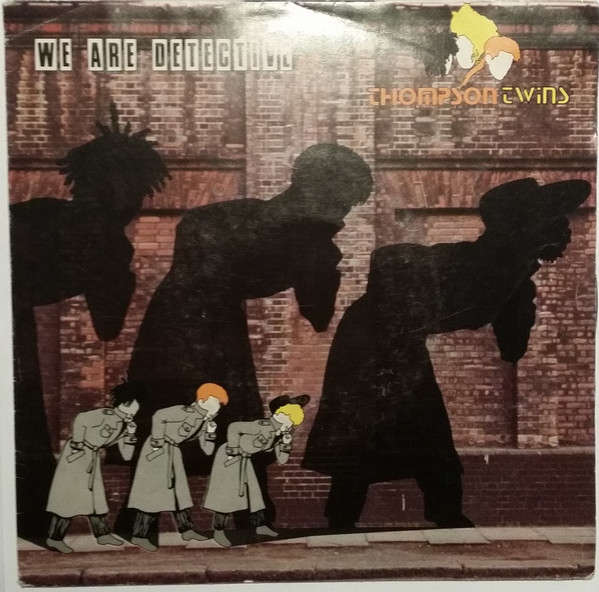 Baby Don't Change Your Mind (Gladys Knight & The Pips)
... from today's first featured year, a 'joint best-ever' chart position for Gladys and the Pips, peaking at # 4 ~ an accolade shared with The Way We Were - Try To Remember
Continental connection
Young Parisians (Adam and the Ants)
(1978, 1980) ... first released in '78 as their debut single. By the time it was reissued and finally reached the Top 10, Adam himself was the sole survivor of the original line-up The Ants had released a successful album Kings of the Wild Frontier and big hit singles with Dog Eat Dog (# 4) and Antmusic (# 2) which were a world away from the acoustic, cabaret style of Young Parisians [W]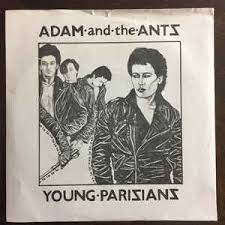 The Swiss Maid (Del Shannon)
(1962) ...written by country singer-songwriter Roger Miller (King of The Road, England Swings) ~ much more successful here (# 2) than in the US where it stalled at # 64 [W]
---------------------------
Flying High (Morgan)
(2000) ... sounds as though it could have been made in the late '60s ~ always reminds me of This Wheel's On Fire (Julie Driscoll, Brian Auger & The Trinity) with more than a nod to The Mamas & The Papas. Flying High was a single from the only solo album to date by Morgan Nicholls* with Rose Smith joining him on vocals [* prolific musician who has worked with Muse, Gorillaz, The Streets and Lily Allen]
Newsround Tameside: Silver Jubilee Year ~ 1977
(Get A) Grip (On Yourself) (The Stranglers)
... as front runners of an exciting new wave of music, The Stranglers were a world away from the old guard of prog rock both musically and image-wise. One thing they had in common with the likes of Emerson Lake and Palmer was a keyboard wizard who gave them their distinctive sound. Dave Greenfield achieved for The Stranglers what Keith Emerson had done for ELP. Who would have predicted that the hitherto exclusively album releasing trio would make a surprise foray into hit single territory in that very same year - it's coming up later...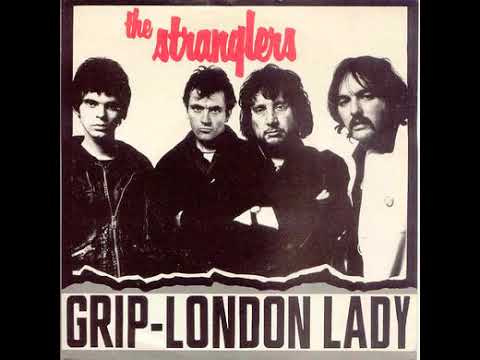 Good Morning Judge (10cc)
... second Top 10-er of the band's second era, with a new line-up based around the remaining original members Eric Stewart and Graham Gouldman, following the departure of Kevin Godley and Lol Creme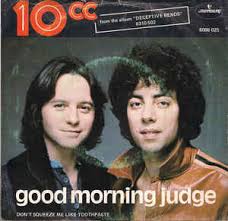 I Don't Want To Put A Hold On You (Berni Flint)
... instant success for the singer-songwriter from Southport, who won the Iong-running TV talent show Opportunity Knocks. The single made the Top 3, but it was to be his one and only moment of chart glory, save for a solitary week at # 48 with the follow-up, Southern Comfort. Berni had a couple of albums which did quite well, before eventually branching out, a few years later into kids TV ~ remember Mooncat & Co?!
Nobody Does It Better (Carly Simon)
... from the Bond film, The Spy Who Loved Me - Roger Moore's third outing as 007. The theme song was written by Marvin Hamlisch with lyrics by Carole Bayer Sagar, who had a hit in her own right in the very same year, You're Moving Out Today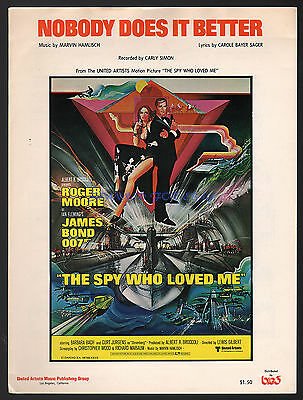 Romeo (Mr Big)
... chart success was a long time coming and ultimately very short-lived for Mr Big* who had been around since the early '70s and went on to tour with Queen and Sweet in the UK and with Tom Petty, Journey, Kansas and The Runaways in the US. (* British band, no connection whatsoever with the American '90s rockers) [W]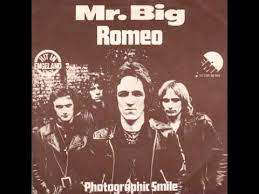 The First Cut Is The Deepest (Rod Stewart)
... fine cover of the Cat Stevens song which had been a late '60s minor hit for P.P. Arnold. Rod's version was released as a double A side single with I Don't Want To Talk About It and was # 1 on the chart in the week of the Queen's Silver Jubilee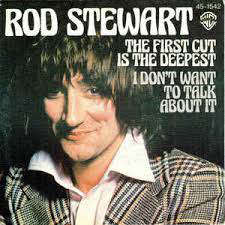 Don't Leave Me This Way (Thelma Houston)
... two versions of the song were up against each other – ultimately Harold Melvin and The Blue Notes got the highest chart placing (# 5) although Thelma's single (# 13) was first out of the starting blocks. The Communards' high-energy re-working (# 1 in 1986) ultimately outdid both of them,
---------------------------
SECOND HOUR
Dancing In The Street (David Bowie & Mick Jagger)
(1985) ... instantly likeable one-off duet, a surefire # 1 ~ the video was famously given a worldwide exclusive first play at Live Aid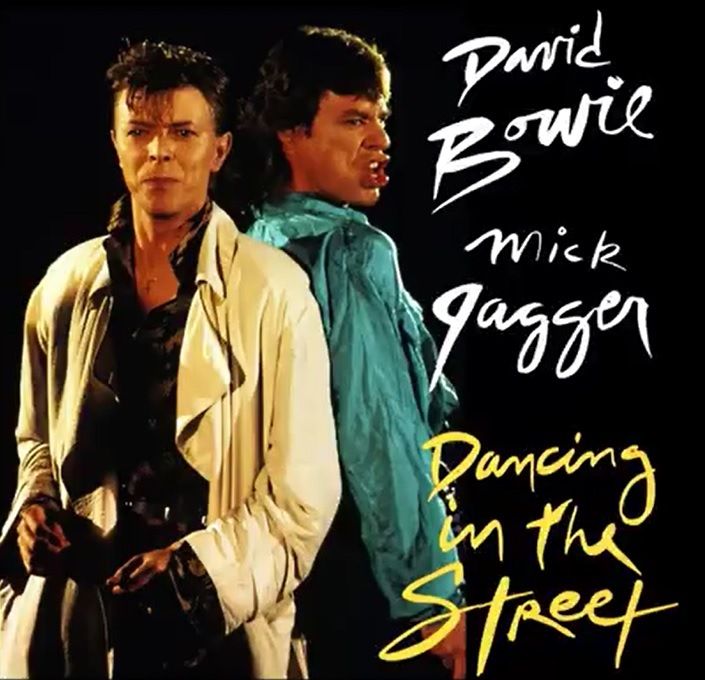 Groovin' (The Young Rascals)
(1967) ... suitably relaxed, in celebration of Sunday afternoons, clearly 'spot on' for this show. It was their one and only UK hit as a group, but another of their songs proved even more successful in the greater scheme of things ~ How Can I Be Sure? was covered by Dusty Springfield in 1970 and a couple of years later gave David Cassidy his first # 1
The Deadwood Stage (Doris Day)
... teaser track for our second featured year ~ from the unforgettable opening sequence of the film Calamity Jane, a whip-cracking scene-setter of a song with an unforgettable chorus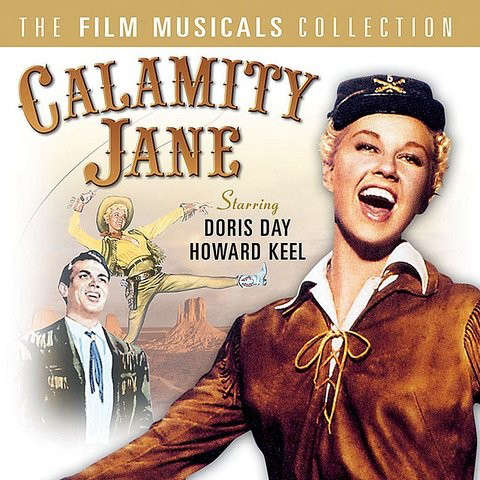 Absolutely Lyricless ~ the instrumental break
... the changing face and sound of popular music from the Coronation era to the Silver Jubilee year
Blue Tango (Ray Martin Concert Orchestra)
(1952)... sounding very prim and proper in the pre rock, pre-vinyl era when the hits of the day were released on - easily breakable - 10-inch shellac discs..
Fanfare for the Common Man (Emerson, Lake & Palmer)
(1977) ...'prog' rock legends renowned for mega-selling concept albums and extravagant stage performances with a one-off hit single, re-working a classical tune by the 20th Century American composer Aaron Copland.
---------------------------
Rhiannon (Fleetwood Mac)
(1975 -78) ... written by Stevie Nicks and recorded for the 'Fleetwood Mac' album in 1975; Rhiannon was issued as a single the following year. peaking at # 11 on the US Hot 100. Reissued in the UK in 1978, it could only manage a lowly # 46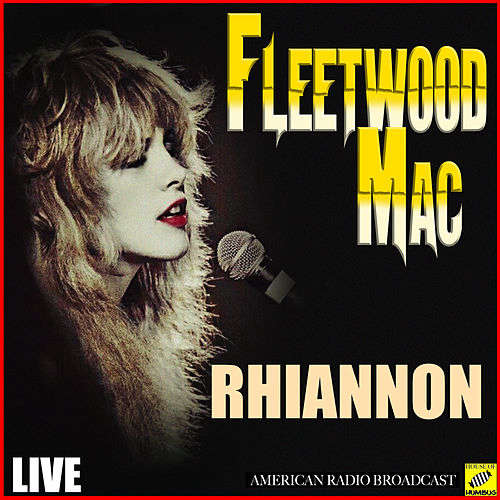 Newsround [long before] Tameside: Coronation Year 1953
Pretend (Nat King Cole)
... Alvin Stardust's enjoyable rockabilly re-invention of the song in 1981 was a million miles from the exquisite original hit version by the incomparable Nat Cole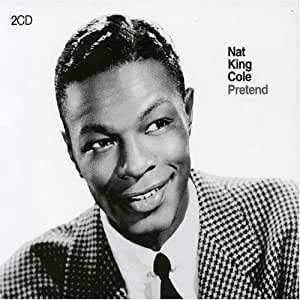 Don't Let The Stars Get In Your Eyes (Perry Como)
... chart-topper both sides of the Atlantic, selling over a million and a half copies [W]
Hold Me Thrill Me Kiss Me (Gloria Estefan)
(1994) ... reviving a song which was a hit for Muriel Smith around the time of the Coronation in 1953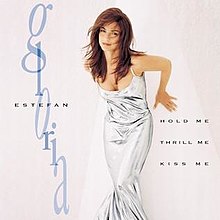 Coronation Rag (Winifred Atwell)
... well-timed release by the Trinidadian pianist who enjoyed mass popularity with a series of boogie-woogie and ragtime hits, selling over 20 million records. She was the first black person to have a No.1 hit on the UK Singles Chart and is still the only female instrumentalist to do so [W]
You Belong To Me (Jo Stafford)
... popular romantic ballad, well known for its opening line, "See the pyramids along the Nile". First published in Hollywood in 1952, its most popular version was by Jo Stafford, reaching No. 1 on both the UK and US singles charts [W]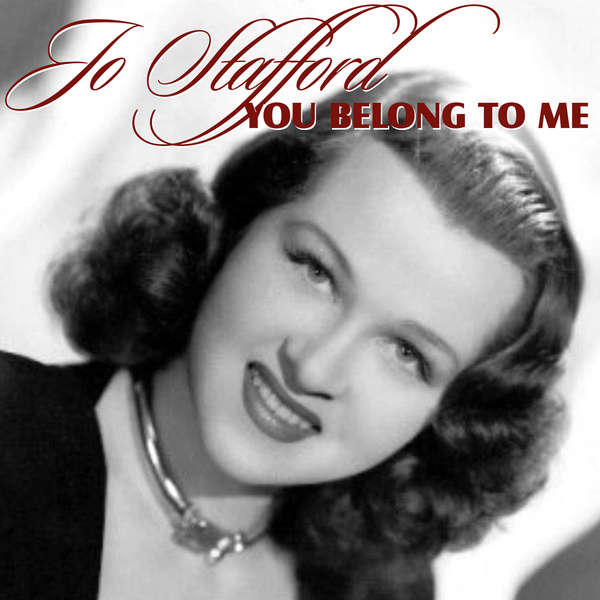 She Wears Red Feathers (Guy Mitchell)
... first of four UK chart toppers for one of the '50s most prolific chart stars who had more than a dozen hits to his credit by the end of the decade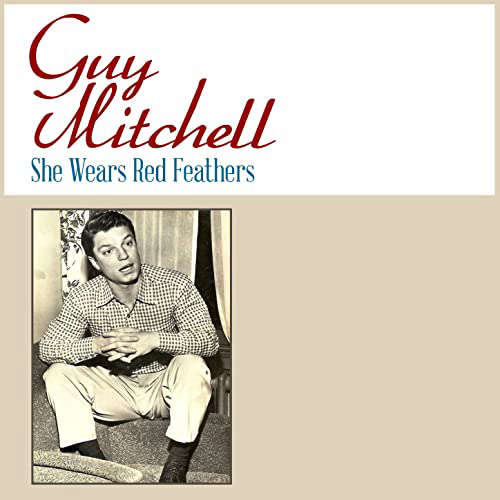 I Believe (Robson & Jerome)
(1995) ... a chart topper all over again, 42 years after Frankie Laine's record breaking 18 weeks at # 1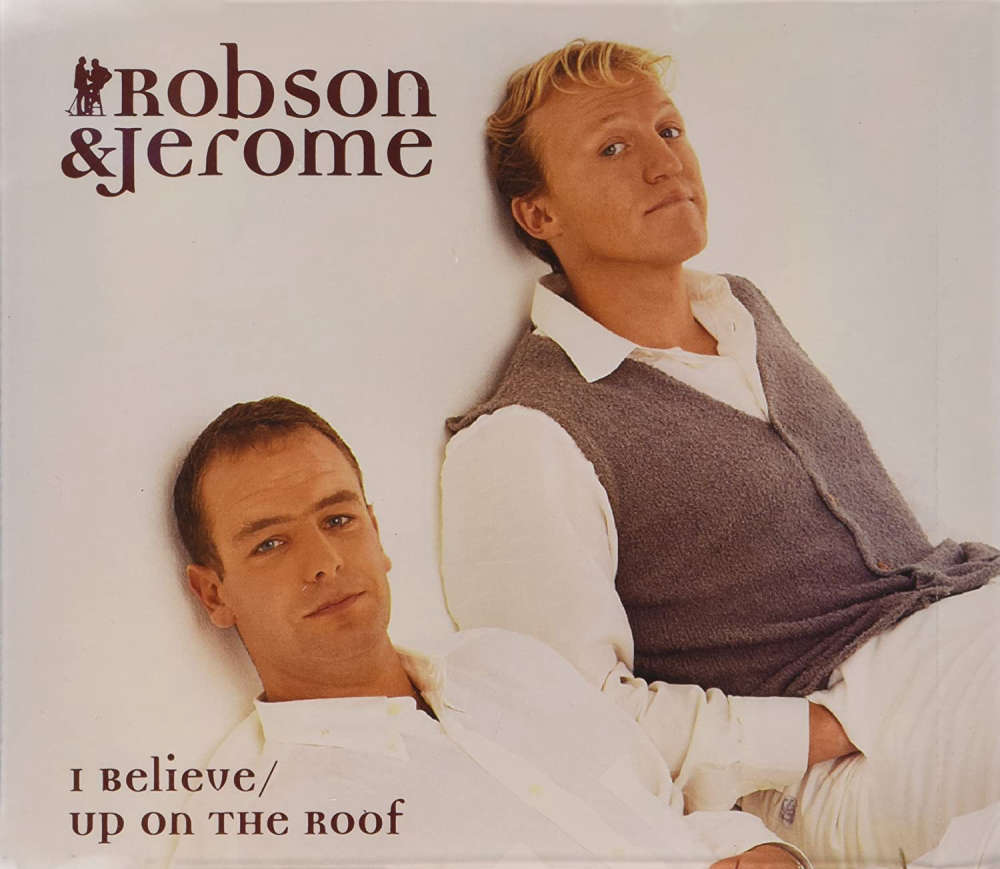 ---------------------------
SHOW THEME:
Rhapsody In Blue (Rick Wakeman)
written by George Gershwin, arranged by Tony Visconti
from the album Rhapsodies (A&M Records, 1979)
[W]: Source: Wikipedia
If you missed any of the show, you can catch up online after 15:00 on Sunday 05/06/2022: