Quest Media Helps Bespoke Flowers Flourish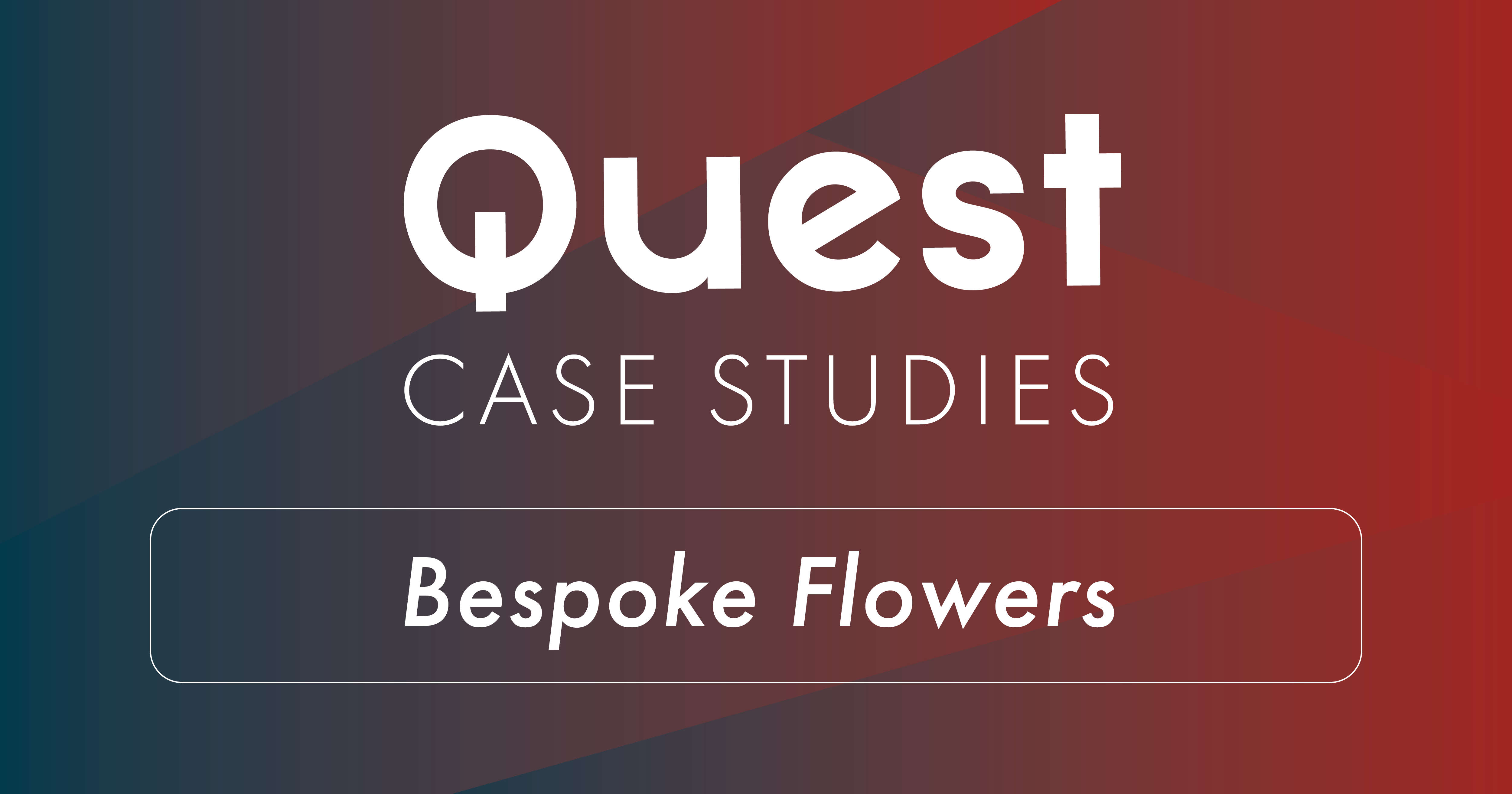 Bespoke Flowers, a Droylsden-based florist specialising in bespoke bouquets and unique flower creations was looking to enhance its promotion and advertise within the local community.
Although well established in the area, owner Sophie Chant wanted to boost her interest and brand awareness across the whole of the borough and beyond.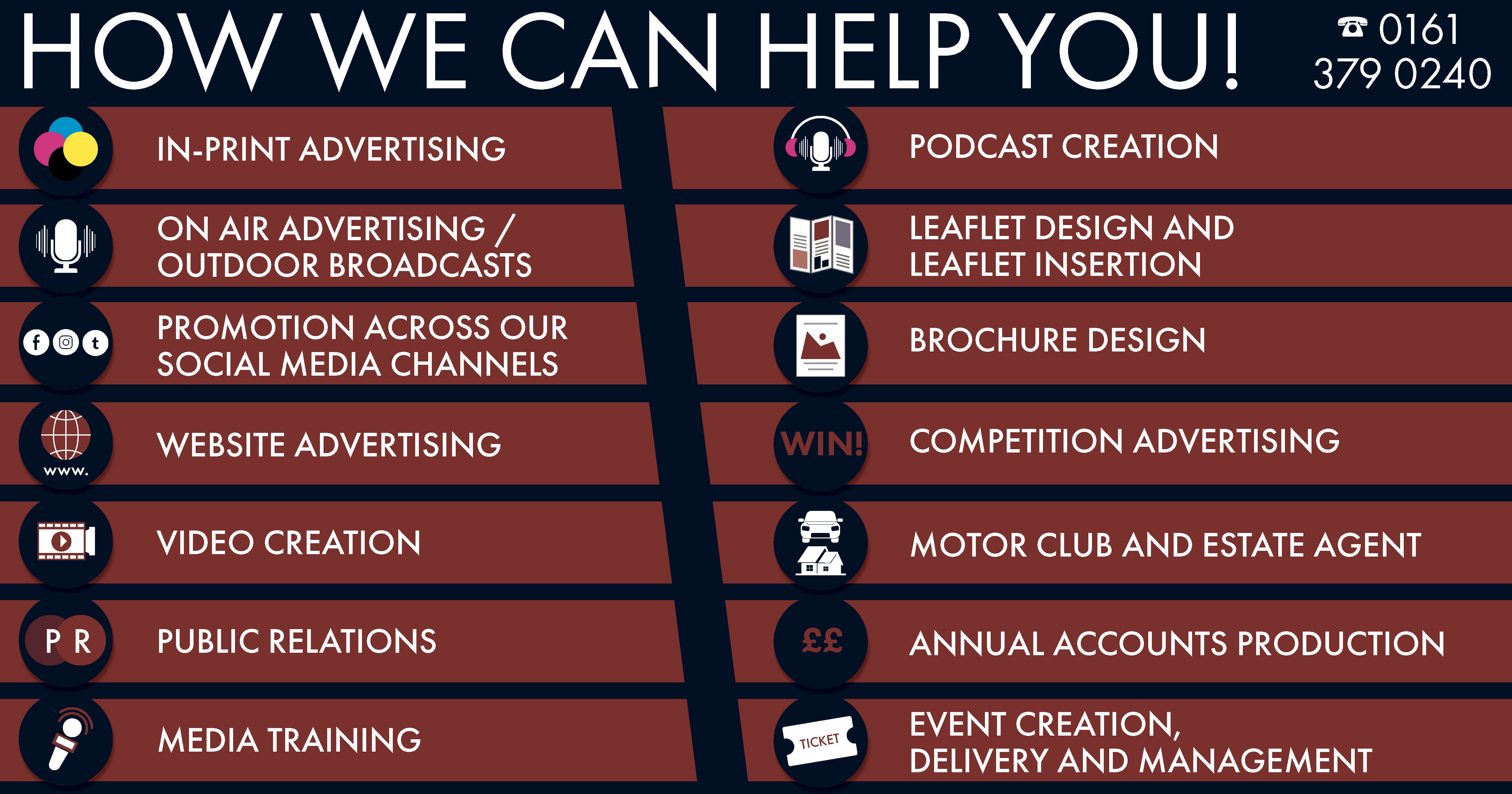 The Quest team met with Sophie to discuss how we could best support her promotion and advertising requirements, and created a bespoke package suited to her brief. This included the build of several graphics and adverts, both promoting her services and capturing the sprit and essence of the business.
The assets were then advertised and promoted across the Quest Media Network online platforms, (reaching 650,000 visitors each month) used in print across all titles (over 80,000 readers across Tameside, Oldham and the High Peak) and shared across Quest's social channels (over 70,0000 followers, with a reach of over 2 million people per month).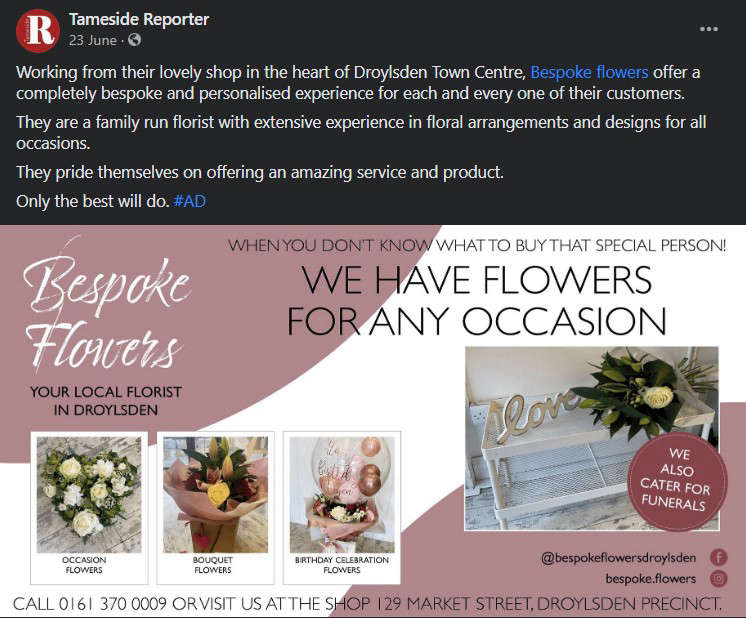 As a result of the campaign, Sophie saw a significant boost to her sales and shop interest.
"We hadn't used any formal forms of marketing before and didn't know where to start. The team from start to finish was really informative, knowledgeable, supportive and responsive. We were able to dictate the level of input and support from the team, which for complete novices was a lot. We have used the team for repeat marketing/advertising now and would highly recommend them!"
-
Sophie Chant.
Paula Malone, our Business Development Manager, explains the advertising process for Bespoke Flowers.
"I've worked with Sophie & Josh at Bespoke Flowers since January in which time we have built up a good relationship. I now know more about their business due to regular contact via emails and phone calls (face to face is always preferable) but during Covid we have still managed to work well and build campaigns for them.
Depending on their campaign objectives, they have either run a radio, digital or print campaign. Print works well for them if we have editorial relevance where we can tailor their advertising message to the editorial environment. They also see the benefits of radio advertising, it allows them to build brand awareness and stay front of mind when our listeners are in the market for their products and services."