Win pair of tickets to see Oldham Theatre Workshop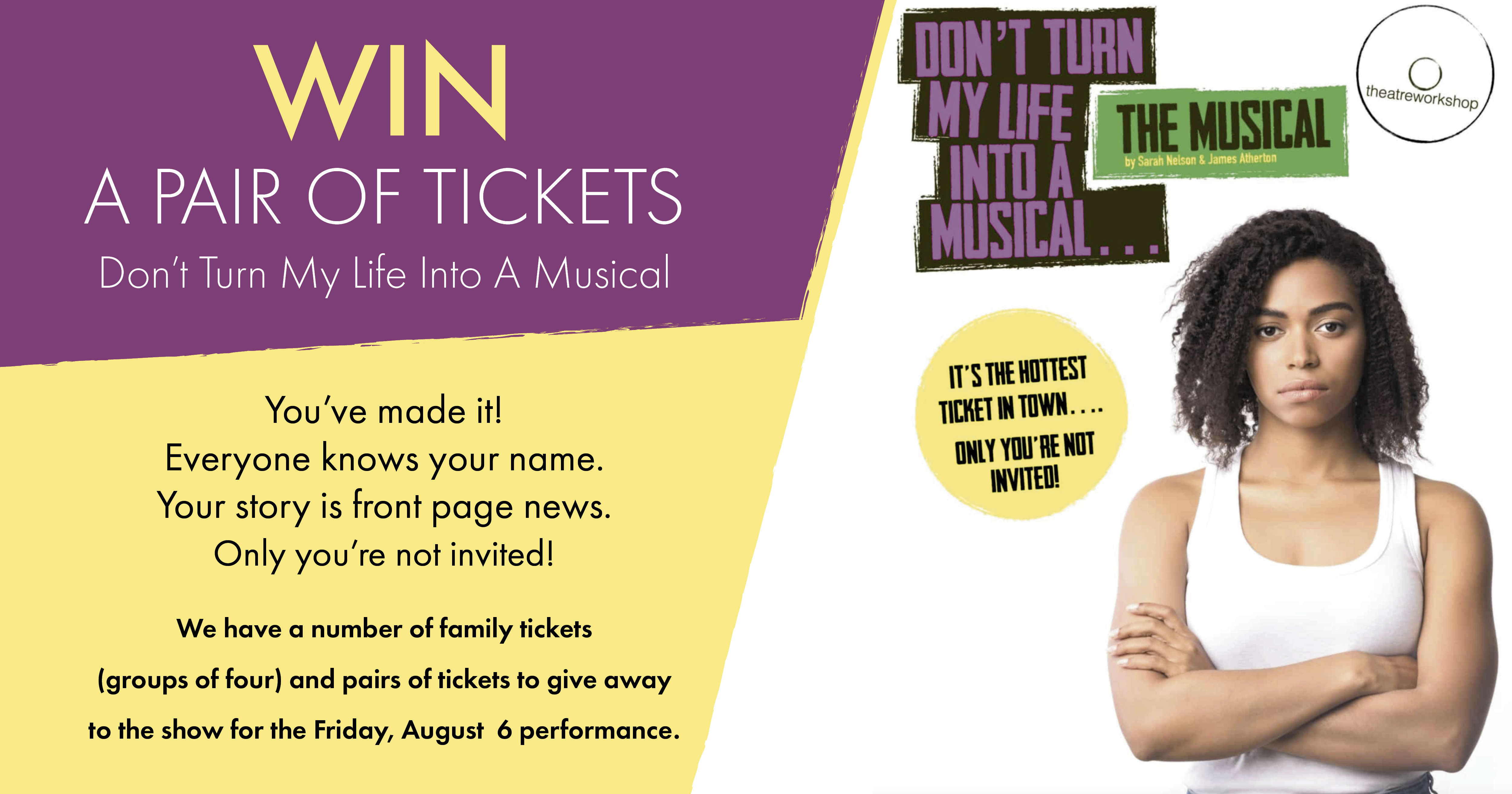 You've made it! Everyone knows your name. Your story is front page news. Tonight's the night. The band swells. The lights go down. Anticipation. Curtain up on your life. A musical extravaganza. Feathers, Fishnets, sequins and jazz hands. The chorus belt out an irresistibly catchy number. It's the hottest ticket in town...
Only you're not invited.
This extraordinary new musical features the stories of real people in a world where the lines between private and public seem blurred. Focussing explicitly on some of the many challenges, antagonisms, prejudices and resentments that seethe through young people's lives today. Don't Turn My Life Into A Musical highlights the sometimes devastating effects media glamour and misrepresentation can have.
Darkly funny and deeply moving this refreshing new piece of musical theatre is one not to miss.
Brought to the Oldham Coliseum Theatre by Oldham Theatre Workshop, the production shows from August 3 to August 6. For guidance it is suitable for over 11-year-olds due to the themes explored.
This is the second time Oldham Theatre Workshop have put the show on. The first time was 13 years ago and a high percentage of that original cast are now working in TV, theatre and film around the world - including Olivia Cooke who is now the lead in the new Games of Thrones series – House of Dragons.
We have a number of family tickets (groups of four) and pairs of tickets to give away to the show for the Friday 6 August performance.
For more details about the show visit http://www.coliseum.org.uk/
For your chance to win a pair of tickets, simply answer the question below and fill in your details.