Win a free pair of tickets to see The Houghton Weavers in Buxton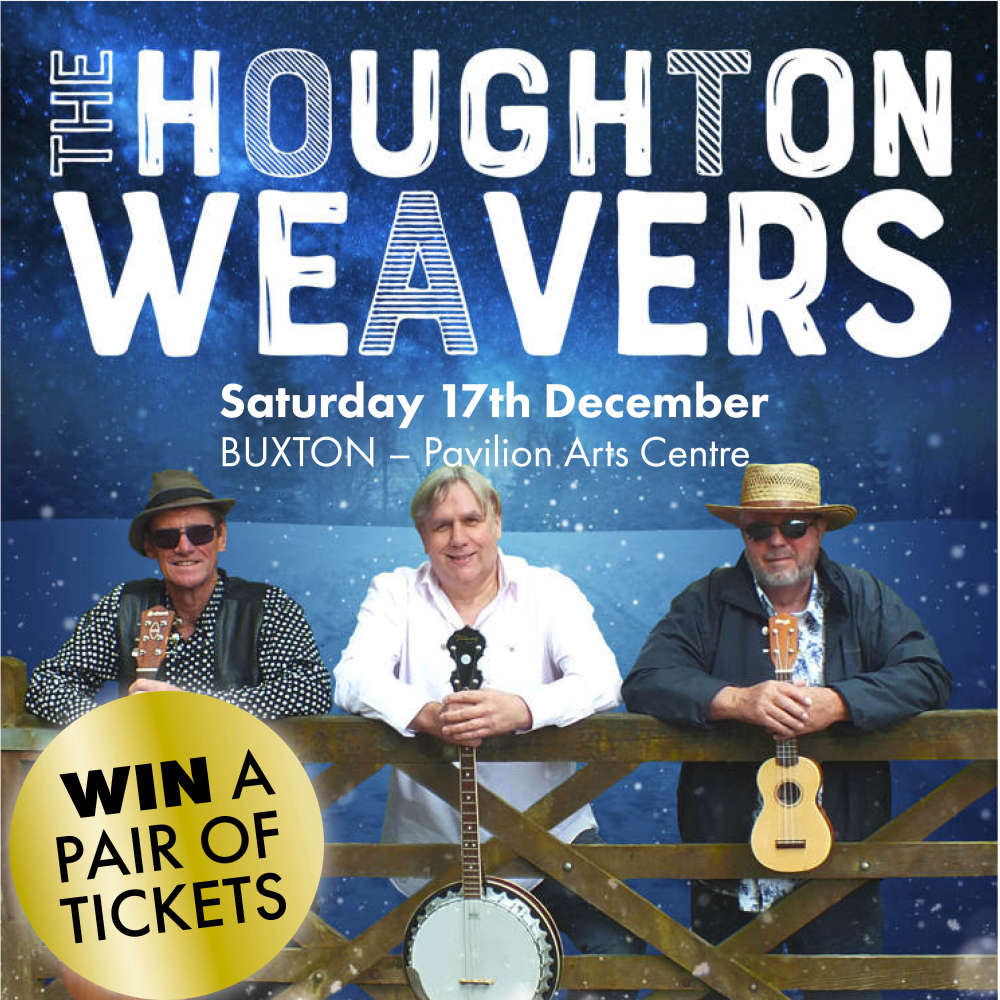 The Houghton Weavers have been entertaining folk for 47 years with their unique blend of popular folk music, humour and audience participation and they announce their annual forthcoming Autumn / Winter 2022 UK Tour.
"To us, this traditional Scottish Folk Song depicts the love that Queen Elizabeth II had for the beautiful Scottish Highlands. It could almost be a signature to her love and time spent north of the border. It's such a poignant and beautiful traditional song and it seems a perfect track as our tribute to the passing of Queen Elizabeth II.
"Having been working on the album for almost two years, through Covid and into the summer of 2022, it's a mixture of self-penned and traditional songs as well as some very well-known folk covers. We have used various session musicians including Ken Nichol of Steeleye Span and the wonderful country folk guitarist Pete Frampton.
"The album has that Weavers comedy element but is brought back down to earth with some beautifully poignant trad folk songs. We are dedicating this album to our late Tony Berry who sadly passed away in 2019."
The Houghton Weavers are back on tour this winter and will be in the High Peak on 17th December.
Closing date for our competition is Friday 9th December.
For your chance to win a pair of tickets to see them, fill out the form below ...