The Sprats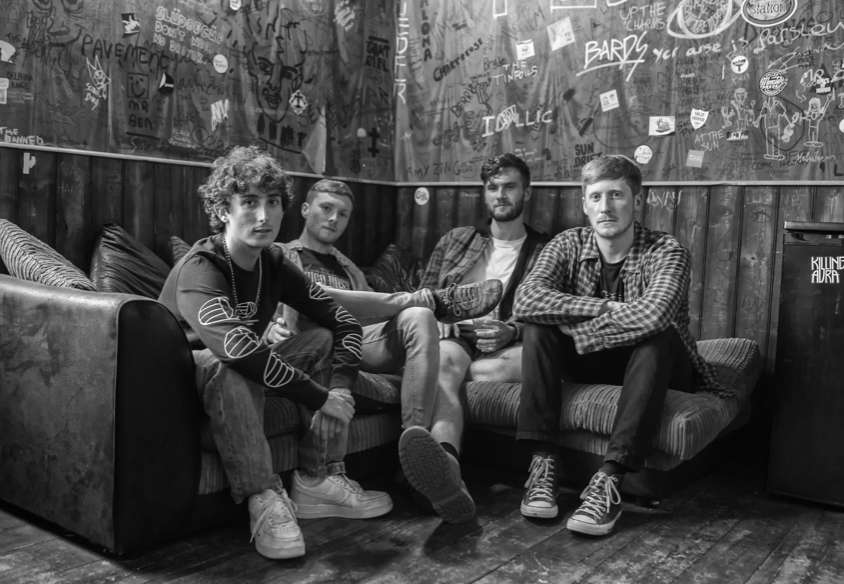 This weeks band of the week on Tameside Radio's Local Music Spotlight is The Sprats. The four lads, Bradley Ellor (Vocals/Frontman) Alex Mcardle (Lead Guitar) Connor Watson-Reid (Keyboard and Synth) and Jak Stansfield (Drums) all met at high school and have been mates ever since. But it was in 2020, when theworld was in and out of lockdowns, the four decided to start a band.
They had no name, and no obvious sound, but by regularly jamming together, a sound and style was created, and The Sprats were formed. Obvious influences came from bands such as Nothing But Thieves, Royal Blood and Kasabian, but once you've heard their music, they only really sound like one band, and that is The Sprats.
They are a gang of lads who all look, sound, and interact like they belong in a band together, and their stage presence, musical sound, and first class on and off stage banter make them one of the most loveable bands on thescene. It was only last year The Sprats began to perform live, and within a year they have supported bands such as The Fratellis and The Bluetones, plus played at numerous gigs in their own right, including at iconic venues such as Manchester Academy and The Deaf Institute.
A recent review called their music 'energetic, chaotic, catchy, punky, fun' which is theperfect way to describe the band's releases so far, which include 'Why Would I With You', 'Let's Sail', and latest release 'Mr Big Man'. The Sprats are planning to release a set of singles throughout theyear, leading up to an EP. Their latest single, "Craze", is out this month, and has been described as more of a melodic song, compared to the usual punk rock feel. It's a song the band say they are really proud of and are excited for fans to hear. The Sprats appeared on The Dave Sweetmore Show last Monday night, you can listen back on the 'On Demand' section of our website. You can find out more about The Sprats and the Local Music Spotlight feature by visiting www.tamesideradio.com, where you will also find a link to our official Spotify playlist which features all bands and artists who have appeared so far.
Tameside Radio Local Music Spotlight