The history of the World Cup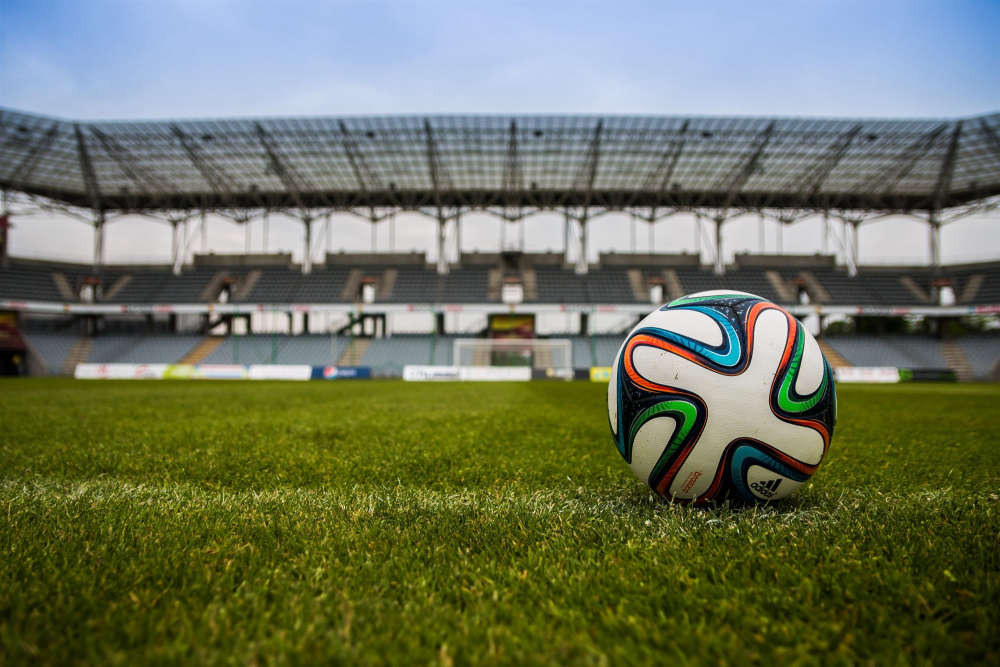 Image credit: Pixabay
As we all know, the 23rd edition of the World Cup is coming up in Qatar and when you are reading this, it will have already kicked off. There are 8 groups in the cup, with 32 teams ready to hold the trophy, but who has held it the most? That award would go to Brazil, holding the cup an eye-watering 5 times, the latest coming in 2002, when they beat a poor German side 0-2. There are many records such as…
Most goals in a campaign: This award goes to Just Fontaine, scoring an incredible 13 goals. What is more, they all came in the group stages. He is still alive to this day.
Youngest World Cup winner: Pele. Who else? At 17 years (about younger than Ronaldo Nazario), he scored twice against a tough Swedish side 5-2, lifting the trophy in 1958.
Biggest winning margin: Germany 8-0 Saudi Arabia. In the 2002 WC yet again, a rampant German side smashed the Saudis into the ground. After 20 minutes, Michael Klose opened the scoring on his debut. It set the tone for the rest of the game.
We now move off records, and onto basic history. The first ever country to host the Cup (and they won it) was Uruguay. After many high-scoring wins -including a 6-1 win over the former Yugoslavia- they beat an on-form Argentinian side 4-2, and therefore lifting the trophy.
The infamous scandal of 2002: Ah yes, the lovely year of 2002, 1 year after 9/11, Glenn Quinn's death, and the WC scandal of 2002. It was terrible. 2 disallowed goals for the Spaniards was enough to knock them out against South Korea, in which the Spanish manager called it "a robbery" in an interview after the game.
The same fate happened with Italy: 2 disallowed goals for dubious offside rulings, a spot kick for Korea, a blatantly obvious spot-kick waved off for the Italians, and Totti sent off for 2 bookings. The referee, Bryon Moreno, got expelled from refereeing games from FIFA.
Luckily, Brazil would eliminate them in the Semis, and then later lose to the Turks 3-2 in the 3rd place. The Turkish scored the fastest goal in history, 10.17 seconds after kick off.
Now I count down for my best World Cup moments (in my opinion)!
5) "You can't kick like that, Mr Beckham"! Beckham had not reached the worldwide fame he would eventually have back in 1998 but striking an Argentina player earned him infamy rather than fame. Beckham was upset that he was fouled by Diego Simone, and while Beckham was lying face down on the ground, he purposely lifted his famous right foot and struck a backpedalling Simons in the calf. Simone did what soccer players do best and took a dive, which was enough to sell the ref on the foul. Beckham received red, was sent off, and England, down a man, would go on to lose in a penalty shootout.
4) Suarez takes a "bite" out of the competition. During a group match against Italy, Suarez and Chiellini got tangled up, and Suarez lunged at and bit the left shoulder
of the defender. Suarez then fell to the ground, as he was the one attacked, but Chiellini then pulled his shirt collar to the side to show off the bite marks. Suarez would later say that he lost his balance, which led to the bite but later admitted fault. He was suspended by FIFA for nine international matches, which is the longest ban in World Cup history.
3) FIFA embraces technology. VAR had been around since the early 2010s but was not used by FIFA until the 2017 Confederations Cup. It was then implemented for the next year's World Cup, and a total of 335 incidents were checked.
Just 14 of those calls by human refs were overturned, but the VAR system had a success rate of 99.3 percent, compared to 95 percent for human refs. Because of the success of the system, you can expect all World Cups going forward to use VAR to help clean up the game.
2) Senegal shocks the defending champions. There's momentum and then there is this: France won the 1998 World Cup, the 2000 Euros, the 2001 Confederations Cup and was the No. 1 ranked team in 2002. A victory over Senegal, which was playing in its first-ever World Cup, seemed a given.
But with French star Zinedine Zidane injured, Senegal shocked the world by knocking off France 1-0 in the opener. France would not win a game at the tournament as they were bounced in the group stage, which led to the firing of their coach and France losing its No. 1 FIFA ranking.
1) Diego Maradona's "Hand of God" When you are 5-feet, 5-inches tall like Maradona and have a jump ball with a 6-foot, 1-inch-tall goalkeeper, you know that, unless you are gifted with Michael Jordan's hops, you will need some divine intervention to win the ball. That is exactly what happened when the ball was looped into the air, and Maradona used his left hand to strike the ball before England's keeper could do the same.
The ball ended up bouncing one time before going into the net, and England's team immediately called for a hand ball. But the referee said he did not see it and allowed the goal to remain, which gave Argentina a 2-0 lead. They would eventually win 2-1 and would also go on to win the 1986 World Cup. After the match, Maradona all but admitted to getting away with a hand ball, as he described the goal as "a little with the head of Maradona and a little with the hand of God."
My penultimate segment is about the biggest shocks and underdogs.
1) Netherlands 5-1 Spain (2014) By 2014, Spain had won each of their previous three international tournaments dating back to 2008 and easily making them one of the best teams in football history. They were no longer at their peak vintage, but Netherlands exposed that in a shockingly brutal way and took some revenge for the 2010 final. Spain did take a first half lead but had no response for the relentless and fluid 3-5-2 Dutch formation. Robin van Persie equalised with an audacious and iconic diving header, before Netherlands surged through time after time and kept racking up the score.
2) Spain 0-1 Northern Ireland (1982) The 1982 World Cup did not go particularly well for Spain. They scraped into the second group stage after losing to Northern Ireland in the opening round and eventually existed the tournament on home soil with a whimper. It was the first time any Irish team had qualified for a World Cup and Gerry Armstrong, who ironically made a post-playing career as a pundit and co-commentator in Spanish football, scored the solitary goal in Northern Ireland's finest ever footballing moment. Northern Ireland even played the final 30 minutes with 10 players after Mal Donaghy, later of Manchester United, was sent off.
3) Argentina 1-2 Saudi Arabia (2022). As they kicked off their 2022 World Cup campaign, Argentina are among the favourites to lift the trophy and were unbeaten in 36 international games. Saudi Arabia, ranked outside the world's top 50 by FIFA, should have posed no threat to Lionel Messi at all. It looked to going as expected too. Argentina dominated the first half and found the net multiple times, only to see an offside flag rule them out. Messi's first half penalty was the only difference at the interval. But Saudi Arabia came out a different team in the second half, scoring almost immediately through Saleh Al-Shehri. Salem Al-Sawari then scored a fine second and the minnows held on for more than 40 mins.
4) South Korea 2-0 Germany (2018) Despite losing to Mexico earlier in the tournament, a win for Germany against South Korea was enough to put the German team through to the knockout phase. South Korea had a slim chance of qualification but needed to win by two goals and hope that Mexico would prevail over Sweden. South Korea had previously beaten only Togo and Greece at a World Cup played outside of the team's own country. The match was heading for a 0-0 draw when Kim Young-Gwon scored four minutes into injury time. Two minutes later Son Heung-min scored the second, but South Korea was still eliminated as Mexico had lost to Sweden. Germany failed to progress from the group phase for the first time since 1938.
5) Brazil 1-7 Germany (2014). It was not the result that makes this the biggest World Cup shock of all time because Germany were worthy winners of the 2014 tournament when they eventually beat Argentina in the final. But no one ever could have ever predicted just how one-sided the semi-final would be against a Brazil side on home soil and with expectations that they would go on to lift the trophy and make up for heartbreak 64 years earlier the last time they had hosted in 1950. As Brazil fans wept in the stadium and at home, the world watched on in astonishment as Germany raced into a 5-0 lead inside 30 minutes. The pace of the goals slowed in the second half, but it was 7-0 before Brazil managed even a consolation right at the end.
But now our final segment: Qatari Controversy. There are good reasons and there are bad reasons. For the good reasons, here they are. For starters, the construction of infrastructure for the purpose of hosting and accommodating visitors will bring many positive economic benefits to the country. Qatar has predicted that hosting the FIFA World Cup will create more than 1.5 million new jobs in key sectors like construction, real estate, and hospitality. The tourism industry is also expected to benefit from the event. Officials predict over one million visitors for the World Cup, generating approximately QAR 6BN by 2025 for the Qatari economy. The increase in tourists in 2022 is not only guaranteed to boost Qatar's economy short term, but long-term effects of increasing their international profile as a tourist destination will provide lasting economic benefits.
But the bad reasons might just be worse than the good ones. To begin with, it has strict rules, slavery, and LGBTQ+ rights. To build infrastructure for the World Cup, Qatar had to hire many foreign workers. However, they earn miserable payments and are forced to live in labour camps. Plus, their fundamental human rights are gone, as they cannot quit their jobs or leave the country unless permitted. Combining this with awful working conditions means that over 6500 people died during the building process. On average, two construction workers die daily, from the heat and unsafe conditions. The Qatar government is making minimal effort to change things, as they are busy covering up all the deaths.
Furthermore, Qatar is still showing extreme hostility toward the LGBT community as being bisexual is an offense that may lead to lengthy prison sentences. Yet, under pressure, they promised more tolerance and even rainbow flags in the stadiums. However, no one knows if LGBT fans will be safe on the streets. There is no doubt that many will assume that going to the country where they are not wanted is not the best way to spend the winter holidays.
So that is it. The entire history of the World Cup in around 2000 words.
Oh yeah, one last thing: COME ON ENGLAND!!
By H Melling