Not Ned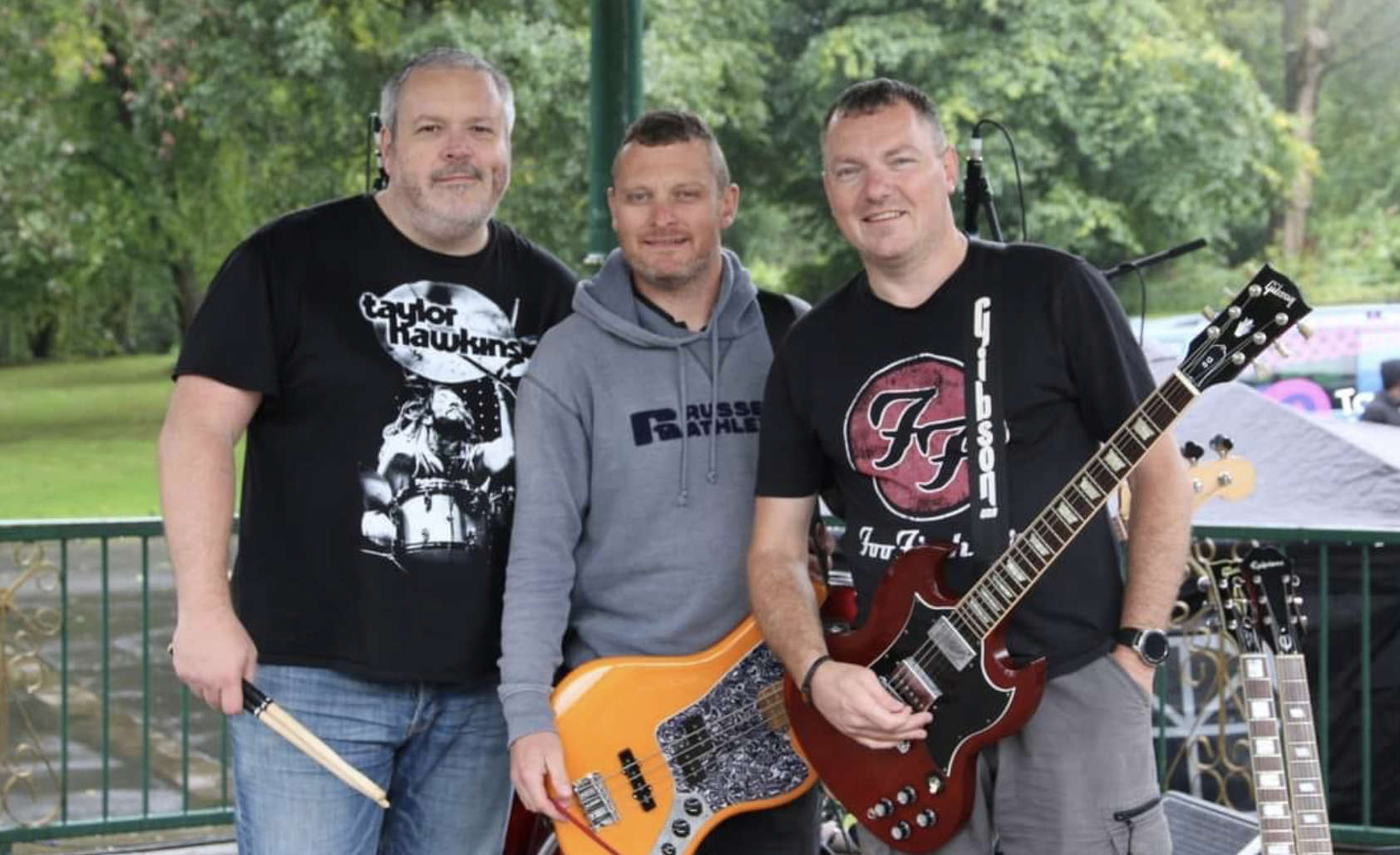 The band of the week on Tameside Radio's Local Music Spotlight are local lads Not Ned. They are a 3-piece band from Denton, Manchester, and take their band name from their hometown "Denton" spelt backwards. The line-up consists of Steven Lee (Guitar & Lead Vocals) Chris Tollett (Bass / Backing Vocals) and Paul Taff Macey (Drums / Backing Vocals), and after forming were quickly signed by promoters MCR Music.
This deal afforded them the opportunity to play to a wider audience in Greater Manchester bars and clubs outside of Tameside, the most notable of which happened with a headline show at Manchester's Academy 3, where they proved themselves as a band with a strong fanbase and good following.
Shortly after the Academy gig, the band recorded their first EP 'Nothing comes for free / Mother Junkie', which was recorded locally at Suspect Studios in Hyde. Their Pop/Punk sound and high energy live performances have made them a popular and regularly seen band on the Northwest music scene, often playing in front of many large crowds, as well as at plenty of local hometown shows. Not Ned have also appeared on the main stage at the Made In Manchester Festival, Bayfest, and many other Northern festivals and large events.
The bands influences include Oasis, The Killers, The Klaxons, The Rolling Stones, Stereophonics, Damien Rice, and Foo Fighters, who all mixed together give Not Ned their own unique and memorable sound. Not Ned and their music can be found on all social media and streaming platforms, and their music will be played on every weekday show on Tameside Radio between 6am and 7pm all of next week.
The band also joined the team on The Dave Sweetmore Show last Monday night, you can listen again via the OnDemand section of the website. For more information on Not Ned, the Local Music Spotlight feature, and a link to the official Spotify account which features all bands and artists who have been included so far, visit www.tamesideradio.com
Tameside Radio Local Music Spotlight