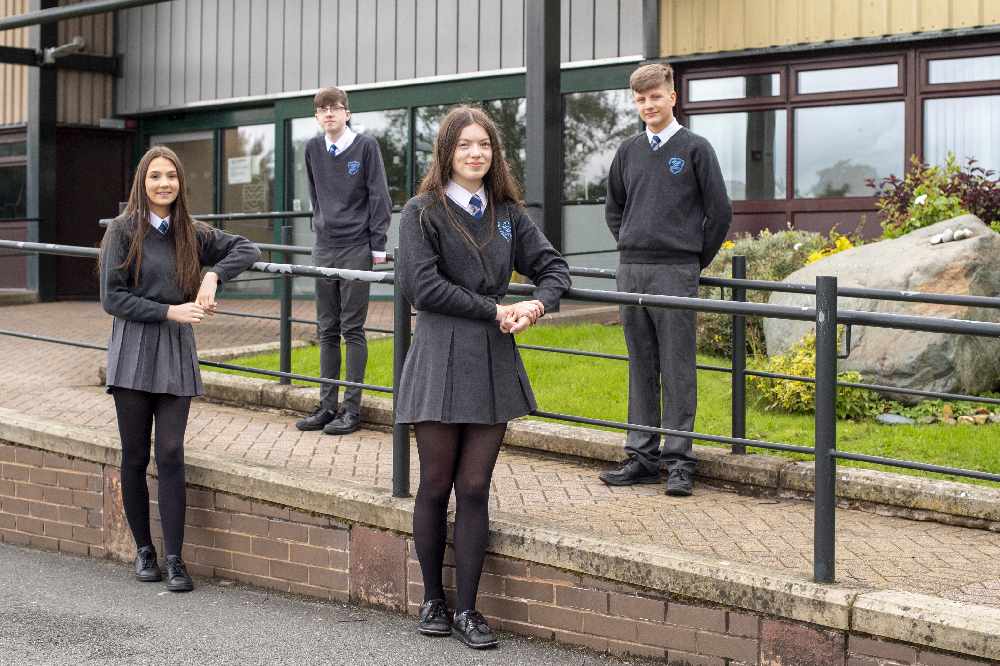 Four Year 10 students Ben, Millie, Hannah and Thomas from Longdendale High School had quickly adapted to the 'new normal' upon their return to school.
Thomas was quite honest that it was with mixed feelings that he had come back.
"I was happy that I could see my mates again but also a bit disappointed that I had to go to school," he admitted. Thomas though had enjoyed learning from home and said he had made good progress.
"I've been doing a lot of work during lockdown - pretty much as I would in school, but I could choose what lessons I did when which was good and I wasn't restricted to a timetable - I could create it myself and how I felt it was best for me," he added.
Hannah said she had stayed in touch with friends mostly over the phone and was pleased when she could meet up on walks with friends again. Both Hannah and Millie had also used Zoom for weekly quizzes.
"Every Friday night we would do a quiz with friends," added Millie.
None had travelled to school on public transport. Ben said the changes that had been implemented - staying 2m apart and hand sanitising 'were strange at first' but soon became 'habit'.
"You just get used to doing it," he said.
All sadly said they felt that they had missed out on school life though as a result of the lockdown. For summer the teenagers were at least looking forward to more activities and shops being open again and that they could be with friends - although Thomas added most of summer would also be taken up with continued revision for his year which - all being well - will sit their GCSEs next year.
We accompanied - 2m behind - the group on their break as they proceeded along the one way system in single file to the canteen.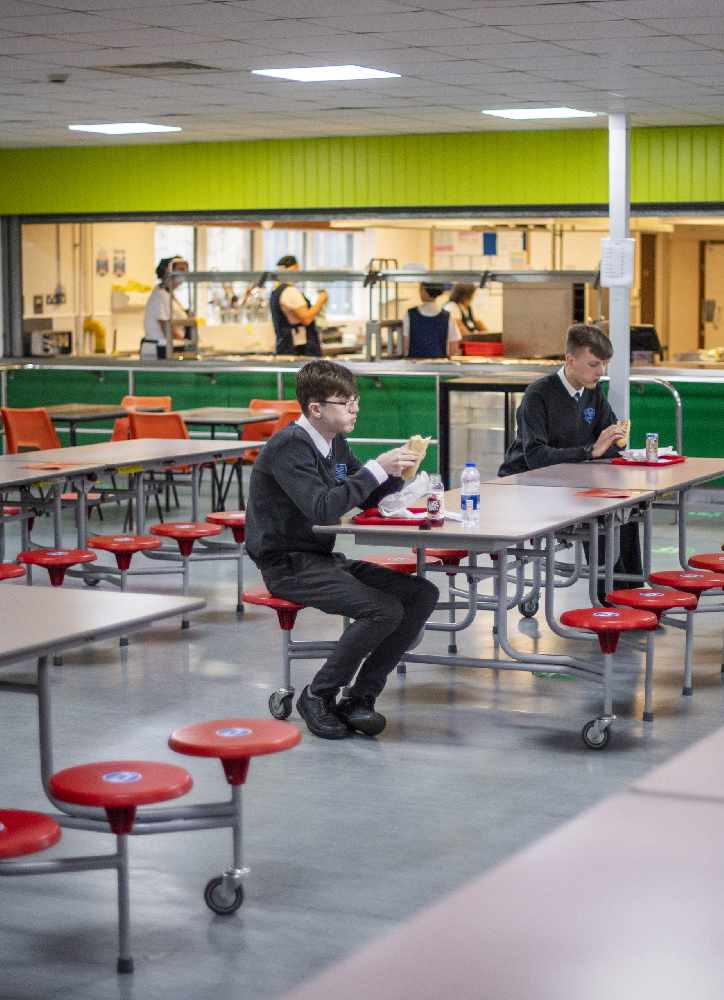 On the way Nicola showed me the sports hall - empty now save for one badminton net which could be utilised.
We were able to use the hall as a short cut through the corridor system to the canteen - a bit like cheating at Ikea.
But it was actually in the canteen, watching the students collect a sandwich and drink and sitting many metres apart - and all in one direction - that you really felt for them the most.
Food breaks are sharing times, where you would all sit with your mates, catch up, have a laugh. Hopefully, those days will return again soon.
Images by Anthony Devlin