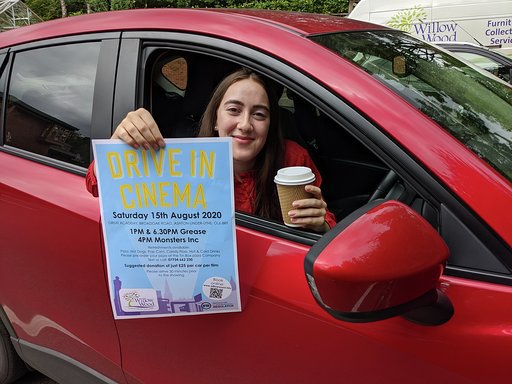 Ashton's Willow Wood will be holding a 'drive-in cinema' to raise money for the hospice - after asking supporters which two movies they would like to see. 
The results were convincing so Grease and Monsters Inc will be on the bill on Saturday 15 August.
"They're both real family favourites", said Laura Marinelli, who is organising the event. "And it's also a really different choice for your girls' night out! I imagine there will be quite a few cars full of friends all singing along to every song in Grease.
"We've got refreshments including pizza, hot dogs, popcorn, candy floss and more, so you really will get that great American drive-in experience.
"Since you'll be in your own car with your bubble there'll be no problem with social distancing guidelines. We've even arranged that you can pre-order your pizza to ensure it'll be freshly cooked with minimum queueing. Details of how to order and the pizza menu are on our website."
The Drive-in will be held at the Great Academy on Broadoak Road, Ashton, and booking is advisable.
Laura added: "There has been such a lot of interest in the drive-in already, we're sure that all showings will be sold out. Please go to our website, www.willowwood.info, to book your tickets. We're suggesting a donation of £25 per car."