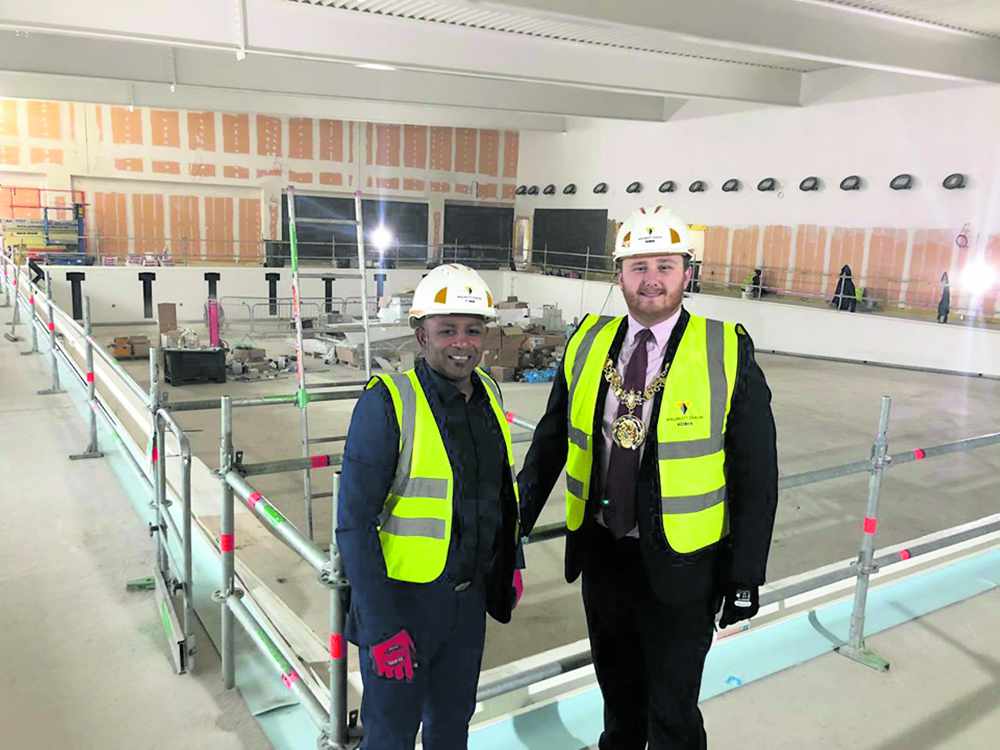 The new state-of-the-art Tameside Wellness Centre is shaping up as the Civic Mayor of Tameside, Cllr Leigh Drennan, saw for himself when he visited the Denton complex recently to see the work underway.
The multi-million pound project combines leisure, community and wellness facilities, including a competition swimming pool and 10-pin bowling alley.
The development, next to the new Denton link road, Lance Corporal Andrew Breeze Way, is on target to achieve its completion date of early spring.
As well as the eight-lane, 25-metre swimming pool with room for 150 spectators, it includes a learner pool, a spa area including sauna and steam facilities and fitness suite. It also boasts a host of wellness features that will benefit the whole community, including meeting rooms, free wi-fi, a children's soft play area and multi-use studio spaces.
Instead of a foyer there will be a social interaction zone – a cultural area that could host everything from a history talk to a string quartet to children's Time for a Rhyme sessions, or just used to relax and read the books available.
The roof space will be transformed into a sensory garden and could also be used for a pop-up cinema, small theatre or open air exercise space.
Main image:
UPDATE: The Mayor of Tameside finds out about the progress.