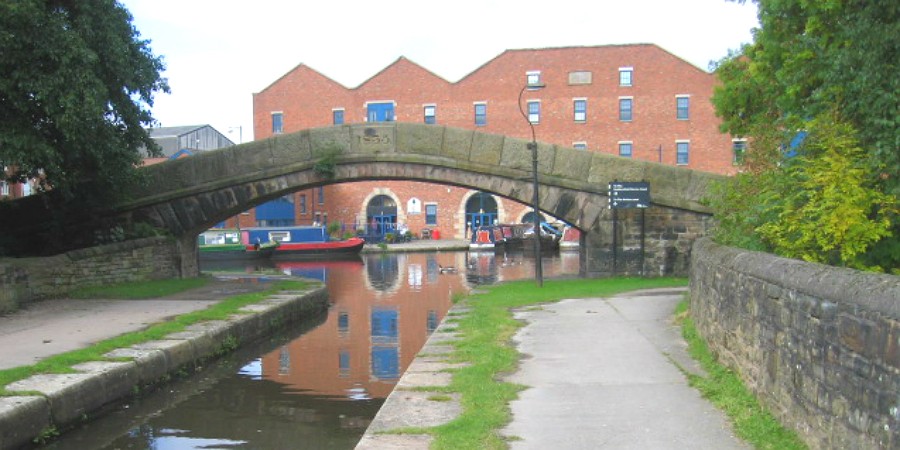 A cyclist is warning against riding alone after she was pushed into the canal in Ashton by a gang of youths.
Sue Froggat, 52, from Abbey Hey, suffered heavy swelling, bruising and cuts after the assault on Saturday 18 July.
Thankfully she managed to make it out of the canal unassisted close to Portland Basin, but her bike and mobile phone were damaged in the attack.
Now she wants to warn others of the dangers, with no arrests being made.
Explaining the incident, Sue said: "I go to Portland Basin usually to feed the geese, I like the wildlife.
"I thought I better make it back home and I'd just passed three lads coming towards me, one on a bike and two walking.
"Normally I would cycle close to the wall and they'd go next to the water, but I was in a rush.
"They looked fine, I didn't notice anyone with a phone filming.
"I smiled at them as I went to pass. The next thing I knew I was in the canal, I didn't see or hear it coming."
Sue says that the three boys then ran off shouting, past a jogger who confirmed he'd seen them.
She says she didn't initially feel pain but later saw the extent of her injuries.
Her phone fell to the bottom of the canal which took a time to find, before she managed to extract both herself and the bike from the canal.
"As I went to move off I thought at least I'm not hurt," she said, "but it must have just been shock."
The pictures show the extent of her injuries suffered in the attack, with her having to attend the doctors to get a tetanus booster shot.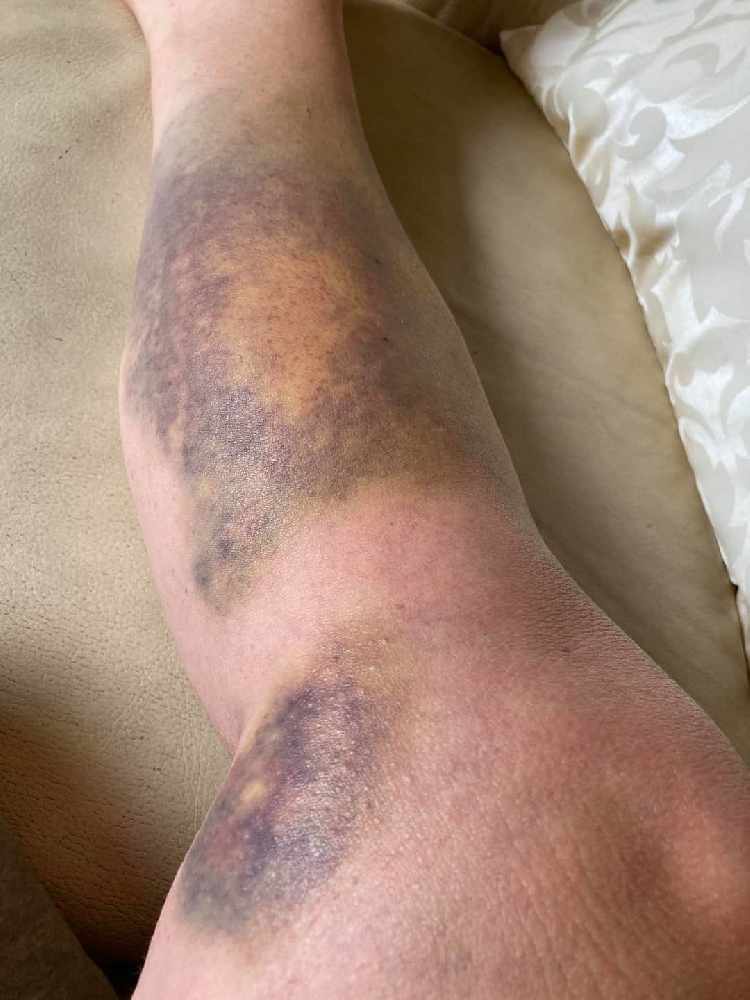 "My leg's a real mess, I'd probably scare small children to be honest," said Sue.
"There were cuts and things but not deep ones - it's mainly swelling and bruises.
"The canal is not the cleanest environment."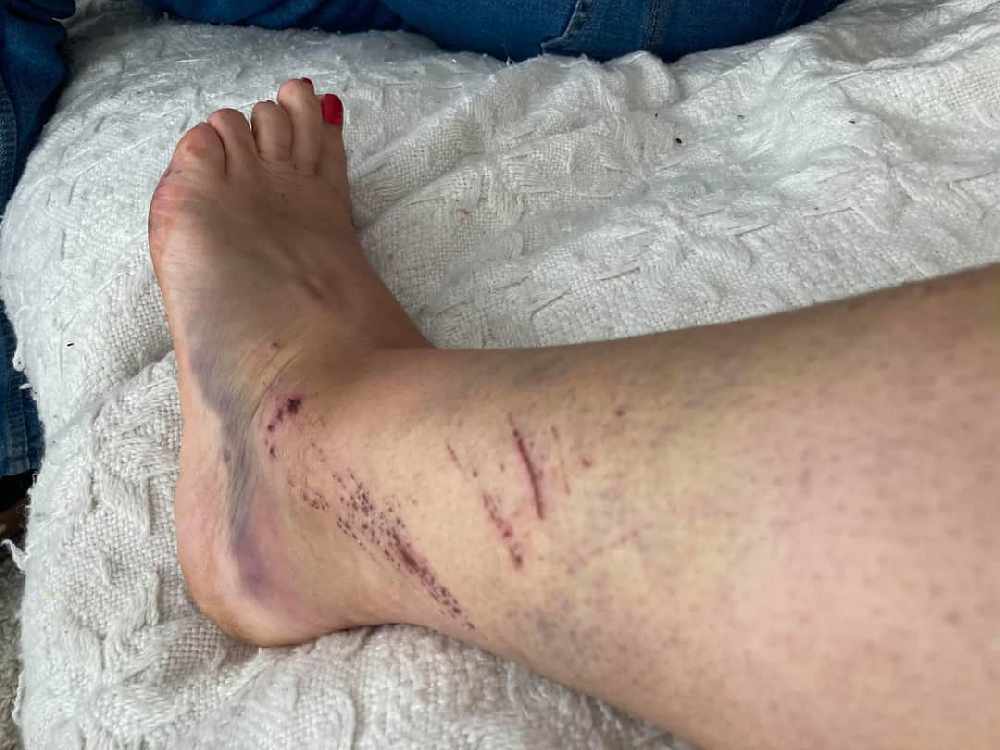 Once home Sue reported the incident to the police, but says they were quite dismissive about it and just gave her a crime reference number. The incident was also incorrectly logged as taking place on Portland Street in Manchester, not Portland Basin.
Not to be deterred, Sue was back out on her bike the following Friday, returning to the scene of the crime after spending over £100 repairing her bike. Whilst there she informed two nearby PCSO's about what had happened, who took the attack much more seriously.
"I was sat feeding the geese when two PCSO's walked past," explained Sue.
"I said I could've done with you last Saturday!"
Sue explained the incident and says that both were horrified at the state of her legs.
The next day one of the PCSO's had tracked her down and called her, asking her to take photos of her injuries for the report.
While there haven't been any reports of similar instances, Sue is warning people to be vigilant when out cycling or jogging alone, particularly women.