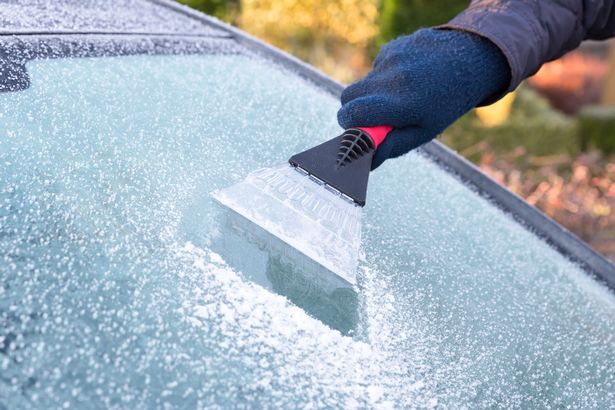 Police are warning residents across Tameside to guard against opportunistic thieves while de-icing your vehicle on cold mornings. 
The warning comes from Luke Summerfield of Greater Manchester Police's Tameside South team.
He's advising people to be vigilant and not leave their vehicles unattended - not even for a minute - especially with valuable items on board.
Luke said: "This time last year, theft of motor vehicles were on the increase. Thieves will literally walk the streets and wait for the first car they see running with keys in the ignition and have no hesitation about jumping in and driving off.
"It's the same principle for opportunistic thieves for stealing from vehicles. Don't forget to remove valuable items, i.e. Christmas presents from your vehicles, before you leave them parked.
"I've dealt with an incident in the past where a busy mum was unloading the car, leaving the boot open to come back for the rest, and the laptop she had bought someone for Christmas had been taken out the boot in less than 30 seconds whilst she was inside the house."
Anyone who spots any suspicious behaviour can ring the police on the non-emergency number 101 and information about stolen items can be reported online to the independent charity Crimestoppers at https://crimestoppers-uk.org/give-information/forms/give-information-anonymously.