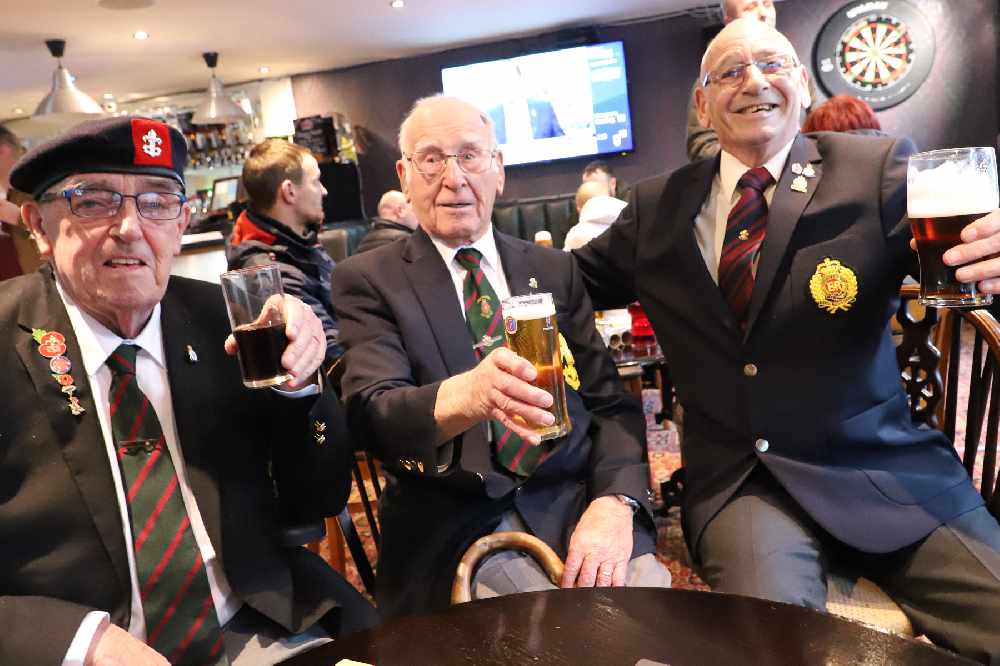 Veterans of the King's Regiment and the Ladysmith Barracks gathered at Heavenly's Sports Bar in Ashton last Saturday for a special anniversary.
Around 80 veterans joined the festivities which included catering and a raffle, all provided by Paul and Zoe Bradley who run the bar.
It's held each year, but this year took on special meaning as it is 120 years since the creation of the Ladysmith Barracks on Mossley Road.
Veterans travelled from as far afield as Blackpool, Stockport and Liverpool to share memories of their time in the regiment.
The King's Regiment was founded in 1958 with the amalgamation of the King's Regiment (Liverpool) and the Manchester Regiment. They served in a range of areas including The Falklands, Cyprus and Northern Ireland.
It was organised by Jane Peet, whose husband served in the King's Regiment for 14 years.
She said: "With it being the 120th anniversary for the Ladysmith, which is just up the road, we thought it would be a good event to do.
"It turned out to be a fantastic turnout with around 80 there. They came from all over - Liverpool, Southport and Blackpool."
Heavenly's bar provided the space free of charge, and Transport for Greater Manchester provided free travel on the tram network for the veterans.
Images by Nigel Wood