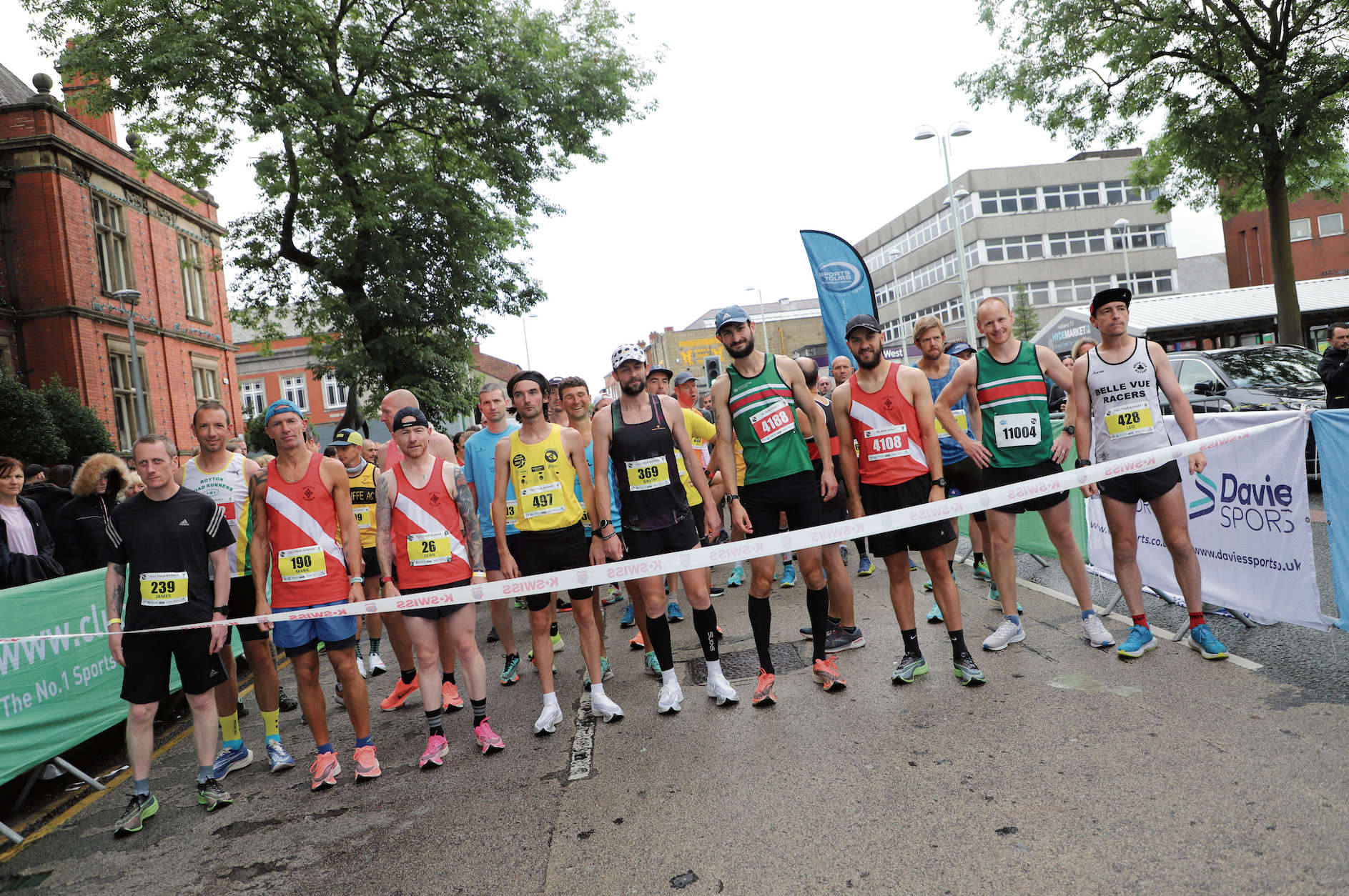 Runners gearing up for day four of last year's Tour in Hyde. Image: Nigel Wood.
Every year, hundreds of runners gather to take part in the Tour of Tameside – a four-day festival that takes in the best sights that the borough has to offer.
This year, Katie Catherall, Tameside Reporter and Glossop Chronicle's sports journalist, will be gearing up to take on the Tour of Tameside and her training is already in full swing to prepare for the event.
Katie has listed her top tips and advice for taking on the Tour...
Changing up the runs
Those who have ran the Tour before will know that the level of terrain changes dramatically over the course of the four days. You must be prepared to tackle the climbs of the Hell on the Fell as well pounding the pavements during the Dr Ron Hyde 7.
A good runner needs to be able to adapt, therefore training sessions should include a mixture of different runs. For me, this means taking a day a week to explore the hills around Tameside as well as completing multiple road runs.
I set aside time on a Sunday morning to head out on my long run, usually venturing up to Wildbank Trig point to do this - ensuring I get some good mileage in as well as experience on the fells.
The rest of my week consists of road or track running, working on developing my speed. Adding track sessions to your workouts is incredibly beneficial. It gives you an easy platform to carry out interval training, a process which has proven to work wonders in speed training.
Learn the route
Thankfully, the races during the Tour of Tameside are helpfully guided by markers and marshals, however there is nothing better than knowing the route yourself. Imagine getting to a race, completing the first segment at your race pace and then suddenly you're faced with a huge climb, knocking minutes off your time. Learning the route beforehand can help to avoid any sudden surprises.
For those who have a set completion time in their mind, learning the route will allow you to identify those areas where you might need to conserve some extra energy, and those that you know will feel like a breeze.
As well as this, getting out and completing the route beforehand is also great fun! These races are designed with challenge and fun in mind and having the opportunity to see the beautiful sights of Tameside in your own time is amazing.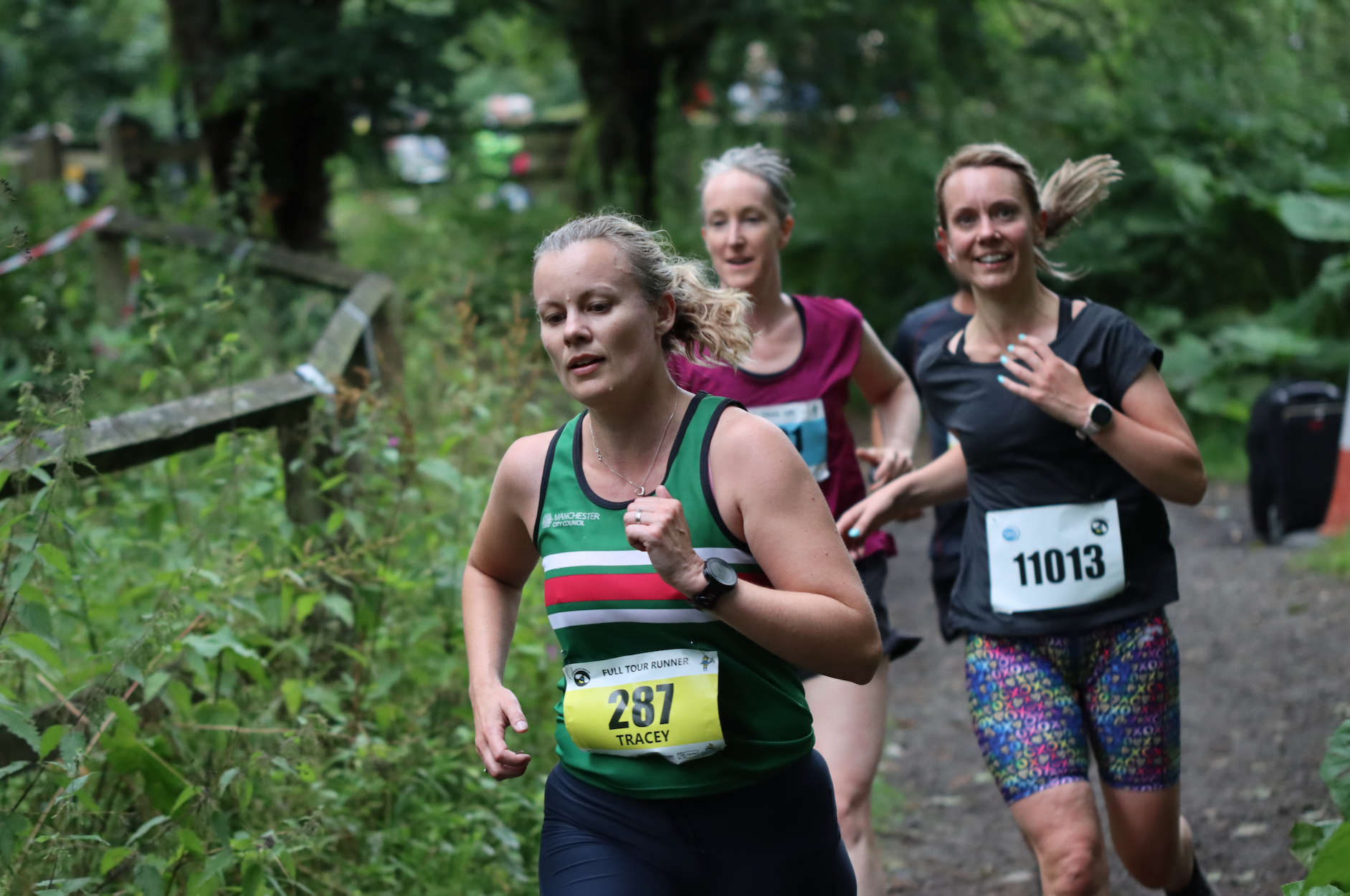 The benefits of strength training
I know the gym isn't for everyone, personally I love it, but incorporating strength training into your regime can prove extremely beneficial in improving your running ability.
Having strong muscles will stabilise and strengthen your joints and decrease the likelihood of injury. Often you will notice that after completing strength sessions your runs will feel easier, and you won't have to worry as much about the dreaded DOMS.
An increase of muscle mass will also lead to a higher metabolism, meaning you'll burn more calories after exercise. Research has shown that those who followed a strength training programme for two months burned, on average, about 200 more calories per workout than those who didn't.
But you don't have to go to a gym to do this. Body weight exercises are brilliant for runners and YouTube is full of amazing videos for this. Exercises such as the plank, Russian twists and squats can all be performed at home.
Diet is everything
Protein is key for runners. Muscles are largely made up of protein, so including enough protein in your diet is vital for recovering from runs and improving performance.
Runners are recommended to consume 0.5 to 0.9 grams of protein per pound of body weight each day. The more energy you burn off in exercise, the more protein you need to ensure that your body doesn't break down the muscle as fuel.
Energy efficient sources of protein include lean meats, low-fat dairy and eggs. Amino acid supplements can also be taken, but whole foods are always best if possible.
Carbohydrates are also incredibly important for runners – providing you with enough energy to keep you going.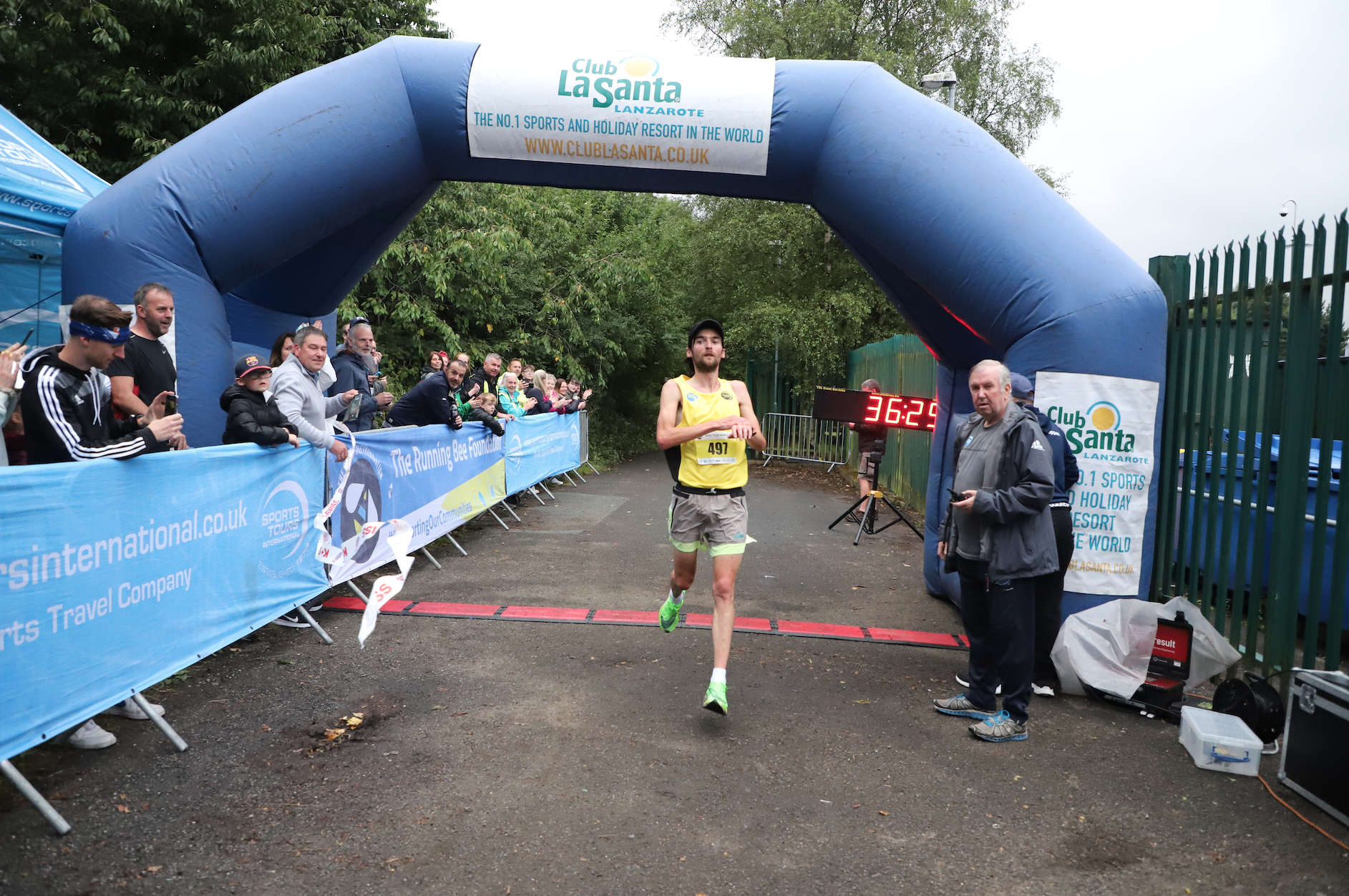 Choose the right clothing
Like most sports, having the correct equipment is key to ensure success. This is no different in running. Investing in a good pair of trainers will keep you running for longer and keep those nasty injuries at bay.
Most running shops now offer gait analysis and can advise you with the best shoe to fit your style. You may want a different pair of shoes for different days of the Tour. For example, I will be using my Nike road shoes for the Hyde 7 but may switch to my Asics Novablast for the Hell on the Fell.
Take some time to find the shoes that are right for you and work out what type of runner you are in order to find your perfect match.
Hydration and recovery
Hydration is so important after running. Water regulates our temperature, removes waste, brings energy to our cells and cushions our joints.
To complete the Tour, you will need to get home and recover before coming out the following day to race again. During the potentially warm days of the Tour, your body will lose a lot of water through sweating, so replacing that afterwards is essential.
Make sure to go home, stretch, drink some water and get plenty of sleep before attempting to race the following day.
The most important tip is to just have fun! The Tour of Tameside brings out some of the best people in the local area and is a great way to keep fit, meet great people and add some more medals to your collection while doing so!
Read more from the Tameside Reporter
Click here for more of the latest news
Click here to read the latest edition of the paper online
Click here to find out where you can pick up a copy of the paper