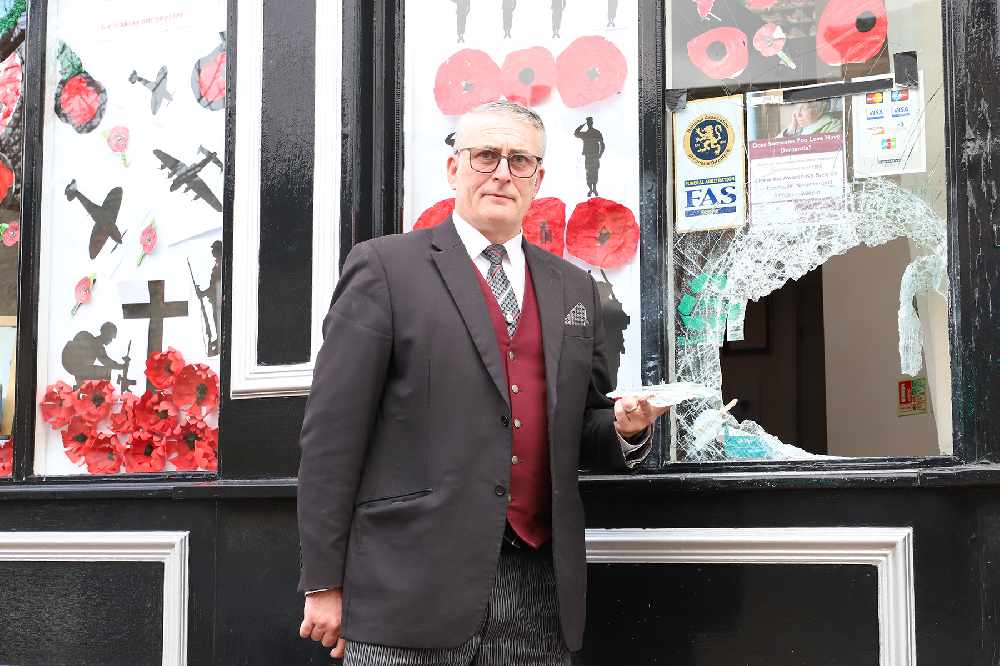 A beautiful display of remembrance at a Mossley funeral home was damaged during a break-in on Thursday night.
Children at Millbrook Primary and Nursery School had worked hard to decorate the windows of Elizabeth Way & Company Funeral Directors in time for this remembrance weekend, before the callous thieves struck.
Grant Longdon, Funeral Director at Elizabeth Way & Company Funeral Directors, said: "I arrived at our Mossley branch at 9am and was shocked to see the bottom of our Remembrance Day window display had been smashed."
The offenders smashed the front window of the Stamford Street branch with a brick, stealing two charity boxes which were raising funds for two fantastic causes.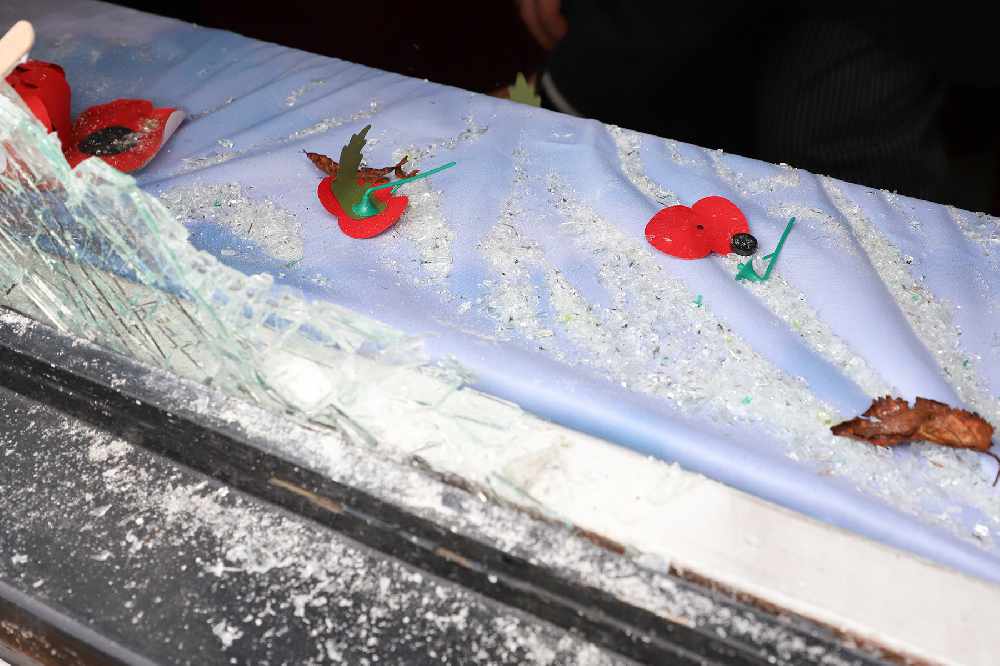 Speaking on Friday, Grant added: "The thieves must have crawled in and stolen the two donation boxes for Macmillan and Reuben's Retreat, which contained about £120. There are no signs of them trying to get beyond the front office as all areas of the branch were locked as usual.
"It's awful that people would think to steal from charity and destroy a display supporting servicemen and women who are willing to make the ultimate sacrifice for us all. We are now hoping to set up an online donation page so local people, including our bereaved families, can donate safely."
Those online donations pages have now been set up. To donate to Reuben's Retreat, visit www.justgiving.com/fundraising/ewayfuneral and to donate to Macmillan, visit www.justgiving.com/fundraising/anthony-barton5.
Quest Media will be donating £60 to each of the charities affected and Anthony Barton of Elizabeth Way Funeral Directors has thanked the company for the donation.