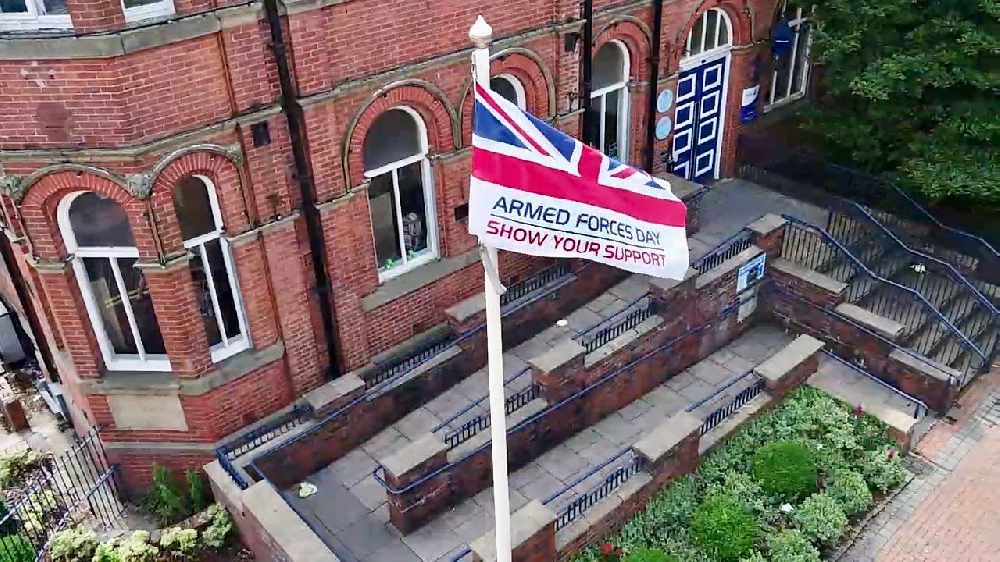 Armed Forces Day may not be going ahead quite as usual this year, but Tameside will still pay its annual salute to the army, navy and air force.
Traditionally the day has seen a range of activities taking place in and around Denton's Victoria Park - but following the coronavirus pandemic - such events simply are not possible this year.
This time, however, it will be online rather than outdoors as the borough turns to the internet to celebrate the contribution made by its services community past and present.
Up to and including Armed Forces Day (this Saturday) Tameside Libraries and Culture will be sharing images and stories from the council's vast archive on Facebook and Twitter to display pride in the borough's rich military heritage.
Residents are also encouraged to send in their own stories about relatives who may have fought in the two world wars, been called up in the days of national service, seen active service more recently, or are in uniform at the moment.
Cllr Ged Cooney, Tameside Council's executive member with responsibility for armed forces matters, said: "We're all disappointed that we can't mark Armed Forces Day in the usual way, but the fact there's a lockdown in place doesn't stop us displaying our admiration for the services.
"Whit Friday and its virtual band contest showed that the internet allows us to continue taking part in popular events and enjoying them. We'll pay an online salute this year and then go back to Victoria Park, Denton, for an extra-special Armed Forces Day in 2021."
Tameside, which holds gold standard within the Defence Employers Recognition Scheme is also a signatory to the Armed Forces Covenant, which is a statement of mutual support between civilian and services communities.
Among the many items in Tameside's collections is the archive belonging to Manchester Regiment which was stationed at the Ladysmith Barracks on Mossley Road, Ashton, from 1881 to 1958. It includes a vast amount of material including war diaries and letters.
If you have a story to share you can events@tameside.gov.uk.
Image: Tameside Council