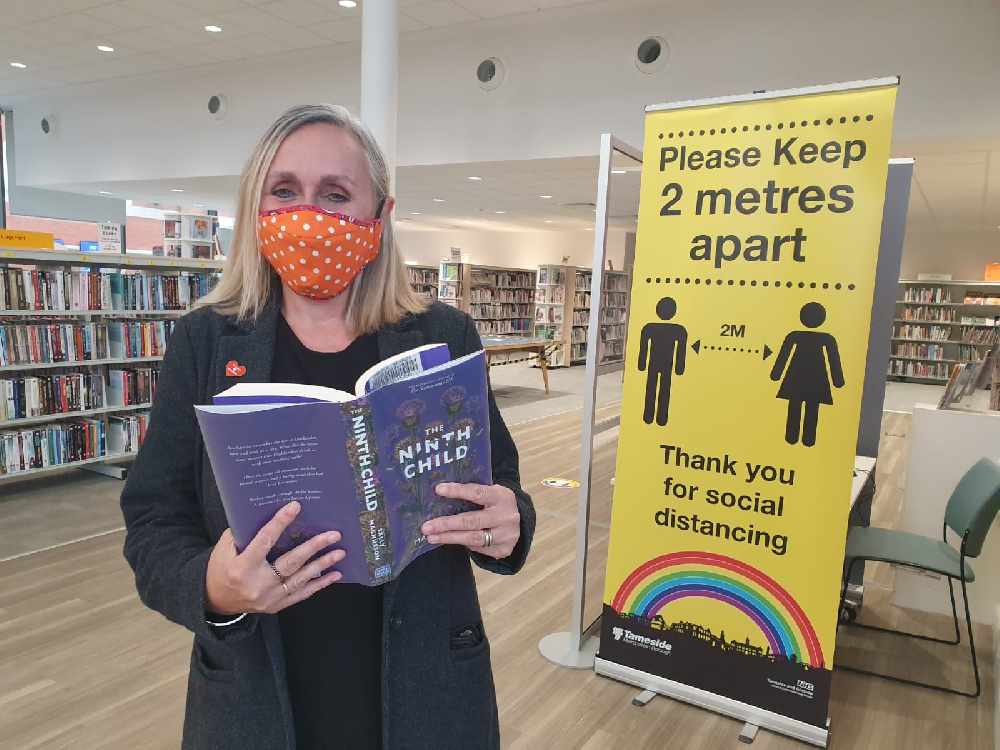 Libraries in Tameside have received some positive feedback from visitors who are happy to see them reopened again. 
The libraries in Ashton, Droyslden, Dukinfield and Stalybridge are back open as part of a phased approach to reopening, which the council say is based on the libraries' size, layout and capacity to allow for social distancing.
The service - which has new measures in place to help keep visitors and staff safe - has been steadily busy. However, visitors have been very responsible about observing social distancing measures, using the hand sanitisers provided and not staying for any longer than necessary.
Library users have also provided some very positive feedback.
A man visiting Ashton Library on Monday, the day it reopened, said: "I have missed the library more than anything else - more than the pub or shops. The library, and the staff in it are one of the most important things in my life."
And a woman contacted staff to thank them for making her mother "very happy".
She said in her message: "My mum went to the library yesterday and said the whole experience was very well organised and your team were very welcoming. Like a lot of library customers she is in the vulnerable age category and has been shielding for months but she said she felt very safe throughout the process. It's a big welcome back!!."
Tameside Council Executive Member Cllr Leanne Feeley (pictured), who is responsible for libraries, said: "I'm as delighted as everyone else to see some of our libraries opening their doors again. We all know the importance of libraries and the difference they make to people's daily lives, whether that be for learning, health, information, reading for pleasure or any of the other many benefits offered.
"It is great to see people coming back into libraries and hearing their lovely feedback. A big thank you to everyone for being responsible when visiting and observing the social distancing and other safety measures in place. I would also like to thank staff for the brilliant job they are doing in adapting the service and helping to keep everyone safe while also ensuring everyone can enjoy and benefit from our libraries' offer."
The reopened libraries are offering a return of outstanding items, a click and collect service for those not wishing to browse, pre-booked use of PCs for 1 hour only (or walk in if there is capacity), and printing.
Safety measures include hand sanitisers, one way systems, additional cleaning, managed access and capacity, quarantining books, removal of furniture that may encourage people to stay longer than necessary and sanitising of PCs between users.
There are Perspex screens around the library counters and the use of self-service machines will be encouraged.
No unaccompanied children under 12 years of age are allowed into the library in order to ensure social distancing measures are adhered to.
The council say learning from the reopening is being monitored and reviewed and further libraries may be reopened at a later date as part of the phased approach.
For further information, opening times, details of accessing the click and collect service and booking onto a PC, visit www.tameside.gov.uk/libraries/reopening or call the library.