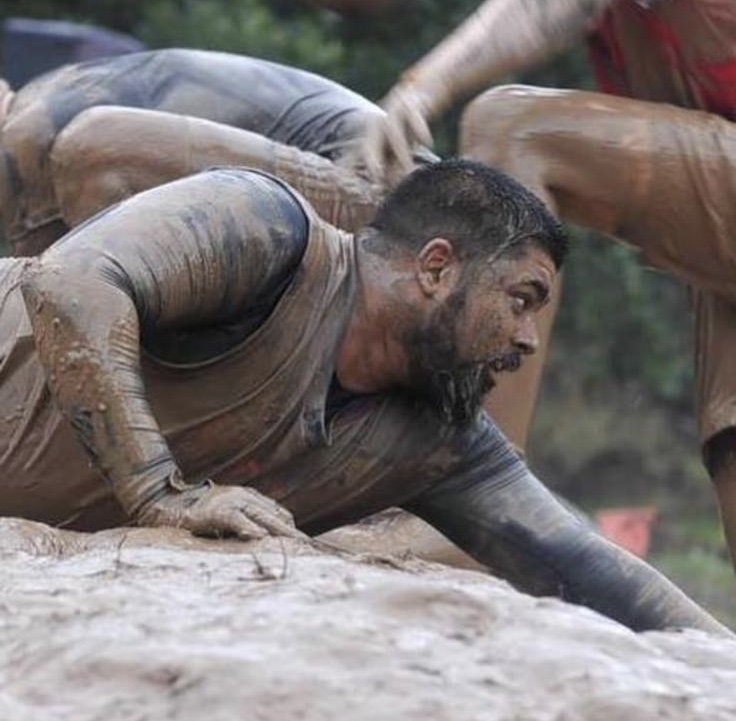 Three friends are set to tackle mud, sludge and obstacles this weekend in the hopes of raising £750 for the Ashton charity.
Jagdeep Gill from Ashton, Paul Unwin from Stockport and Andy Fish from Chorley will be running the famously muddied 8-10 mile long obstacle course in the grounds of Cholmondeley Castle.
It's an especially personal undertaking for Jagdeep, who chose Infinity Initiatives as their chosen charity after the team supported him and his family through a particularly difficult period last year.
He said: "These guys do so much with little recognition! They have a fantastic pay-what-you-can cafe and do so much for the local community to help people get back on their feet.
"At the end of September, I found myself in a position where I had to sign on, use food banks and we fell behind on a number of bills.
"We went into the centre and spoke to the staff who helped us with filling out all the forms, showed us what we were entitled to and also gave us food for weeks to help keep our kids fed.
"Sadly, we are not the only people who go through hardship and charities like Infinity Initiatives are always there to help with Careers Advice, writing CVs, feeding the community in need and providing much needed support."
But this isn't Jadeep's first crack at the infamously tricky Tough Mudder. Last year he raised over £700 for charity MIND, but hopes to beat last year's total in aid of the initiative.
So far, their GoFundMe page is has reached £220 of their £750 target towards Infinity Initiative, who provides an advocacy and support service for those with multiple needs, such as substance misuse, poverty, crime, housing and more.
You can donate to the team's fundraising page here.