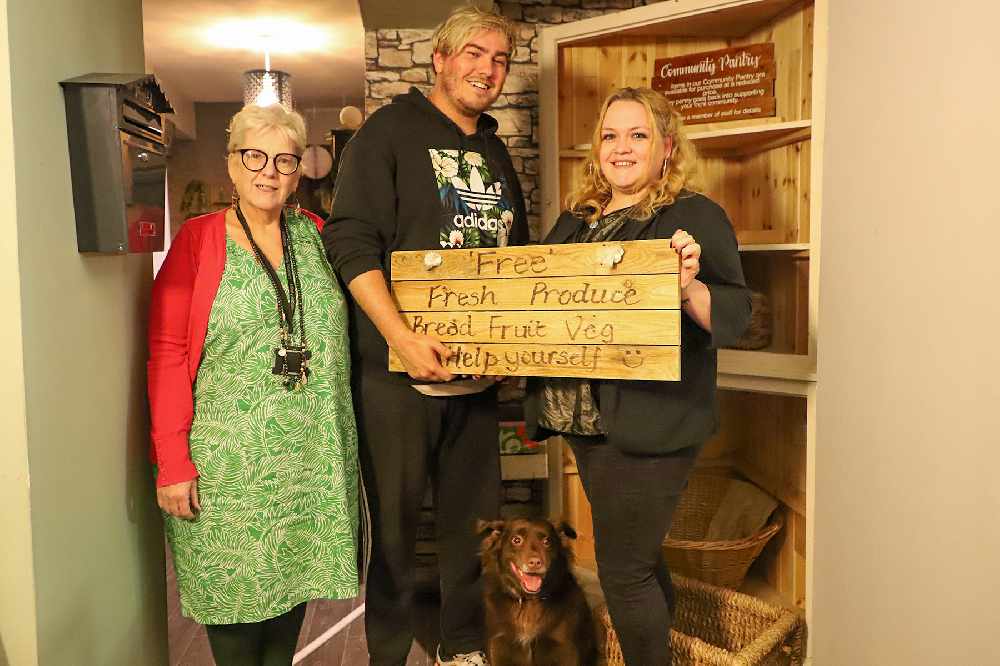 A Tameside charity is going the extra mile to help support refugees and asylum seekers.
Infinity Initiatives C.I.C, located on Mossley Road in Ashton, are one of a host of local charities that help to integrate those that move here to escape persecution or war in search of a better life.
They've supported those from afar afield as Burundi, Romania and Lithuania; one man even walked across continental Europe to escape Iran.
Gemma Whittaker, director at the charity explained: "We support them as we would anybody - first and foremost. They come to us as people, without the asylum seeker or refugee label.
"We unpick where they're at for the moment, what they need practically and what they need emotionally as well. A lot of that emotional support that they crave is around social interaction, culture and trying to make them feel at home as we possibly can."
The charity offer a number of events, not just aimed at those seeking asylum. One of the most successful has been the 'community kitchen' where attendees can cook their traditional food for a gathering of people, all paid for by Infinity Initiatives.
Lin Denidni, part of Infinity Initiatives is a great believer in the powers of cooking to bring people together. She said: "Each week and they'd do food from their own country so we've had Nigerian, Sierra Leonean, Mexican we have quite often, Iranian, Albanian, Sudanese.
"Sometimes they prefer to do the shopping and we'll reimburse them. They go and they'll feel every ingredient and they know exactly what they're doing.
"We've had a surgeon, we've had a mechanical engineer, we've had a woman who's a vet in her own country, all sorts of different people."
Despite the wealth of skills that these people posses, the qualifications are not always transferrable, as Gemma explains: "The qualifications aren't always recognised when they're here, or if they are they're not allowed to work." This means that they are left to survive on just £37.50 a week.
Djamal Denidni, who runs Infinity Initiatives FC, the charity's football team, said that football has had a powerful impact on the men that have settled in Tameside.
"Some of the lads who have come from a different country on the football team, the lads will teach them Mancunian.
"The lads who are coming from Iran, Romania or anywhere in Africa, they'll come in and say R'kid, or sound. Some of them go 'bobby dazzler', no one says that anymore! It makes you feel at home.
"Some of the lads have parents from different countries. My dads from Algeria.
"Some of the lads are from Burundi, Iran, Romania, Lithuania, Spain. We've got all the gear and no idea."
On top of what they already offer, the charity are hopeful of expanding their English language provision to offer ESOL [English as a second language] courses. Gemma said: "We're hoping to build on that [English language courses] to be something we offer. Whats really lacking from what I can see nationally are family lessons and doing lessons where people can come and drop in so if they miss a week they're not feeling like they're missing loads.
"We haven't got a set curriculum, just working with people to their strengths and to what they need. Some need to know how to ask to get on a bus really quickly."
Lin added: "It's basic things, rather than know how to conjugate a verb, they want to go shopping and ring the doctor."
If you would like to find out more about the work that Infinity Initiatives C.I.C do, visit their website at www.infinitycic.uk