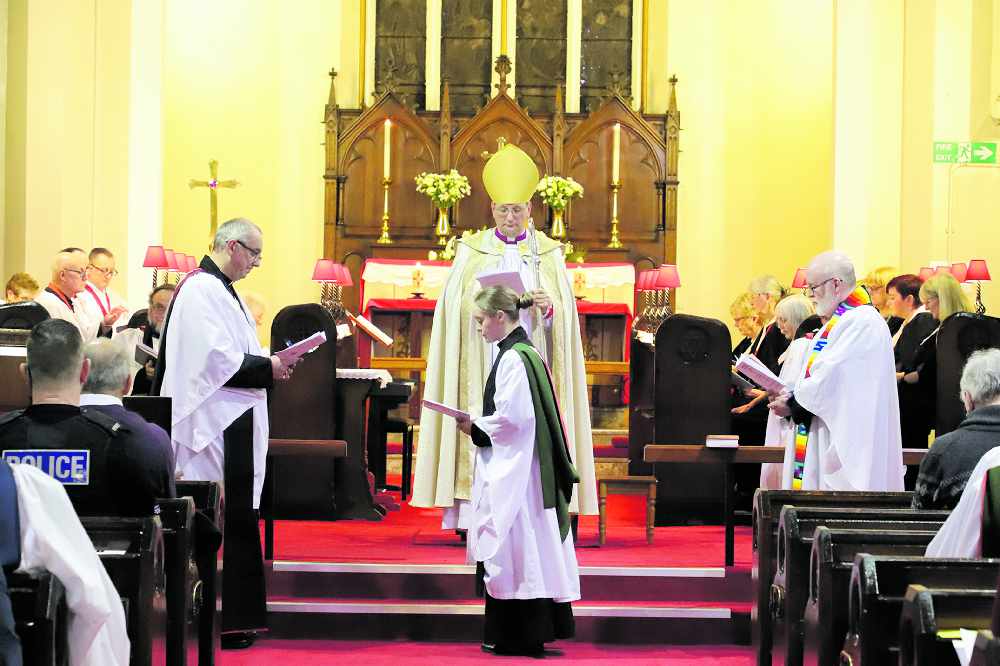 While parishioners are now being warmly welcomed back to church, St George's in Stalybridge has said services will feel very different to what was 'normal' before lockdown. 
St George's, on Church Street, has issued a set of guidelines to give as much information as possible to worshippers.
Sunday services at the church include the Eucharist at 9am and 10.30am. There is also a Eucharist at 10.30am on Tuesdays.
Visitors to the services will be asked to sanitise their hands on arrival and as they leave and before receiving Holy Communion. All visitors will also be asked to record their name for track and trace purposes.
Anyone who leaves an offering in the collection plate should do so as they arrive, either by envelope or cash.
Service sheets will be available on seats. These can be taken home afterwards - or downloaded and followed on mobile devices.
Parishioners are also asked to leave church once the service ends as it's not possible to stay and chat indoors.
There will be no refreshments and toilets will not be in use.
Services will be said (there will be no hymns or singing, but music will be played) and the peace will not be shared physically. Services will also be kept as short as possible.
Face-coverings are not required in church, but visitors can wear one if they wish. Social distancing measures are in also place, while no servers, sidespeople, or Eucharistic assistants will be in attendance.
Holy Communion will be in one kind only (bread) and worshippers will only be invited to receive it if they feel comfortable – for those who prefer to remain in their seats there will be a prayer to use for making spiritual communion.
The altar rail in St George's will not be used and communion will be received at one station, with communicants/those asking for a blessing, standing.
Communion can still be brought to people in their seats, after everyone else has returned to their place.
Meanwhile, Junior Church at St George's will remain online for the time being.
If anyone would like contact from St George's for any reason they can call Rev'd Penny Warner on 07393 420763.