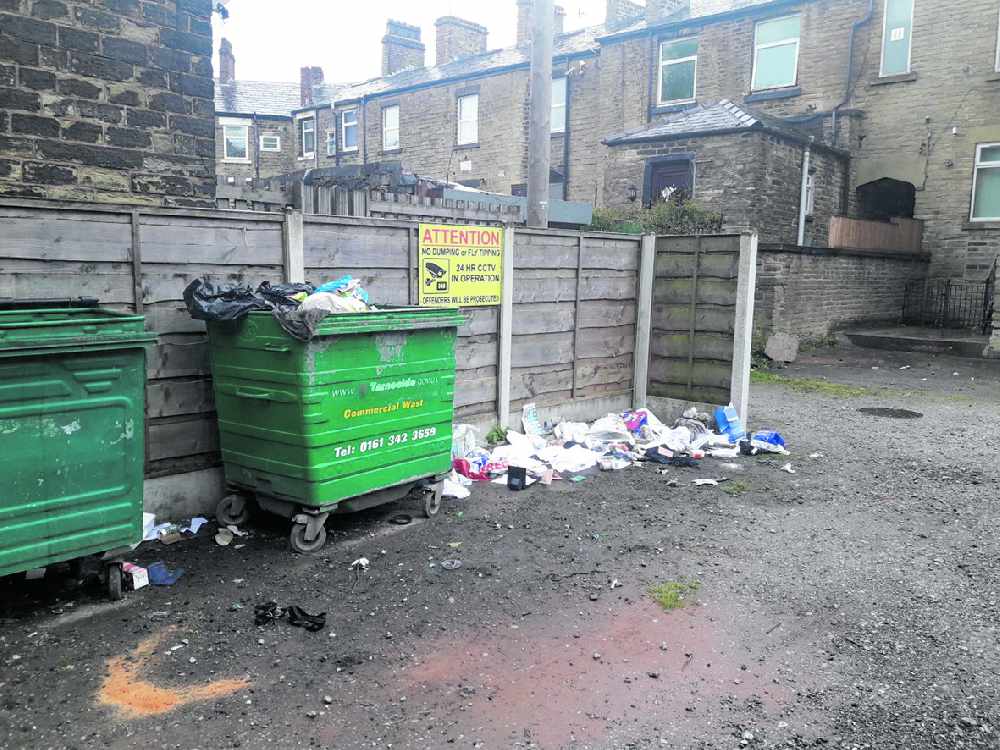 A Stalybridge man says he and his neighbours are being plagued by nuisance fly-tippers and homeless people. 
Andrew Sherrington moved to Stalybridge from Ashton 12 months ago, but his year on Higher Tame Street has been beset by issues with litter and anti-social behaviour.
He claims the space between Higher Tame Street and the River Tame should be a local beauty spot, but it's being used as 'a toilet.'
Andrew has bemoaned a lack of response from local services, with he and his neighbours taking it upon themselves to clean up other people's mess.
"It's a quiet street but there are four or five people who use it as their dumping ground and we need something to be done," Andrew told the Tameside Reporter. "You've got fly-tippers who come down on the Sunday and dump all their stuff, which means the bins are overflowing.
"Then there are three regular homeless people and they use this as their place to come for a drink. It's a nice, sunny spot right by the river, so I can't blame them for that. But it should be a nice, communal space and it's just not. It's a toilet and it smells."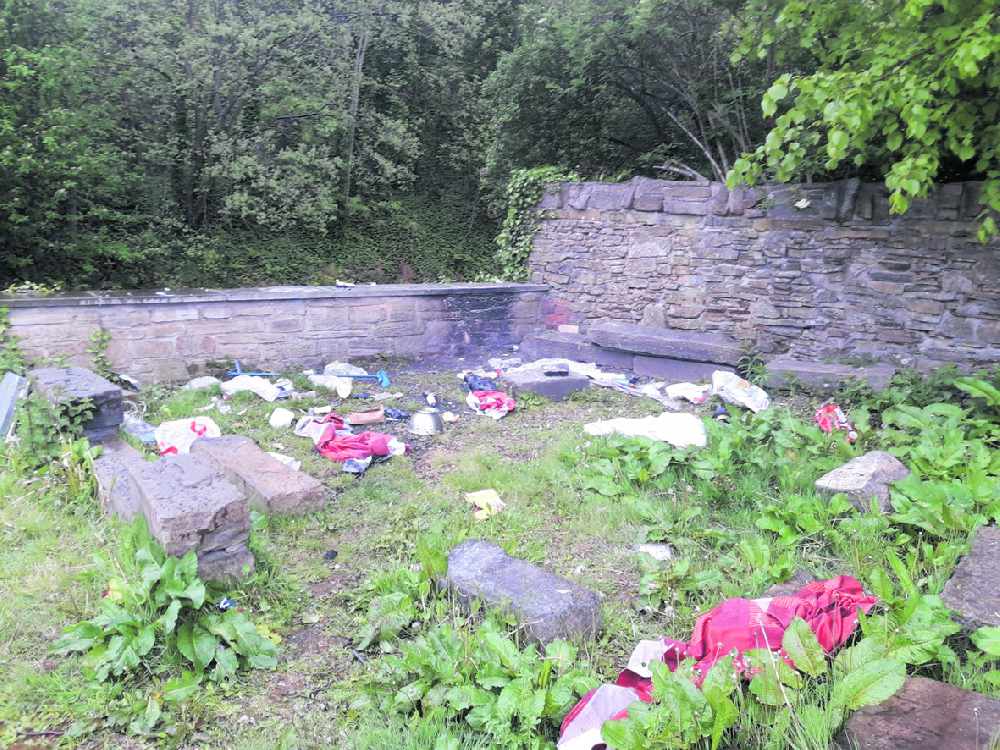 Every Saturday, Andrew and his neighbours clean up their street, only for it to be littered again the next day.
He continued: "There are only three of us who do it. All the local businesses on this corner are fed up of people hanging around, the damage to the cars, the sleepless nights. Everything just seems to have fallen on deaf ears.
"A good response to our problems would be more community police being visible in the area, or the council installing CCTV. The residents would be happy to put in CCTV. The lighting could be improved as well.
"At the moment, the solution just seems to be moving them on, but that moves the problem somewhere else and they're soon back here anyway. It just repeats. They'll come down and move them on, but 12-24 hours later they're back. It's just a cycle of rubbish. "
A Tameside Council spokesperson said: "Tameside Council takes the illegal dumping of waste extremely seriously and will support prosecutions against anyone involved. It not only blights our neighbourhoods and is a health hazard but can cost time and money to remove – resources that would be better spent investing in our communities.
"When fly-tipping occurs on private land, the council isn't permitted to enter the land to remove the waste without first giving the landowner the opportunity to clear it themselves. We write to the owner asking them to remove the waste and will serve a statutory notice if no action is taken. We will work with the landowner in this case.
"To report illegal waste disposal or fly-tipping in Tameside visit www.tameside.gov.uk/reportit or call 0161 342 8355."