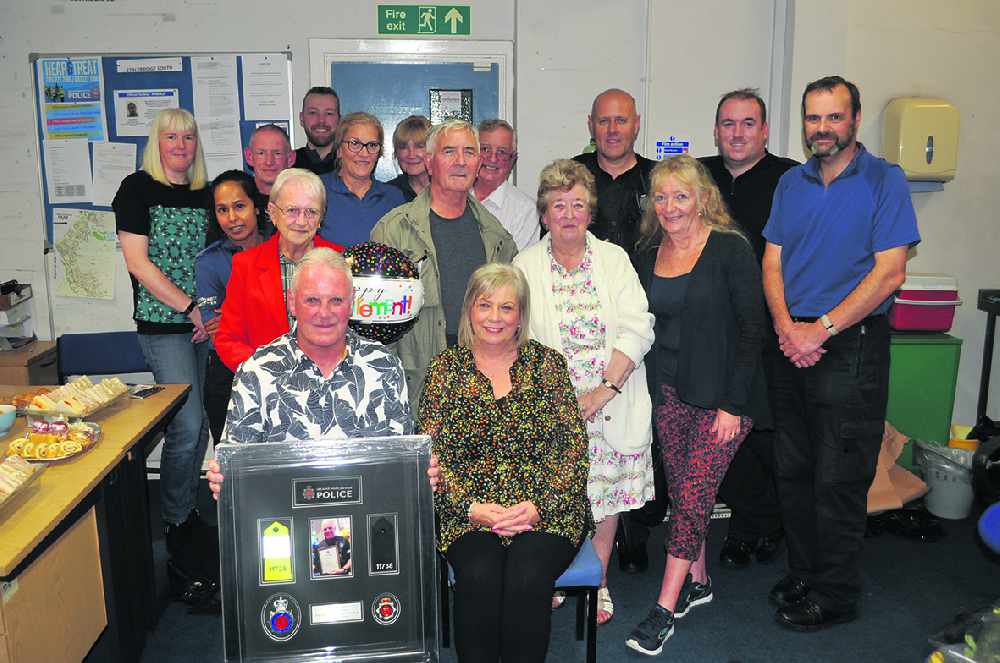 PC Mike Devine says he'll miss getting out and making a difference after retiring from Greater Manchester Police last week.
He's has been in charge of the Stalybridge North beat for the past 12 years, having originally joined GMP in 2005, aged 52.
Mike's colleagues held an intimate farewell for him at the police post on Waterloo Road on Thursday, presenting him with a special frame containing his collar number, 11738.
Mike's long-time colleague, PCSO Gary Etchells MBE, reflected on their time together and the vital work Mike and the team have done under his stewardship.
"The story goes that whoever filled the previous incumbent's boots, it was going to be a very hard job to fill them," Gary said. "But I can honestly say, being in Stalybridge nearly 17 years, Mike filled them, above and beyond what anyone could have expected of him.
"He worked tirelessly in relation to some really major jobs that people just wouldn't have even bothered about. I can honestly say it has been an absolute privilege for me to work with Mike."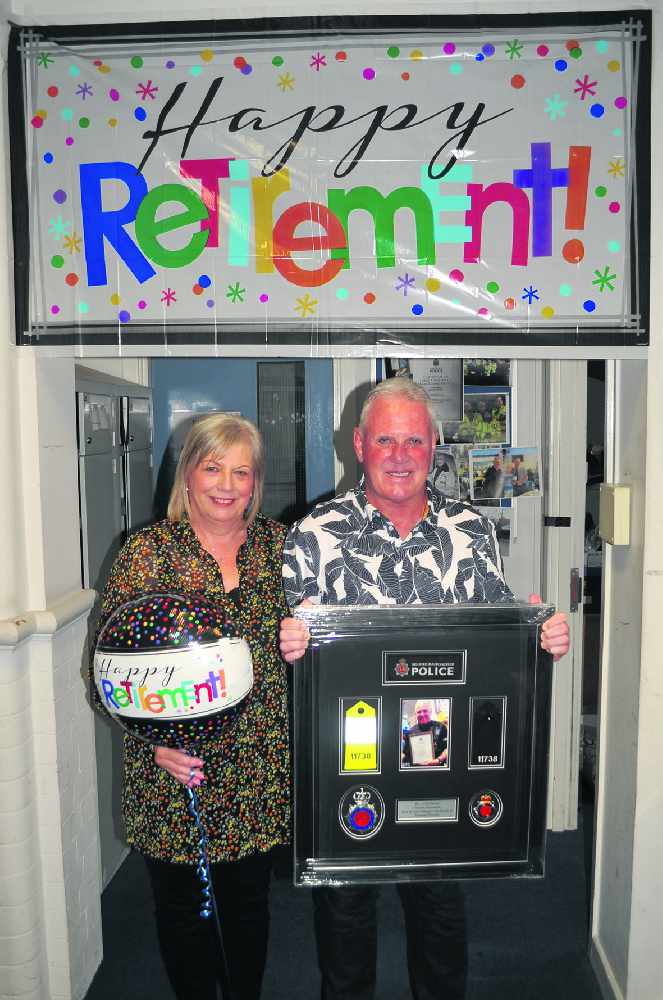 Mike also received recognition from the Stalybridge North Homewatch, who he has worked closely with over the past twelve years.
Reflecting on his career with GMP, Mike said: "The memories that stick out for me are around the work that we've done for the victims of antisocial behaviour and crime.
"Stalybridge North is a big patch but we embrace the community. We've got Homewatch who are our eyes and ears. There are just four of us on the beat but we've got eyes and ears out there to feed information back for us to act upon. We've got good relations with the community and I'm glad we've bonded."
He reserved special praise for his colleagues, adding: "The thing I'll miss most about the job is my team and getting out there and making a difference, which is what we join for. I've got a fantastic team; I'm proud of them all and what we've managed to achieve together."
Mike is already making the most of retirement, having set off on a cruise around the Mediterranean with his wife. They've also got a cruise through the Baltics to Russia and a trek around the Matterhorn planned, as well as looking after their two youngest grandchildren.